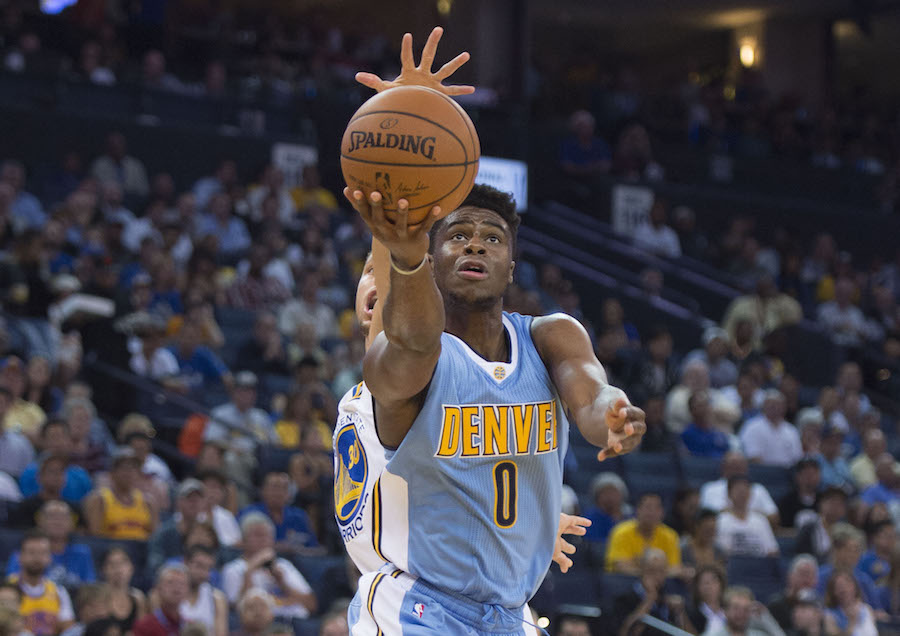 The Denver Nuggets tipped off their Summer League season on Friday, and two of the team's best players are already being pulled from the festivities.
Guards Emmanuel Mudiay and Gary Harris are reportedly one and done, according to Malika Andrews of The Denver Post.
Confirmed @MarcJSpearsESPN report, Emmanuel Mudiay will not play tonight or remainder of summer league. Time to rest up for USA basketball.

— Malika Andrews (@malika_andrews) July 9, 2016
The news comes as both Mudiay and Harris were selected to the Team USA select squad in Las Vegas.
So, the duo will opt to represent their country in an effort to learn from some of the best players the NBA has to offer.
The team fully supports their decision, as they are "thrilled with their inclusion" and think it will "be a rewarding experience for them, not only for skill development, but also for their growth as team leaders," Amin Ellhassan of ESPN reports. 
Both players will be looking to take big leaps in their career's in the coming season, so this experience should be a beneficial one for the young guns.