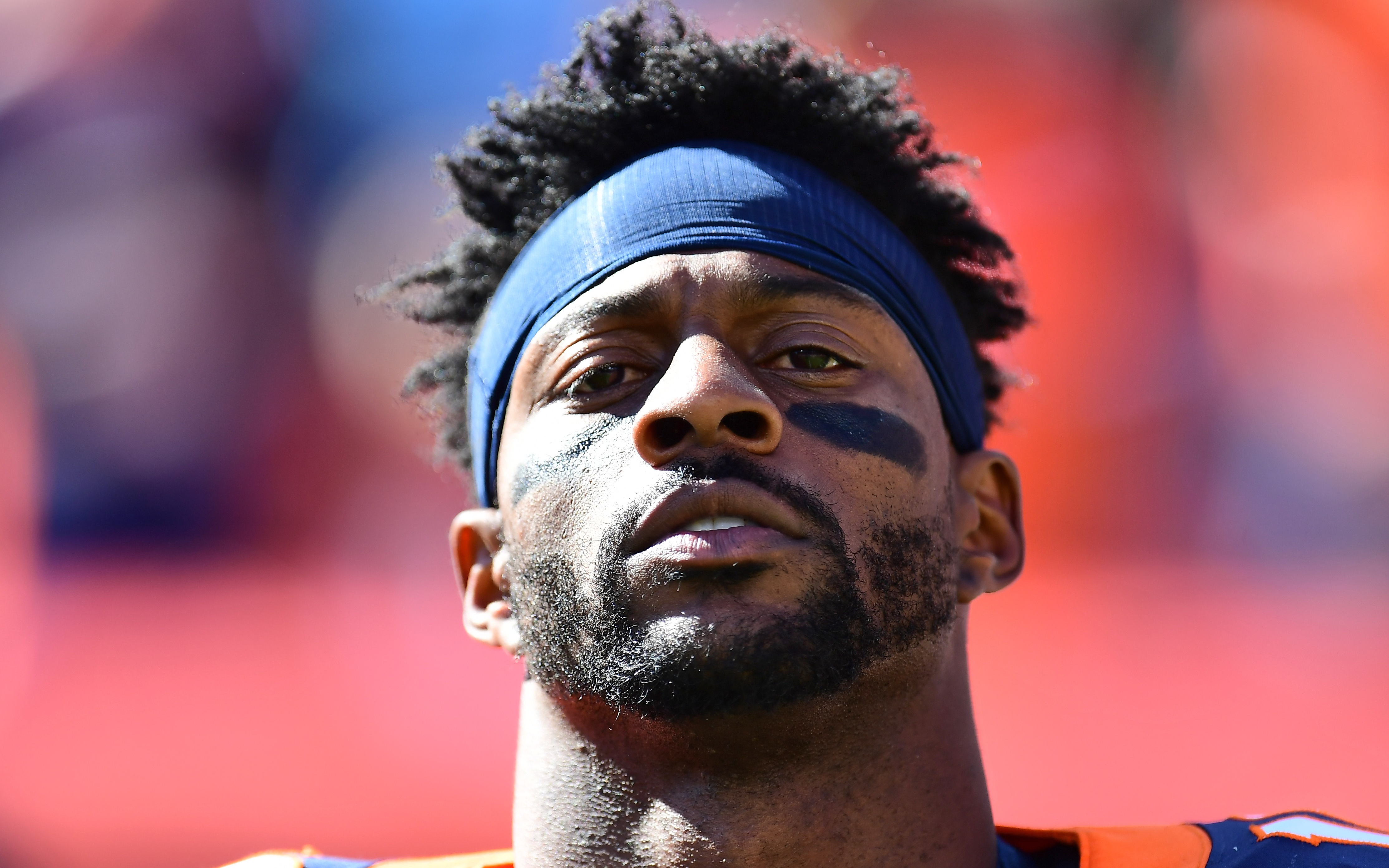 Emmanuel Sanders just can't stay healthy, unfortunately for the Denver Broncos.
Sanders, who seemed fine in the first half of the Broncos versus Tennessee Titans on Sunday, was ruled out of the second half of the close game before that half got underway.
With Denver ahead 6-0, Sanders was kept out of that second half, which began with Joe Flacco throwing an interception off the back of tight end Noah Fant. Fant seemed to lose the ball in the sun, allowing it to bounce off his back and into the awaiting arms of a Titans defender.
That turnover didn't hurt the Broncos, however, who played phenomenal defense from the first whistle.
Denver's defense forced seven punts and picked off one pass, while the offense was the side that continually struggled. Denver also punted four times in the first half and came away with only two field goals.
Sanders' loss is a big one because he's been the go-to guy when the Broncos need offense late in games. And, when things aren't clocking, much like today. Courtland Sutton is enjoying a solid outing, at least, with two catches for 53 yards at the time of this being published.
Royce Freeman has done well in the game, too, catching multiple passes out of the backfield for 41 yards, but the Broncos may end up missing Sanders later in this contest.
Sanders missed the last four games of the 2018 season when he tore his achilles tendon and made the recovery quickly to come back in time for the 2019 season kickoff. Through five games, Sanders had 24 receptions for 307 yards and two touchdowns. He also entered this game as "probable" with that knee injury. No word on what exactly it is.