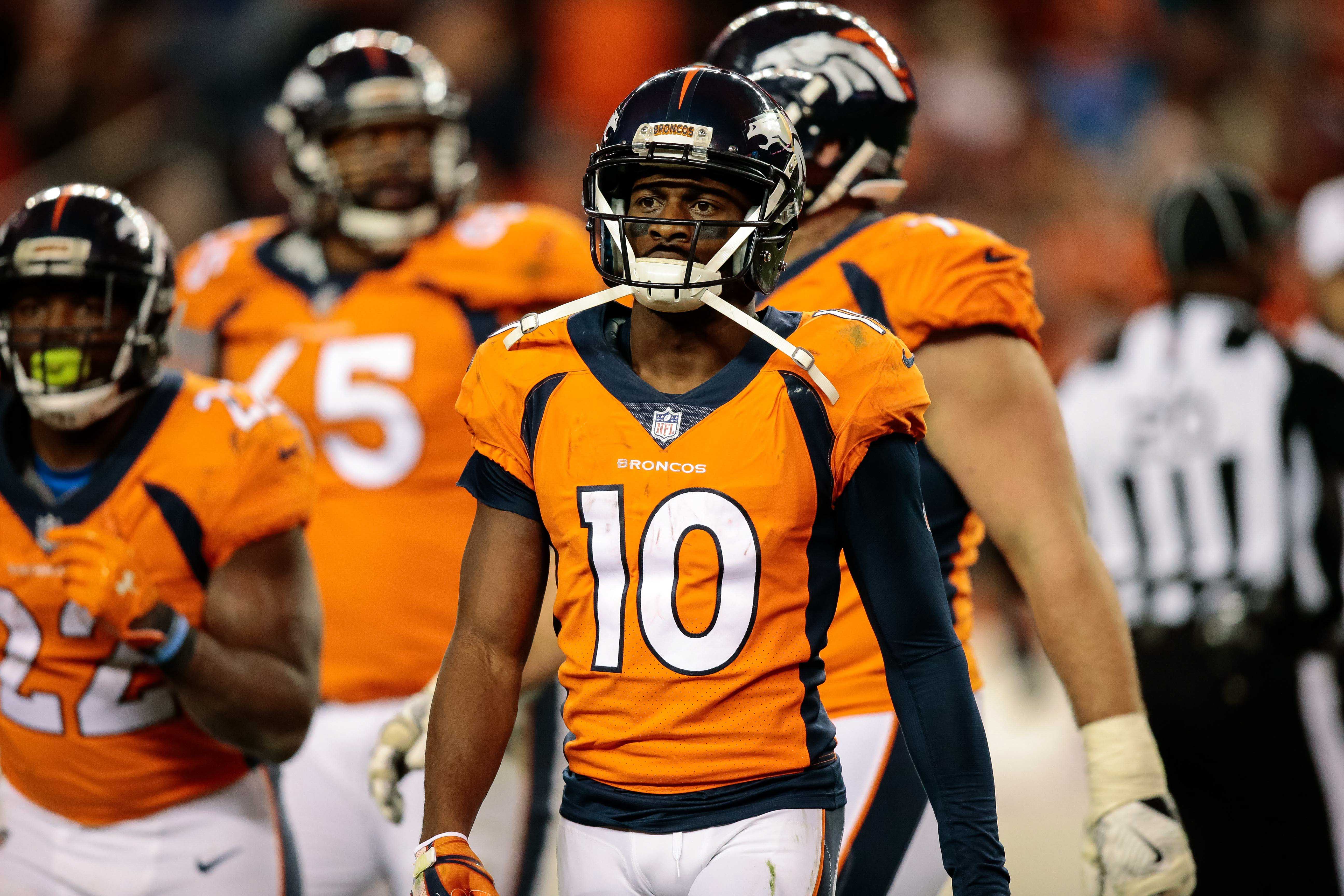 Denver Broncos fans are starting to go insane regarding the performance of tackle Garett Bolles.
It's a cliche, but the definition of insanity is doing the same thing over and over again and expecting a change. Bolles' performance since Denver drafted him has been atrocious with excessive holding calls squandering any positive output he's put forth.
Bolles was penalized four times during Sunday's game versus the Chicago Bears. The four penalties are the most called on a player in a single game since 2014.
Bolles, and the Broncos' offense, were showered with boos raining down the stands at Empower Field at Mile High. It was easy to sense the fans displeasure last Sunday and as the weeks go by the boos will only become louder as tension starts to surround the team.
Broncos players have come to the defense of Bolles, and head coach Vic Fangio plans to stick with him as the starting tackle despite his poor play.
However, should the results remain the same, frustration will undoubtedly begin to arise within the Broncos' locker room.
Veteran wide receiver Emmanuel Sanders spoke with members of the local media Tuesday afternoon and addressed Bolles' performance and the Broncos' deficiencies on offense.
"At the end of the day, we're all band of brothers," Sanders said. "Obviously, I'm going to keep trying to talk to Bolles and see if we can get him right and understanding what he's doing wrong because obviously to say that he'll been alright is not OK. He needs to understand that he is doing something wrong because they keep throwing the flags on him, and he keeps holding. I'm going to talk to him, and hopefully, we keep breaking down the film and just see him make that jump and get that debt off his back because it's been happening for like two or three years.
"I've talked to him. Everybody's trying to talk to him, so we'll see."
The Broncos have scored just 30 points through two games this season and given their apparent struggles there appears to be no end in sight regarding their offensive deficiencies.
Denver's inability to rack up points has been frustrating and eerily similar to the squads of 2017 and 2018. Sanders believes the key to unlocking the Broncos offense is better awareness on the field.
"It's all about understanding where we are on the field and making sure we're executing at that point," Sanders said. "Obviously, we drove the ball on the Raiders and the Bears, but we always stall out like midfield or the 40. We're working on that in terms of making sure we're locked in more because we would get into that area and have a penalty. Or we're getting into that area and not converting third downs. If we do convert a third down, we're in field goal range. I'm going to take it to my part to make sure that when I'm in the huddle, just like I did last week, make sure guys know where we're at on the field and in the field of play, and how important that is. We have to end these drives. You want to end with a touchdown, but if you get into that area, you're going to at least get a field goal out of it."
The Broncos' offense has been one of the worst in the NFL to start the 2019 season, averaging the fifth-fewest points per game (15) despite being middle of the pack in total yards per game.
Despite the poor overall output, Denver's ability to move the ball down the field is encouraging for Sanders.
"I'm both. I'm happy that we were able to move the ball, but I expect us to move the ball just like I expect us to score," said Sanders. "That's why I'm discouraged because we weren't able to score, but when the game was on the line we scored when we needed to, and I felt like we did what we needed to do to win the ball game.
"Sometimes you go into NFL games, and I pray that we have a 21-point lead and everybody's on the sideline laughing, and things are going our way, but the majority of the time most NFL games are determined by three points. A lot of people don't understand the mental capacity and the mental strength you have to have to play in the NFL because it's a grind. It's a battle, and you're going to be tested. I definitely understand what happened. It's hard to be discouraged, but I am encouraged as well."
Sanders is a fierce competitor with a strong desire to win. Given the Broncos shortcomings in recent years, it's understandable why he wants Bolles to improve his play and the Broncos offense to step things up.
A free agent after this season, Sanders has a lot on the line this year, and the Broncos struggles only hurt his image.