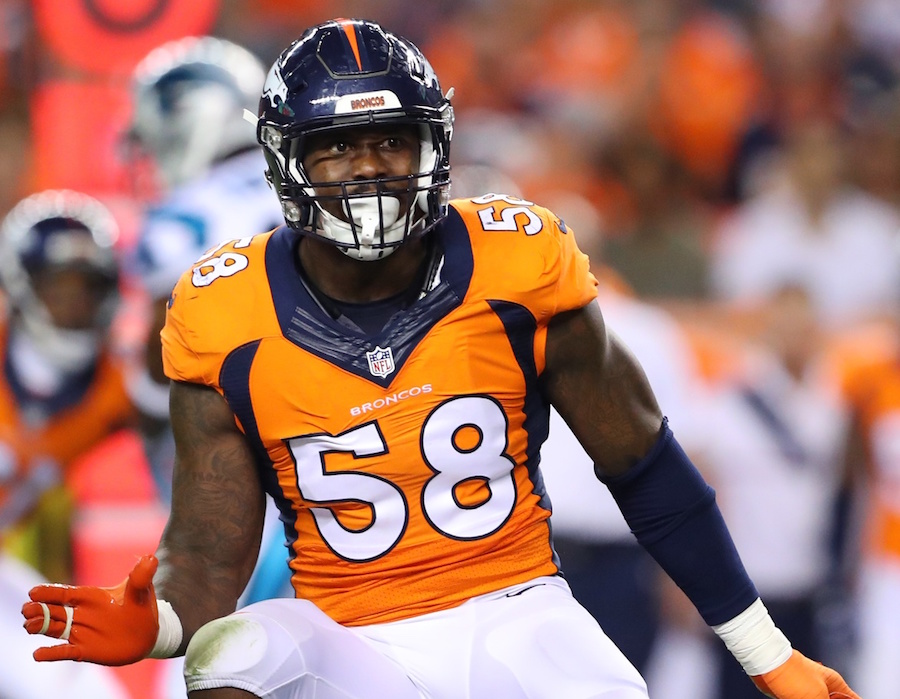 What do emus and demo excavators have in common?
Both appear in the debut season of Von Miller's new Facebook Watch series, "Von Miller's Studio 58."
The series, set to debut on Wednesday, Jan. 31, starts in Miller's famed "Studio 58" basement (where he often hosts postgame parties for his teammates) and hits the road for a series of wacky exploits.
The All-Pro linebacker's chickens also make an appearance. There's a kayak and what appears to be an elephant suppository.
"The only limit is my imagination," Miller says in the promotional video released on Facebook (below).