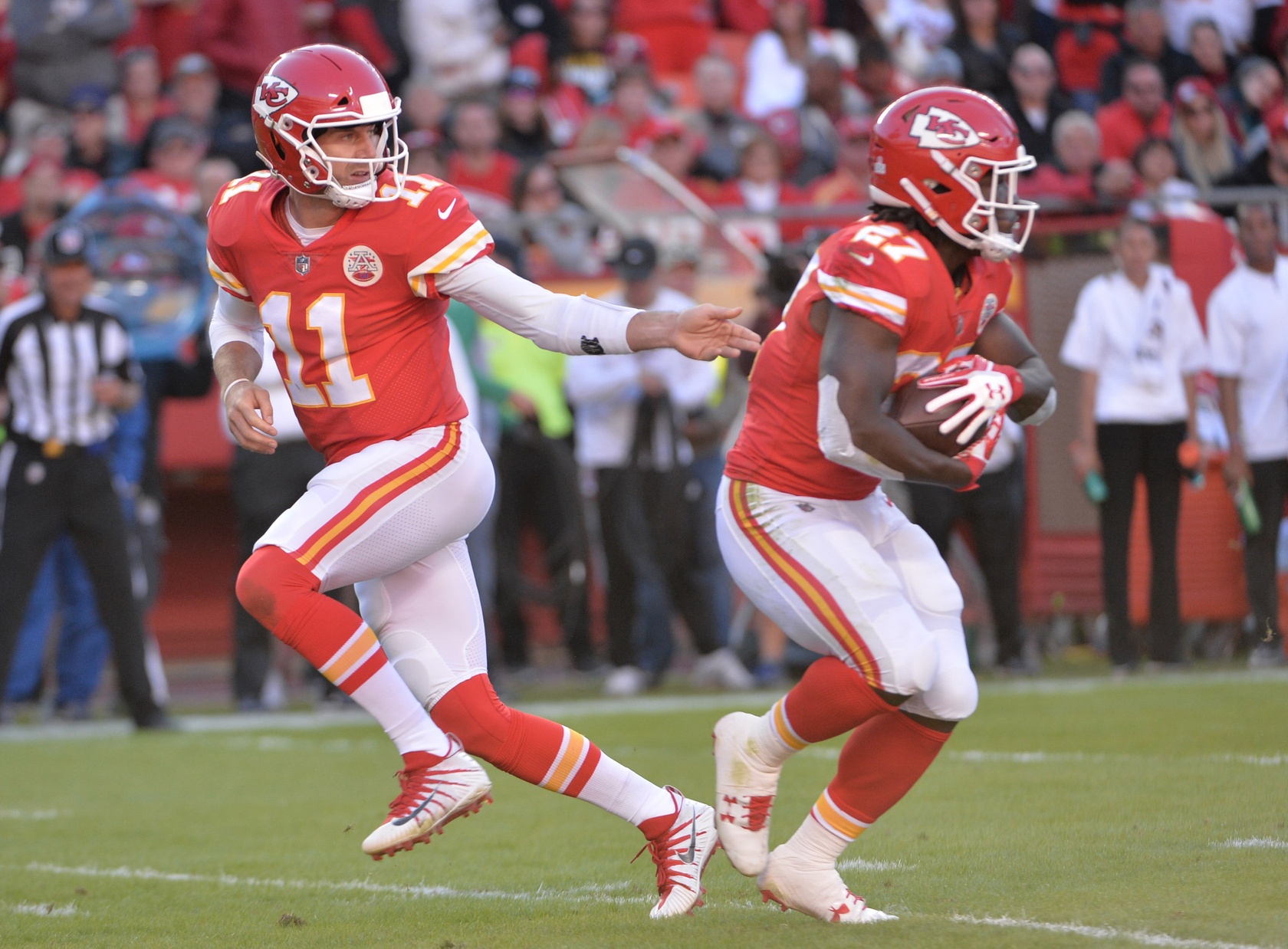 Kansas City's success this season has arrived on the backs of reliable quarterback Alex Smith and his three explosive weapons — running back Kareem Hunt, wide receiver Tyreek Hill and tight end Travis Kelce.
The three players have combined for 12 of the 21 touchdowns scored by the Chiefs this season, as well as 1,940 of the 2,882 total yards the team has collected.
Hunt, a rookie drafted in the third round by Kansas City this spring, has been one of the most surprising new players in the league this year. His record-setting season thus far sees him averaging 102.4 yards per game on a 5.8 yards per carry average and a total of six touchdowns. Hunt answered the questions in a hurry about who would replace now-Bronco running back Jamaal Charles; gashing the New England Patriots in the season opener for 148 rushing yards, 98 receiving yards and three touchdowns.
Hill, in his second season, has already become the lead receiver for the Chiefs. After an explosive rookie campaign, Hill has continued where he left off. Through the first seven weeks, he has accumulated 515 receiving yards and three receiving touchdowns, leading the team in both categories. He is currently on pace for just under 1,200 yards on the season and seven touchdowns. Despite quarterback Alex Smith's ability to spread the ball around, Hill still dominates the team in receiving yardage.
Kelce, enters this week second on the team in receiving. With one more reception than Hill, Kelce has collected 423 yards and three touchdowns, tying him with Hill in that category. Kelce, an explosive tight end that's the next best thing to the Patriots' Rob Gronkowski, has been a thorn is the Broncos' sides for years.
The Broncos, who already struggle against tight ends, will have to find a way to deal not only with Kelce, who has collected 472 yards in six games and one touchdown, but with stopping the top running back in the league and the fifth best wide receiver.
Along with that, Smith has yet to throw an interception, while the Broncos' defense has struggled to force turnovers. Smith ranks as the second-best quarterback in the league this season and has become an MVP candidate; he's thrown for 1,979 yards through seven games and 15 touchdowns without surrendering a turnover. He also leads the league in completion percentage at a whopping 72.4 percent.
Stopping at least two of the Chiefs' top targets is key to getting a critical win in one of the NFL's toughest road environments.