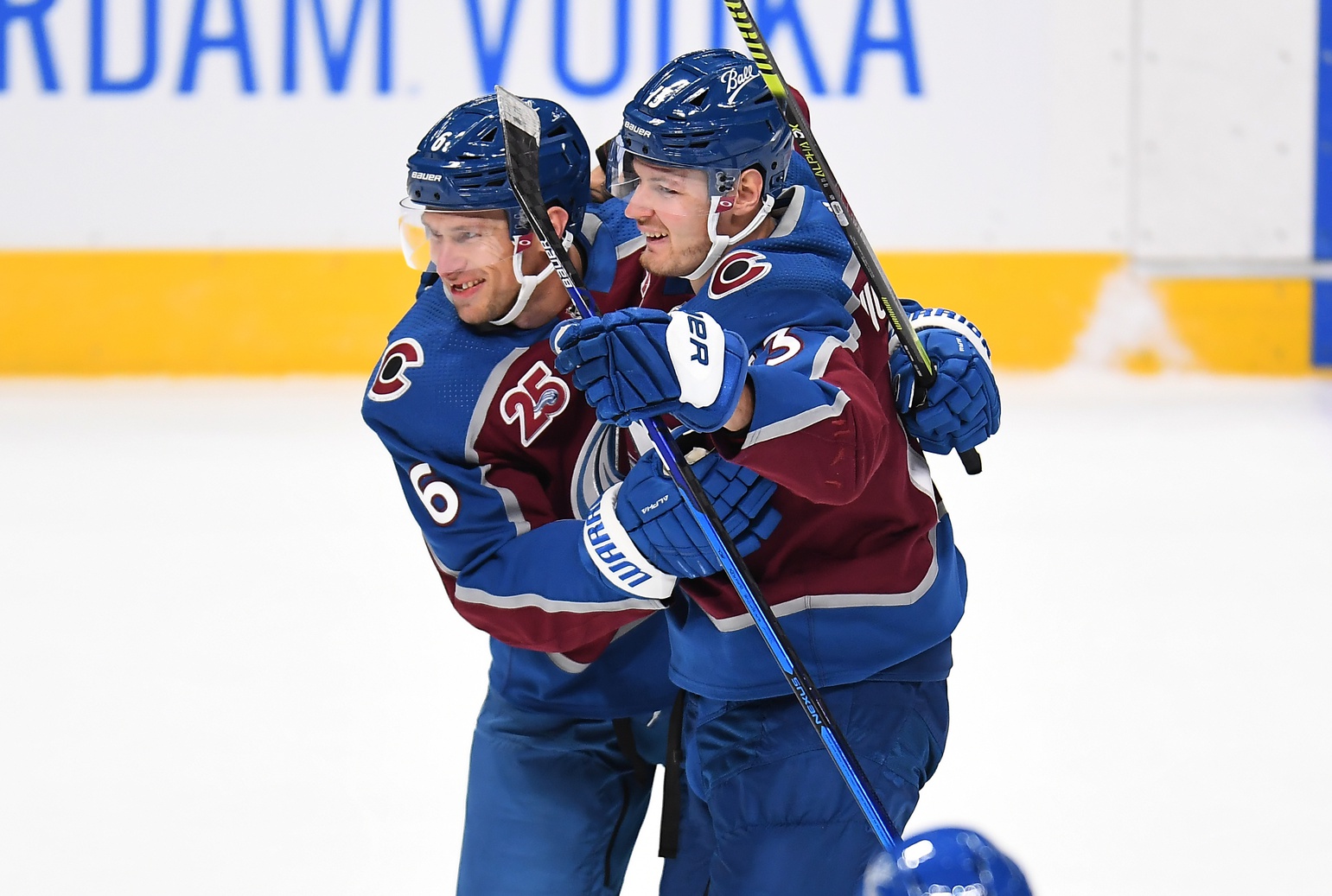 The idea of asking Erik Johnson to waive his no-movement clause heading into the Seattle Kraken expansion draft has been juggled for months. It made too much sense for it to not happen.
Johnson, 33, has two years remaining on a contract that pays him $6 million per season. He also played just four games in 2021 after suffering an injury against the Minnesota Wild. And considering the hard miles on his body, it became more evident with each passing day that Seattle general manager Ron Francis would likely not select the Avalanche's alternate captain.
Plus, the rapid growth and effectiveness of Avs defenseman Devon Toews, who was acquired last offseason, quickly made it more clear that this needed to be done.
Johnson waived his no-movement clause Tuesday, as reported by Peter Baugh of The Athletic, giving Avs general manager Joe Sakic the ability to protect his top three defensemen Cale Makar, Samuel Girard and Toews. And potentially Ryan Graves.
The protection lists around the NHL are due on Saturday. The league will also go into a trade freeze effective July 17 until the expansion draft on July 21. The lists will be revealed Sunday.
Johnson is just the first step in a number of questions Sakic faces before Saturday. The Avalanche have two options, they can protect seven forwards, three defensemen and a goalie, or they can protect eight skaters and a goalie. The second option gives them the ability to protect a fourth defenseman, which would effectively lock up Ryan Graves from potentially being selected. But it comes at the cost of leaving three extra forwards unprotected.
The more viable option for Sakic is the 7-3-1 route. Here's what that could look like:
Forwards:
1. Nathan MacKinnon
2. Mikko Rantanen
3. Andre Burakovsky
4. Nazem Kadri
5. Valeri Nichushkin
6. Tyson Jost (restricted free agent)
7. Gabriel Landeskog (unrestricted free agent)
Defensemen:
1. Cale Makar (RFA)
2. Devon Toews
3. Samuel Girard
Goaltender:
1. Philipp Grubauer (UFA)
Each team must expose at least two eligible forwards and one defenseman. This option would leave forwards Joonas Donskoi and J.T. Compher and Graves available for the Kraken. Colorado would also leave backup goalie Pavel Francouz unprotected, but given his injuries in 2021, it's unlikely Seattle would select him.
By protecting Grubauer and Landeskog, the Avs would stop the Kraken from having the ability to negotiate with them before unrestricted free agency begins on July 28. Sakic would go this route if he feels he still has a chance to, and would like to re-sign one or both of them. Forward Brandon Saad, who is also a pending unrestricted free agent, would be available to Seattle for negotiations in this hypothetical.
Whichever way Sakic chooses to go, the Avalanche are likely to lose a valuable player. If it's Donskoi, Compher or Graves, it will also shed more than $3 million in cap space — which in itself provides the team with value.
Regardless, Johnson waiving has answered at least one question for the Avalanche. Now it's a matter of figuring out the rest of the equation for Sakic and the rest of his front office.