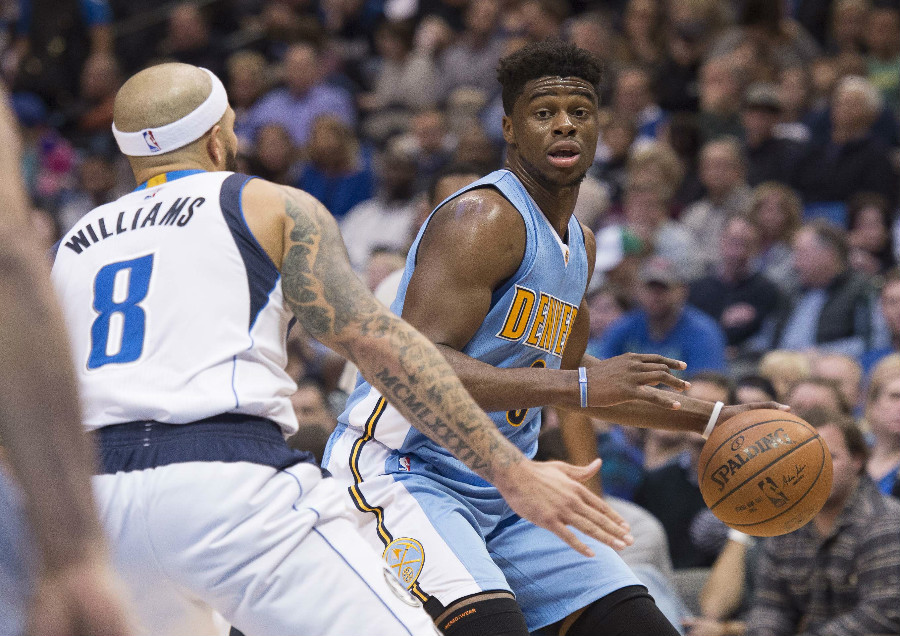 The summer forecasts from the world wide leader in sports are in, and ESPN's Denver Nuggets predictions aren't very flattering. They have the exciting young group finishing with 34 wins, one more than last season and good for 12th in the Western conference.
Last year, the Nuggets posted a record of 33-49, which was better than the expected 27.5 wins Vegas projected them for, but not as many wins as Nuggets fans believed they could've won if not for injuries.
That's why it comes as a surprise that ESPN projects Denver at just 34 wins.
Their reasoning behind it:
"The Nuggets' youth movement continued this offseason as the franchise had three first-round picks. Jamal Murray (19 years old), Malik Beasley (19) and Juan Hernangomez (20) will join the likes of Emmanuel Mudiay (20), Nikola Jokic (21) and Jusuf Nurkic (21) next season. Our panel doesn't project the Nuggets' showing much immediate improvement, but it depends on how quickly the young pieces come together."
While the emphasis of the panel is on the youth and how quickly the young pieces will come together, it seems as if the added year of experience would result in more than one win, right?
With a year added to Gary Harris, Mudiay, Jokic and Nurkic, one would assume that they should have a bigger impact this season, playing more relaxed and under control.
Add in a healthy Wilson Chandler and Danilo Gallinari, along with the re-signings of Darrell Arthur and Mike Miller, and there should be plenty of veteran leadership to go around, too.
The Western conference has always been strong, and with the emergence of teams like the Timberwolves and Jazz, it's only getting stronger, but there's no reason the Nuggets shouldn't be in that conversation.
34 wins should be a challenge the Nuggets look forward to completing.