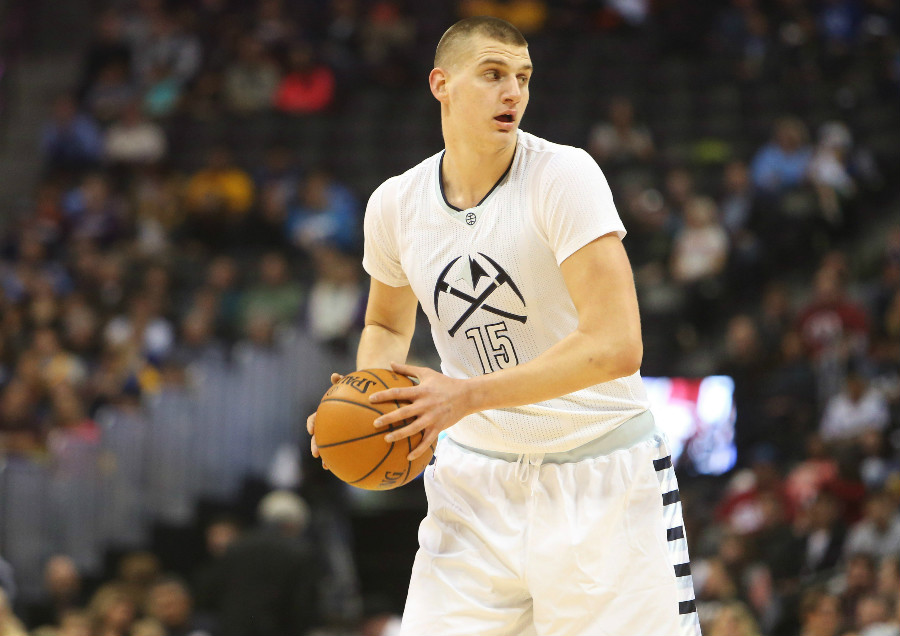 No team loves international players more than the Denver Nuggets. As of this moment, Denver is projected to have three foreign-born players in their starting lineup, and eight foreign-born players on their roster.
More importantly, they're all talented.
Selecting international players can be a bit of a crapshoot; scouting a point guard from Bosnia is a little harder than scouting a power forward from Kentucky. Under Tim Connelly, though, the Denver Nuggets are almost batting 1.000, with guys like Jusuf Nurkic, Emmanuel Mudiay, Jamal Murray and more all looking like draft-night steals.
But of all the international talent on the Nuggets roster, nobody stands out as much as Nikola Jokic, the 6-foot-10 center out of Serbia.
In fact, ESPN's Bradford Doolittle just ranked Jokic as the second best international player in the entire NBA, only trailing Utah's Rudy Gobert.
"Jokic has a strong argument for No. 1, as his per-possession win percentage and overall RPM put him atop all international players," Doolittle wrote. "His defensive RPM is outranked only by that of Gobert, but his metrics show a fuller range of skills.
"The only thing holding Jokic back is his projected minutes."
Jokic, who only just turned 21 and is entering his second year in the league, beat out other young studs like Kristaps Porzingis, Giannis Antetokounmpo and Jonas Valanciunas, as well as veterans like Al Horford, Pau Gasol and Nicolas Batum.
And he deserves it. A "darling" amongst the NBA writer community last season, Jokic is set to jump into the national spotlight this year — check out Jonathan Tjarks column on The Ringer from earlier on Monday. Despite the Nuggets only playing him 21.7 minutes per game last season, Jokic earned First-Team All-Rookie honors and placed third in Rookie of the Year voting.
With a full season under his belt, he's expected to take a starring role on the 2016-17 Nuggets team. And if his Olympic performance against the United States — 25 points, 6 rebounds, 3 assists in a 94-91 loss — is any indication, he's fully capable.
And he'll have plenty of help, too. Jusuf Nurkic (18) and Danilo Gallinari (19) also made the list, with Emmanuel Mudiay finishing as a notable omission.