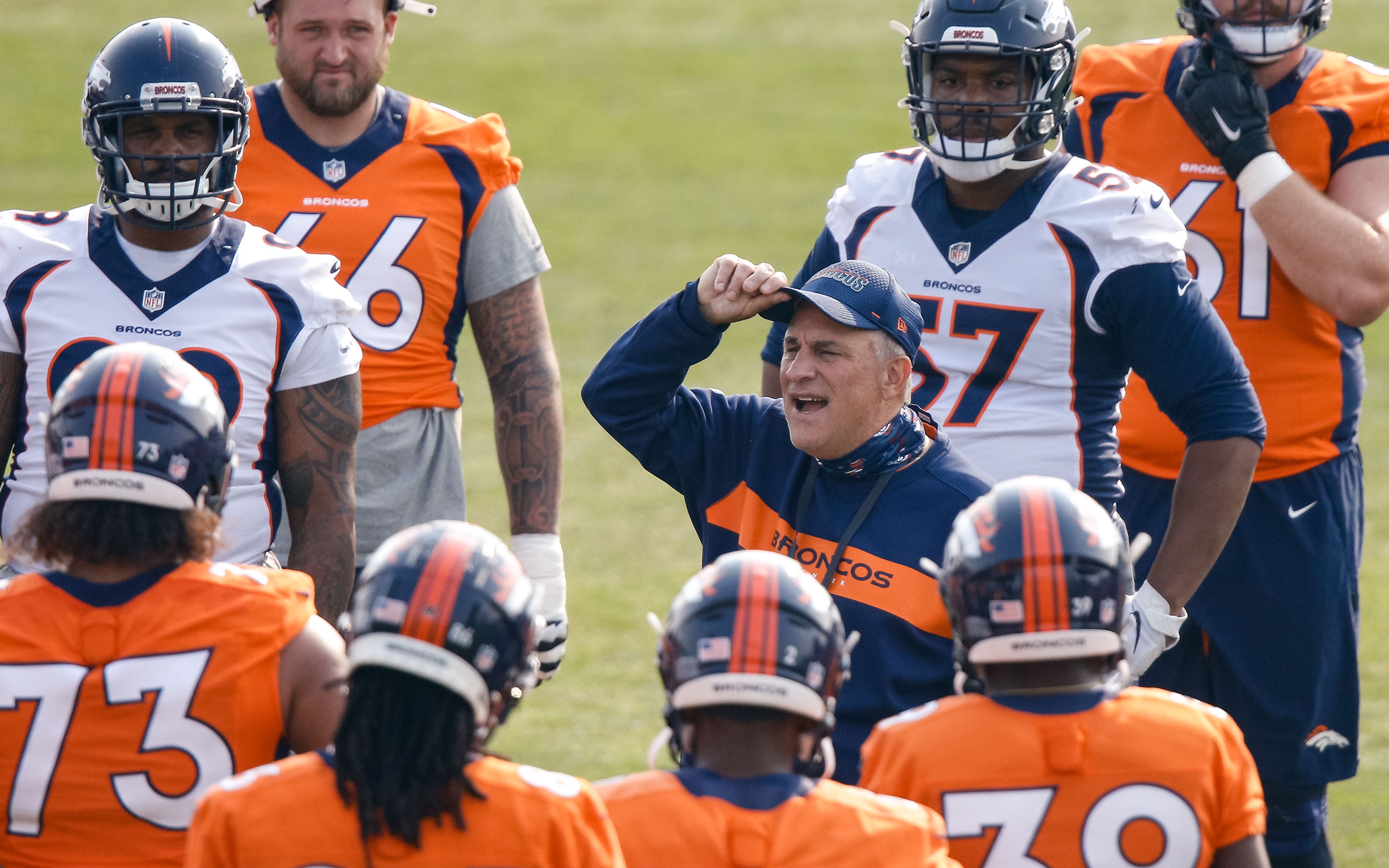 Football season is upon us, NFL fans!
In a mere three days, the NFL season kicks off with the Kansas City Chiefs and Houston Texans going toe-to-toe on Thursday Night Football. For the Denver Broncos, the regular season gets underway in one week from today on Monday Night Football, hosting the Tennessee Titans at 6:20 p.m. MT.
And ahead of all that excitement, everyone is bringing their season preview content. Our writers discussed what the Broncos' record will be this season and more, while ESPN simulated the entire season, game by game.
ESPN created 20,000 simulations of the season and picked one — No. 3,869 — because of close competition. They used their own Football Power Index which rates each team's offense, defense and special teams in order to predict how well they will perform. A great deal of factors go into the FPI including: Coaching changes, injuries, previous performances and even smaller factors like altitude (advantage, Denver) rest and travel distance.
So, how will 2020 play out for the Broncos according to this simulation? Not great. But, not bad, either.
Early on, Denver is locked into many close games. In fact, the first five games are decided by five points or less. In Week 6, the Broncos dominate the Miami Dolphins 31-6, though, before being whooped 27-6 by the Chiefs. Going into the bye week, Denver is projected to be 3-4 and in second place in the AFC West.
The Broncos improve a bit in the second half of the season by blowing out NFC South opponents, but they also lose three straight divisional games after the bye week. While this simulation has Denver winning their last two AFC West games against the Raiders and Chargers, a Week 15 loss by only two points to the Buffalo Bills leaves the orange and blue at 8-8 on the season.
Thanks to a better divisional record — Chargers 4-2, Broncos 2-4 in the West — Los Angeles makes the playoffs and Denver is on the outs for an unfathomable fifth straight year.
This prediction likely won't be popular with Broncos fans, but 8-8 is a realistic record.
Here's why:
Drew Lock is basically still in his rookie year and, including him, seven of the Broncos' starters on offense are either rookies (2), in their second year (3) or third year (2). That's an incredibly young offense, and to make matters worse, they're learning a new offensive coordinator (Pat Shurmur) and his new offense, too.
Without a preseason to prepare and build chemistry, the Broncos offense is going to struggle mightily out of the gates. And it will likely be up-and-down throughout the season.
Defensively, there's been a ton of turnover as well. AJ Bouye replaces Chris Harris and Bryce Callahan will be expected to be a full-time starter next to a young cornerback outside (we still don't know who that will be). Todd Davis was surprisingly cut last week meaning Josey Jewell will start at inside linebacker next to Alexander Johnson. And up front, Derek Wolfe has been replaced by Jurrell Casey, who should be capable, but we have to see it all in action.
The defense may still be good, or even top-5 good, but without a consistent offense, the Broncos will be stuck around 8-8 again this year and likely on the outside looking in.