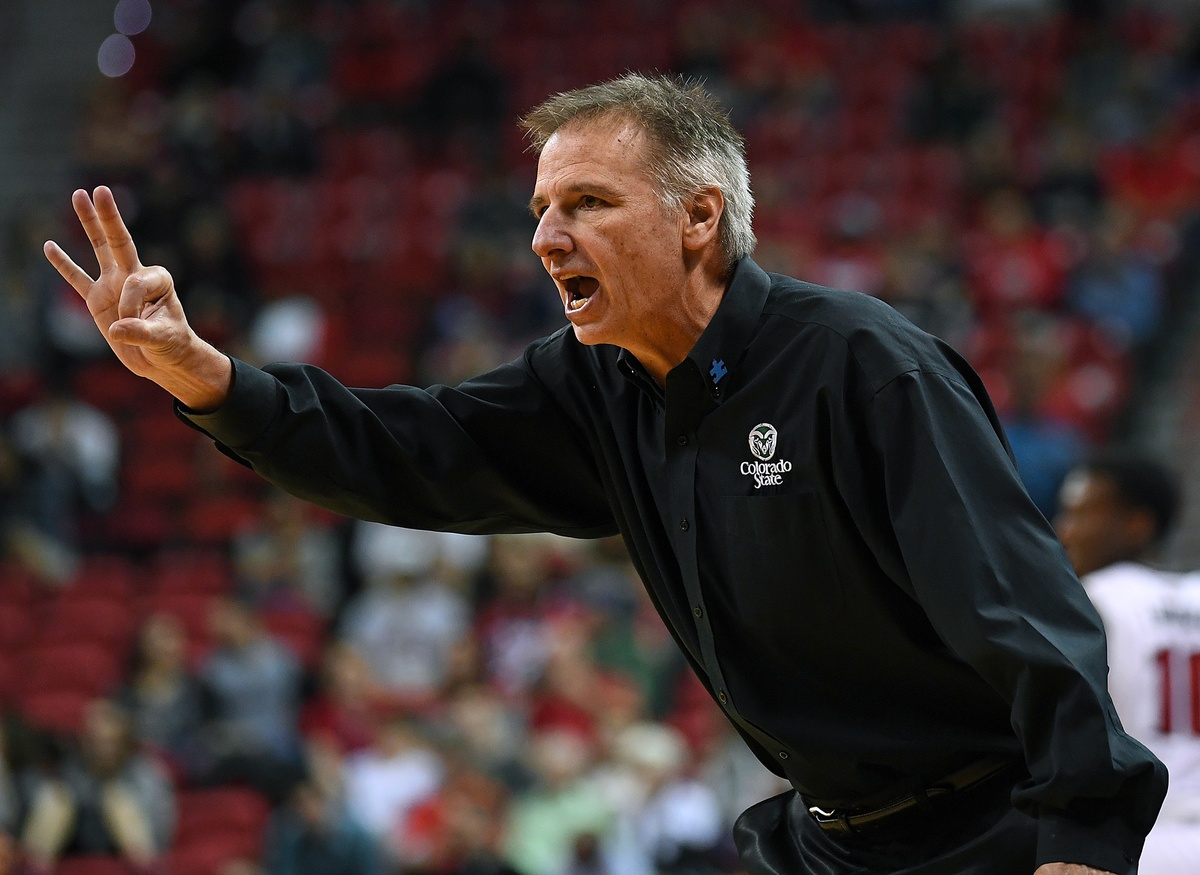 When the CSU Rams went 27-6 in the 2014-15 season, it seemed certain that a trip to the NCAA tournament was in the offing. Even though they lost to San Diego State in the Mountain West tournament semifinals, the Rams ranked 29th in RPI and cracked the Top 25 in December and January.
Somehow, it didn't happen. The Rams were rebuffed by the selection committee — and head basketball coach Larry Eustachy hasn't forgotten. "I remember sitting in that room (watching the tournament selections with his players), and we certainly had one of the top 65 teams in the country, and we were all let down," Eustachy said at the Mountain West Conference's media summit on Wednesday. "It wasn't fair. And it cost me $200,000 — my bonus."
When the Rams went to the tournament just two years prior, they had done so as one of five Mountain West programs to make it to "The Big Dance;" in the 2015 tournament, there were three. Since then, only the Mountain West champion has been invited, and Eustachy believes he knows why.
"We know what's going on," Eustachy explained. "ESPN might as well just do the bracket instead of the committee, because it's all about TV. And so it concerns me — where this whole basketball environment is going — because there's been some good teams in our league that were tournament-worthy and didn't make it."
CBS and Turner Broadcasting own the NCAA tournament rights for television, but Eustachy's point was clear, nevertheless. In an effort to better insert themselves into the at-large equation, the Mountain West has created new rules regarding scheduling and pre-season tournaments in dual efforts to increase both the conference's visibility and their rankings in measurements like RPI. Until and unless that works, it appears that only the conference tournament really matters, rendering the regular season all but unimportant — and defeating the point of playing more than 30 games.
"This is all about the tournament, the conference tournament," said an exasperated Eustachy. "I think what's happening these days is sad… We've got seven teams — I think — that should be in the top 100." Transparency, he said, would go a long way towards alleviating the conference's anxiety. "Just give us a list of what boxes we can check, and we'll check them," Eustachy said. "Some things can't be controlled, because of the strength of some leagues, but give us something etched in stone, instead of changing the rules."