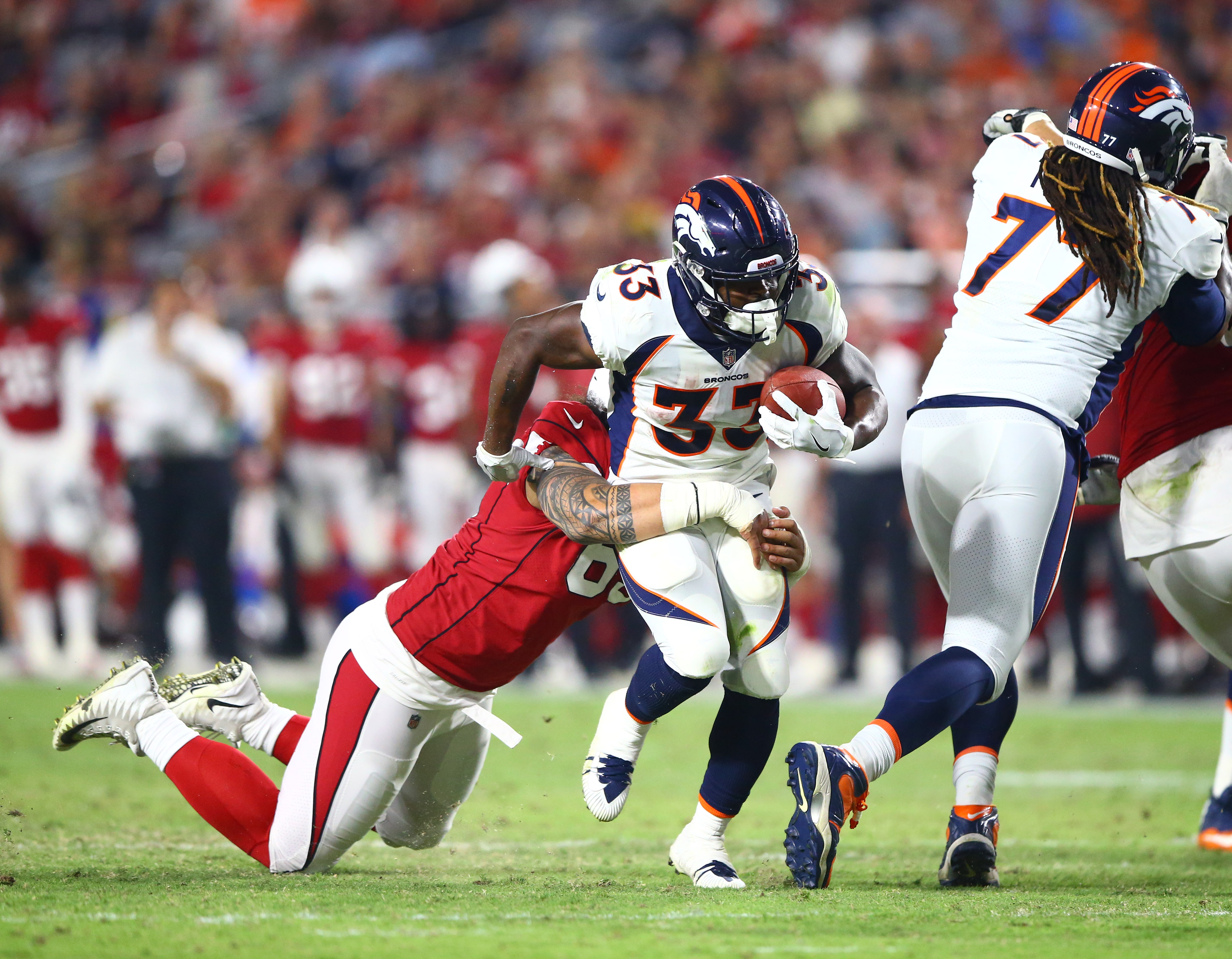 The Denver Broncos wrapped up preseason with a 21-10 win over Arizona on Thursday night. But the tough decisions for the Broncos franchise have only begun.
With cut day approaching, the Broncos roster will need to be slimmed down to 53. Debating the cuts on the Broncos Blitz podcast is host Ronnie Kohrt.
Kohrt chats about the positions to watch as cuts begin to roll out. From running back to linebacker, Denver will be faced with difficult decisions up and down the roster.
Joining Kohrt on the podcast is Mile High Sports writer Zach Segars. Segars also points out his positions of emphasis, including at returner and wide receiver, a position drastically effected this week when the Broncos signed Adam Jones.
Click here to listen to the full Broncos Blitz podcast with Ronnie Kohrt.
You can follow Ronnie Kohrt on Twitter for more news regarding the Broncos by clicking here and catch up on latest conversations about the Broncos, including what he had to say about Todd Davis and his effect on the defense this year, or listen to the podcast below.
Click here to listen to past episodes of the Broncos Blitz podcast and access the Broncos Blitz archived vault.