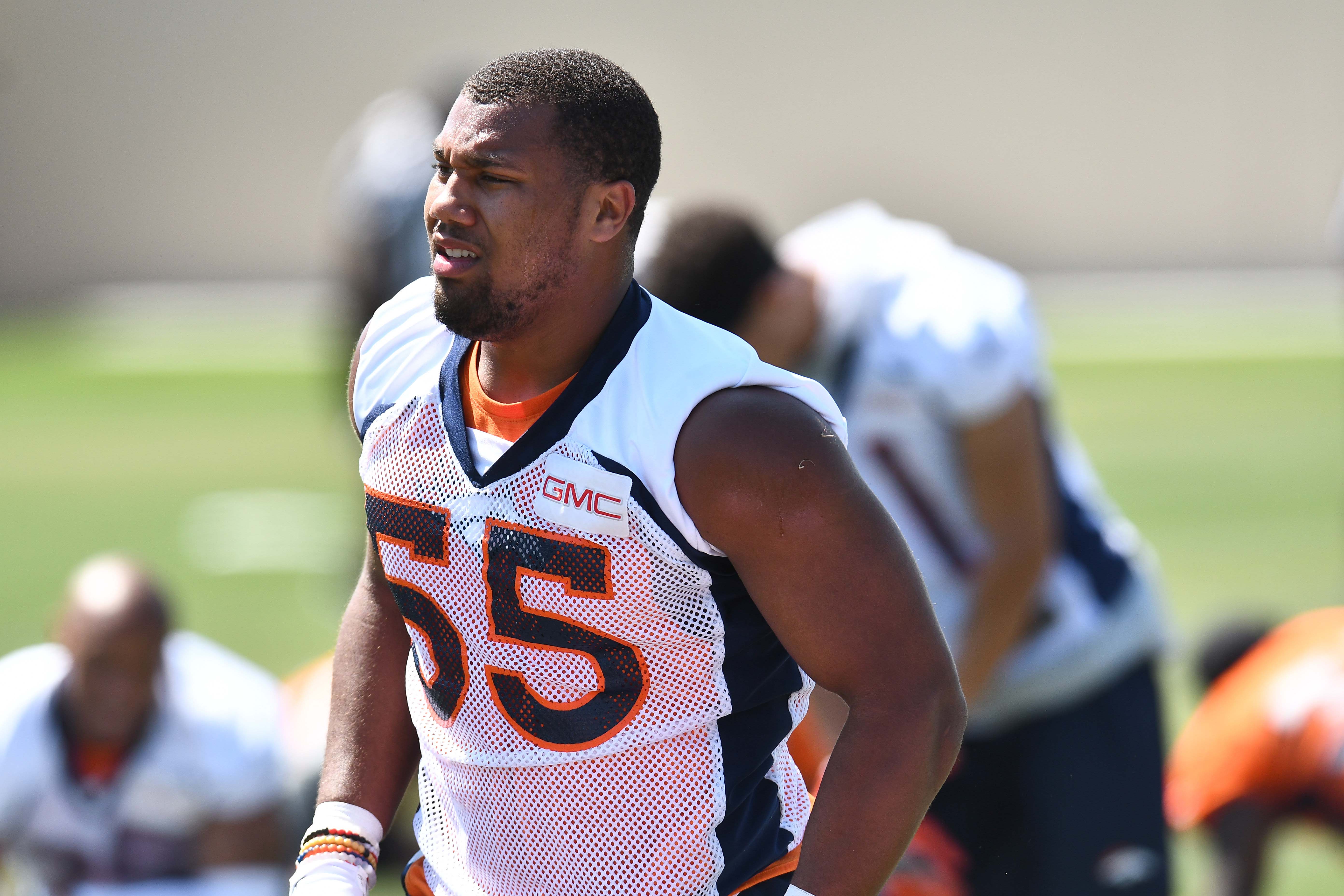 The Denver Broncos wrapped up their final practice before preseason game No. 1 on Thursday with a focus on tying up loose ends and preparing for the Minnesota Vikings.
But as preseason approaches, the Broncos Blitz podcast takes a broad scope view of the progress made in training camp.
Podcast host Ronnie Kohrt discusses who is hot, who is not and who is on the chopping block after day 13 of training camp. Kohrt also dishes on his biggest impressions with a coaching staff that needs to impress and which players have stole the spotlight in practice, including rookies Bradley Chubb, Courtland Sutton, Phillip Lindsay and Royce Freeman.
Click here to listen to the full Broncos Blitz podcast with Ronnie Kohrt.
You can follow Ronnie Kohrt on Twitter for more news regarding the Broncos by clicking here and catch up on latest conversations about the Broncos, including what he had to say about Todd Davis and his effect on the defense this year, or listen to the podcast below.
Click here to listen to past episodes of the Broncos Blitz podcast and access the Broncos Blitz archived vault.