In the five years that John Elway has been with the Broncos they have gone from having the second pick in the draft to Super Bowl champions. Elway has been praised as a top executive in the league for bringing the Broncos back to dominance, and he certainly deserves every bit of that praise.
Not only has Elway drafted incredibly well — Malik Jackson in the fifth round and Danny Trevathan in the sixth — but he has also been the most effective executive in the league with free agents. Elway's top five free agent signings are nothing but remarkable, from the likes of DeMarcus Ware to Peyton Manning.
However, no executive in the league is without their poor player personnel moves, whether in free agency or the draft, and Elway is not an exception. When taking a look at the worst free agent signings made by Elway, it is hard to find a player that was given a big-time contract that did not live up to it. In fact, it is a waste of time to even look at Elway's bad free agency singings since they really don't exist.
What may be a better indicator is looking at the top free agents that Elway let leave the Broncos. One of the most difficult jobs of a general manager is to decide who to keep and who to let walk. Since the Broncos have had so much talent in Elway's five years, he has had to make a few of these difficult decisions.
Take a look and be the judge on whether Elway made the correct decision by letting the player go, or if he should have paid the man: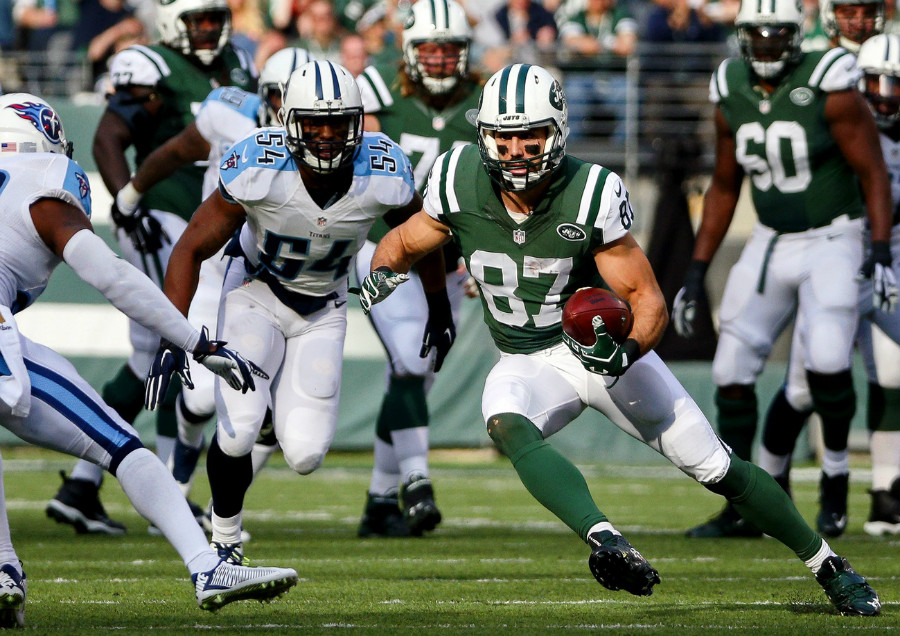 Year Left: 2014   New Team: New York Jets   Age At Signing : 26
Contract With The New York Jets: 5 years / $36.25 million ($15 million guaranteed); $7.25 million a year
First Year With New York Jets: 15 games played with 15 starts; 74 receptions on 115 targets; 962 receiving yards; 5 receiving touchdowns
Broncos Replacement: Emmanuel Sanders
Emmanuel Sanders Contract: 3 years / $15 million ($6 million guaranteed); $5 million a year
First Year With Denver Broncos: 16 games played with 16 starts; 101 receptions on 141 targets; 1,404 receiving yards; 9 receiving touchdowns
Eric Decker was a critical piece in the record setting 2013 offense and was a very good receiver for the Broncos after being drafted in the third round of the 2010 draft. When Decker's rookie contract expired, Elway didn't even offer Decker an extension and Decker took off to the Jets.
Since Decker left, he hasn't been missed at all because of the signing of Emmanuel Sanders. Sanders signed the same offseason Decker left and has been an upgrade at wide receiver — plus, he's been over $2 million cheaper. Most teams don't upgrade after losing a player like Decker, but Elway found a diamond in the rough with Sanders.