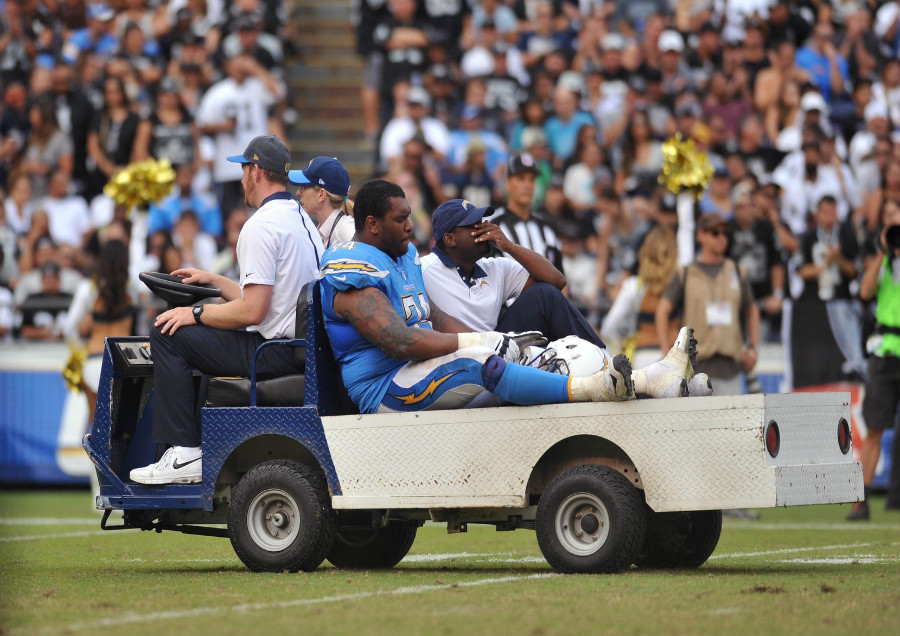 Year Left: 2015   New Team: San Diego Chargers   Age At Signing: 27
Contract With The San Diego Chargers: 5 years / $36.5 million ($16.5 million guaranteed); $7.3 million a year
First Year With San Diego Chargers: 10 games played with 10 starts at left guard; missed 6 games due to an MCL sprain and high-ankle sprain; graded out as one of the worst guards in 2015 according to Pro Football Focus
Broncos Replacement: Evan Mathis
Evan Mathis Contract: 1 year / $2.5 million ($1 million guaranteed)
Evan Mathis Production: 16 games played with 12 starts; rated as Pro Football Focus' No. 1 run-blocking guard; battled with injuries but still played in every game
Orlando Franklin was a solid offensive lineman for the Broncos, playing right tackle his first three years before switching to left guard for his final season in Denver. The Broncos would have liked to keep Franklin after his rookie contract, but the market was just too high for Franklin, as he commanded a top-guard contract in the league.
Elway wasn't quick in finding Franklin's replacement, but when he did, it was the best option available. Just a few weeks before the regular season started, the Broncos picked up Evan Mathis on a cheap, one-year deal.
Both players battled injury last year, but Mathis was by far the better option, ranking as one of the best guards in the league, and Franklin as mediocre. Not only did Elway upgrade at left guard last year, he did it on the cheap.