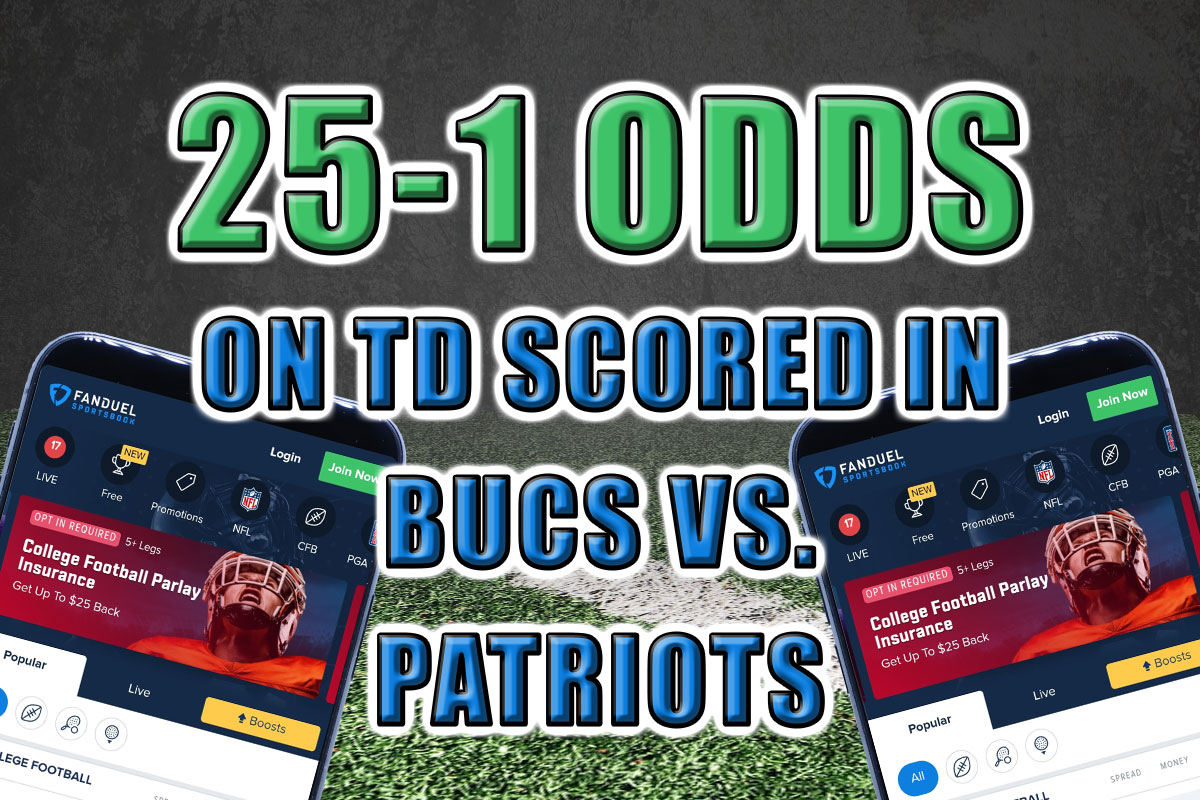 All eyes will be on New England this weekend as Tom Brady takes on the Patriots for the first time in his career and FanDuel Arizona Sportsbook is all-in on this massive game.
New users who sign up with FanDuel Arizona Sportsbook and download the app can get insane 25-1 odds on the Buccaneers or Patriots to score at least one touchdown. A $5 bet on this market wins $125 in cash.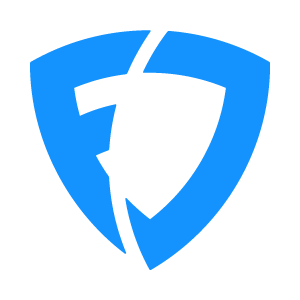 FanDuel Sportsbook
States: AZ, CO, PA, NJ, IA, IN, IL, TN, VA, MI and WV
GET THE APP
FanDuel believes this game will be one of the most-heavily bet matchups of the year and it's going hard for with a no-brainer Buccaneers vs. Patriots promo.
Brady leads one of the best offenses in the NFL. The Buccaneers are averaging over 34 points per game this year and they aren't putting up all those points on field goals. Meanwhile, the Patriots offense has struggled a bit this season but has still scored at least one touchdown in each game. Betting on at least one touchdown in Sunday night's game is about as easy as it gets.
FanDuel Arizona Sportsbook is rolling out this aggressive new-user promo as sportsbooks jockey for position in this new market.
Click here to sign up with FanDuel Sportsbook and get in on this no-brainer GOAT boost promo.
FanDuel Arizona Sportsbook's GOAT Boost Promo
So, what exactly is the FanDuel Arizona Sportsbook GOAT boost promo? Well, it's named after Brady. Love him or hate him, Brady is considered the greatest of all time by many.
His return to New England has been hyped up all offseason long. Plenty of football fans expected Brady to eventually retire as a Patriot, but he had other plans.
The Bucs are heavy favorites against the Pats on Sunday, but this GOAT boost promo gives new users on FanDuel Arizona Sportsbook an easy chance to win. As long as either team finds the endzone, new users can turn $5 into $125.
This boost is a complete no-brainer.
Claiming This FanDuel Arizona Sportsbook Boost
Remember, this promo is exclusive to first-time depositors on FanDuel Arizona Sportsbook. Existing users should head over to the promotions page to find other odds boosts to play this weekend.
As for new users, follow these steps to get in on the action and claim this GOAT boost:
Create a new account by clicking here.
Download the FanDuel Arizona Sportsbook app.
Make an initial deposit of at least $10 to activate this promo.
Place a $5 wager on the exclusive market for either team to score a touchdown.
Bucs-Pats Highlights Week 4
There is no doubt about it, Bucs-Pats is the biggest game on the schedule for Week 4 — and maybe this season. Brady became synonymous with the Patriots during his long tenure in New England.
Even after winning a Super Bowl, it still looks odd to see Brady playing in a Buccaneers jersey. Patriots fans are sure to give him a warm welcome, but they might not love him once the game starts.
The drama makes this one a must-watch, while the FanDuel Arizona promo makes it a must-bet.
Click here to sign up with FanDuel Sportsbook and get in on this no-brainer GOAT boost promo.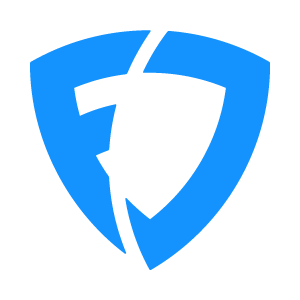 FanDuel Sportsbook
States: AZ, CO, PA, NJ, IA, IN, IL, TN, VA, MI and WV
GET THE APP