The wait for online sports betting in New York is almost over and sports fans will finally be able to play with FanDuel New York from anywhere in the state this weekend.
New users who pre-register with FanDuel New York will automatically earn a $100 bonus. Once you are signed up, that $100 pre-registration bonus will wait in your account for the official launch of online sports betting in New York coming this Saturday.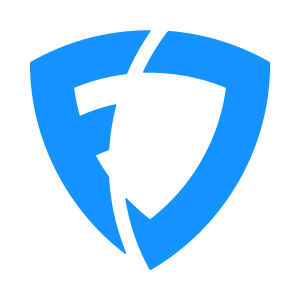 Gone are the days where downstate New Yorkers would be forced to travel across state lines to place legal wagers on sports. Upstate New Yorkers won't have to travel to brick-and-mortar sportsbooks to place a wager either.
With FanDuel New York preparing to launch, all you need to do is create an account and you will be ready to start playing. Let's take a closer look at the launch date, what you will be able to bet on, and how you can claim this $100 bonus.
Claim your $100 pre-registration bonus by signing up early with FanDuel New York. Click here to pre-register now.
FanDuel New York is Almost Here
With apps accepting pre-registrations, it's clear that launch day is getting close. In fact, it's now crystal clear, as we learned earlier this week that it will happen this Saturday morning. The launch comes at a perfect time for sports fans, who can bet on local market teams like the Knicks, Nets, Rangers, Islanders, Bills, Jets, and Giants this weekend.
Of course, this will mark the first time bettors can legally do this from anywhere in the state through the convenience of their devices.
New Yorkers have waited long enough for this moment. Take advantage of this $100 pre-registration bonus while you still can. There is no deposit required for this bonus. In other words, you can claim it simply by creating your account in advance.
What Can You Bet On?
What will you be able to bet on when FanDuel New York goes live? Pretty much anything and everything in the sports world.
The major sports like NFL, NBA, MLB, NHL, college football, and college basketball will be represented. But FanDuel New York also has comprehensive odds and futures on niche markets as well. Boxing, MMA, golf, tennis, and even sports like cricket and rugby will be listed.
New Yorkers will have the option to bet on the local professional and college teams as well. In total, with the ability to bet on a wide range of markets, there's no shortage of ways to wager and win.
Claiming Your FanDuel New York Pre-Registration Bonus
Let's give a quick breakdown into the process for claiming your FanDuel New York pre-registration bonus. There is no need to make a deposit at this time. Just follow the steps below to get started:
Click here (or on any of the links above or below) to begin the pre-registration process.
Following a redirect to a landing page, input basic identifying information to create your account.
FanDuel New York will deposit $100 in your account to use whenever sports betting launches.
Claim your $100 pre-registration bonus by signing up early with FanDuel New York. Click here to pre-register now.