It's been a week since online sports betting went live, but the latest FanDuel NY promo is only getting better. The popular NY betting app will be keeping its foot on the gas for NFL Wild Card Sunday with a great odds special.
New users who sign up and get the newest FanDuel NY promo will get a bet $5 win $150 bonus that pays in cash for NFL Wild Card Sunday.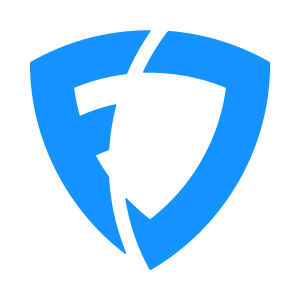 FanDuel Sportsbook
States: NY, LA, AZ, CO, PA, NJ, IA, IN, IL, TN, VA, MI, CT, and WV
GET THE APP
Without belaboring the point, please pay strict attention to the cash pay element of the FanDuel NY Sportsbook offer here. Competitor sportsbooks commonly trumpet the ability of their new customers to make a first bet "risk free" or to have their first deposit "matched." Almost uniformly, the funds those other sportsbooks are talking about are site credits, and in many cases, the site credits have to be played through to be accessed. That's not the case with this FanDuel New York promo. You win, you get cash which can be withdrawn immediately or down the line, however you choose.
Click here to Bet $5, Win $150 if your chosen playoff team posts a moneyline win this NFL Wild Card Weekend with this Fanduel NY promo.
FanDuel NY Promo Puts Wild Card Weekend Odds Boost In Play
Another thing you often see competitor sportsbooks do is tie an attractive odds boost to a specific game, and it's normally a game where neither team is a particularly heavy favorite. A +3000 odds boost on a team that is a -125 favorite is good, but it's almost as likely as not that you'll lose your stake as it is that you'll cash on the promotion. This FanDuel NY promo, however, provides flexibility.
The Kansas City Chiefs are favored by 12.5 points over the Pittsburgh Steelers and are thereby a -720 favorite. New players can convert the Chiefs' odds from -720 to +3000 on a $5 wager. That sort of swing just doesn't come around often enough.
Additionally, it's worth remembering that the new player only has to deposit a lowly $10 into the new account to make the $5 wager at +3000. So this is a low-outlay, possibly high-return deal. With New York having its first ever chance to bet the NFL Playoffs from essentially anywhere, it's difficult to imagine this promotion not being astoundingly popular.
FanDuel NY Promo and Odds Boosts
Fear not, FanDuel NY has numerous other attractive and inventive sportsbook promotions and odds boosts on the slate for this Wild Card Weekend.
Same Game Parlay Bet and Get
Players who wager a minimum of $20 in accrued wagers on same game parlay bets have the opportunity to receive at least $10 bak in site credit, whether the parlay bet wins or loses. To take advantage of this offer, the player's parlay wager must consist of at least three legs and have final odds of +400 or longer. Bettors who wager $200 or more in cumulative qualifying wagers have the chance to see $100 in site credit come back to them via this promotion.
Odds Boosts
Throughout the day, the app will add several odds boosts on each of the three games. Early Sunday, those looking for a big payout could try this Eagles-Bucs boost:
Buccaneers and Eagles each to score 2+ TD and 2+ FGS (boosted from +500 to +600)
How to Sign Up
Ready to get in on the action and just maybe turn $5 into $150? It's easy to get going. New users can sign up and get the latest FanDuel NY promo in just a few minutes.
Click here to sign up with FanDuel NY Sportsbook.
Create your account and provide the information indicated by the required forms.
Deposit at least $10.
BANG — place your first real-money wager of $5 or more on the NFL team of your choice this Wild Card Weekend.
If your promotional wager wins, FanDuel NY Sportsbook will deposit the $150 winnings into your account within 72 hours of the bet settling as a win. From there, you will have the option to withdraw the cash or use those winnings on new wagers.
Click here to Bet $5, Win $150 if your chosen playoff team posts a moneyline win this NFL Wild Card Weekend with this Fanduel NY promo.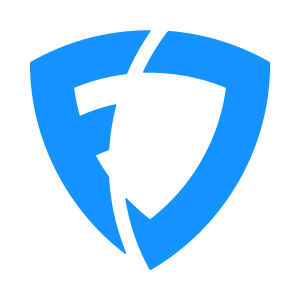 FanDuel Sportsbook
States: NY, LA, AZ, CO, PA, NJ, IA, IN, IL, TN, VA, MI, CT, and WV
GET THE APP