FanDuel Sportsbook is loading up for tonight's Super Bowl 53 rematch between the Patriots and Rams with an awesome Thursday Night Football promo offer.
New users in several states, including Colorado, have the opportunity to grab 25-1 odds on either the Patriots or Rams to win outright. This is a huge game for both teams, and this is an equally huge offer for bettors who have yet to jump into the action at FanDuel.
Get started with FanDuel Sportsbook to hammer 25-1 odds on the Rams or Patriots — or get a $1,000 risk-free first bet– by clicking here.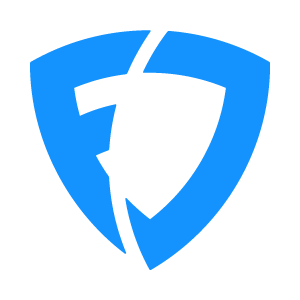 FanDuel Sportsbook
States: AZ, CO, PA, NJ, IA, IN, IL, TN, VA, MI and WV
GET THE APP
FanDuel Sportsbook Has Wild 25-1 Odds on Patriots-Rams Thursday Night Football
The Rams are looking to take another step toward winning the NFC West. The Patriots are looking to continue their late-season surge toward a AFC Wild Card spot. It's high-stakes tonight, and new players at FanDuel Sportsbook stand to cash in big ahead this game.
Between now and kickoff, new players in states such as New Jersey, Pennsylvania, West Virginia, Colorado, Indiana, Illinois, or Tennessee can smash 25-1 odds on either team to win the game. This is the ultimate low-risk, high-reward proposition as a $5 wager returns a $125 profit if your team emerges with a victory.
The offer is in-app only, so while you may download and use FanDuel Sportsbook on a computer or laptop  (do it here), you will ultimately need to download and use the mobile app to grab these special odds.
Qualifying bets must be the first bet after registering and must be a single bet carrying a maximum wager of $5.
You also cannot combine this offer with any other new-user deal that FanDuel Sportsbook may provide, such as the risk-free $1,000 bet. However, players who wish to utilize that offer can instead do so by using any of the same links on this game.
How to get 25-1 Odds on Patriots-Rams Thursday Night Football at FanDuel Sportsbook
Before taking advantage of this incredible deal, there are a few easy steps to follow.
Register and create a FanDuel Sportsbook account, a quick and simple process to complete. Get started by clicking right here.
Make an initial deposit into your sportsbook account using any of the available methods.
The new 25-1 odds will then be located where the original odds were. They will also be the top market you see after signing into the app.
Place your bet on either the Patriots or Rams to win outright.
Sit back, relax, and if the bet hits, you'll be issued your winnings in the form of free bets courtesy of FanDuel Sportsbook.
Register with FanDuel Sportsbook by clicking right here.
Patriots-Rams Thursday Night Football Odds
The 6-6 Patriots are coming off a huge 45-0 win over the Chargers and have won four of their last five games. They'll travel out West to take on an 8-4 Rams team that just beat division-rival Arizona by a 38-28 margin.
Currently, the Rams are -240 at FanDuel Sportsbook, while the Patriots are +198.
Betting $5 (this offer's max bet) on the Rams to win outright with the normal odds would earn you a profit of $2.08. But with this offer, a bettors instead earns $125 in free bets. Betting $5 on the Patriots with the new odds would also earn you $125 in free bets, when originally it would've paid just $9.90.
Get 25-1 odds on either the Patriots or Rams to win outright on Thursday Night Football at FanDuel Sportsbook here.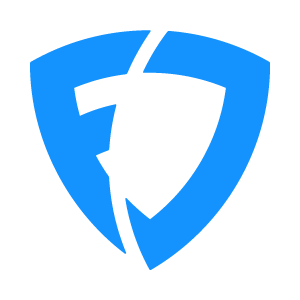 FanDuel Sportsbook
States: AZ, CO, PA, NJ, IA, IN, IL, TN, VA, MI and WV
GET THE APP