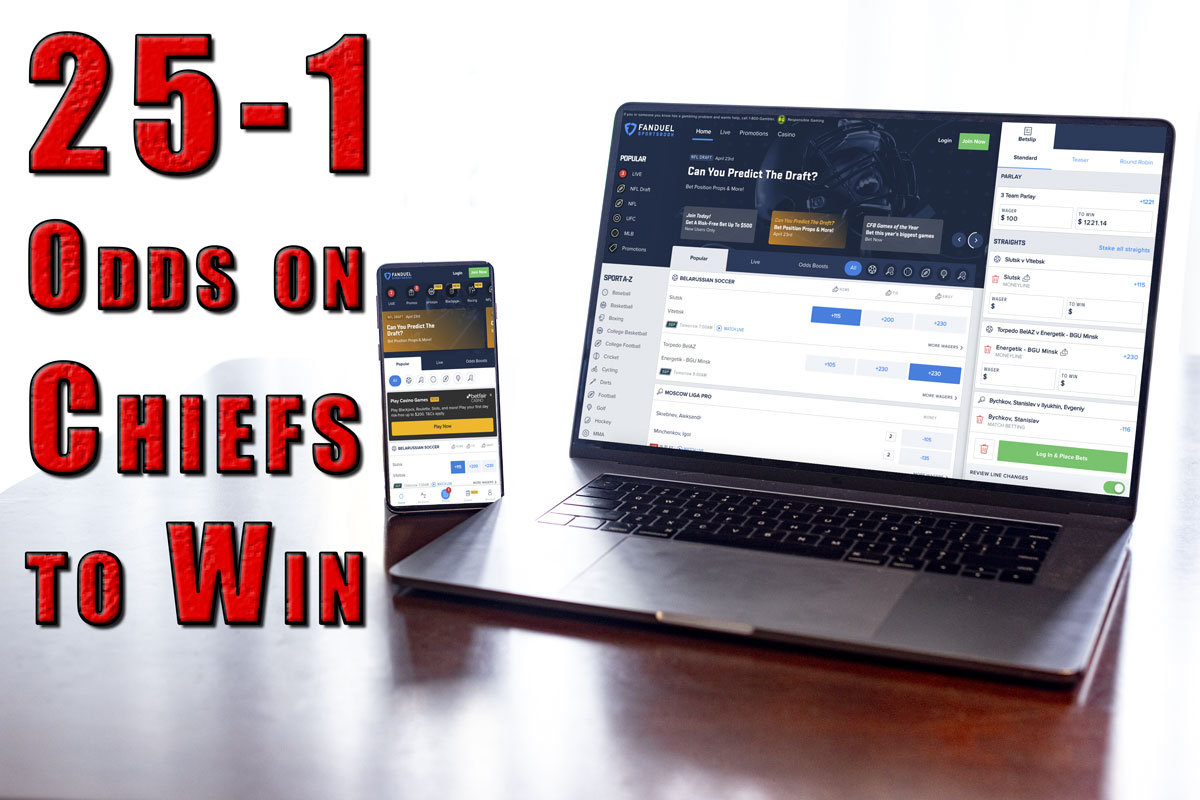 FanDuel Sportsbook has the best NFL Week 6 odds on the best game for bettors in Colorado and other legal sports betting states.
Colorado bettors can grab the Kansas City Chiefs to beat the Buffalo Bills on Monday night at crazy 25-1 odds. Those who bet $5 on Kansas City to win the game outright — not cover the spread — will win $125 if the Chiefs emerge with a victory in this battle of 4-1 teams.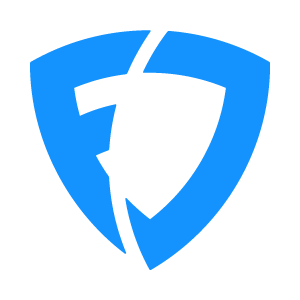 FanDuel Sportsbook
States: CO, PA, NJ, IA, IN, IL, TN, VA, MI and WV
GET THE APP
While there are plenty of reasons to believe the 4.5-point favorite Chiefs will rebound after last week's disappointing setback to the Raiders, the pure value of this aggressive FanDuel Sportsbook offer makes it a must-play for new users.
Get a $1,000 risk-free first bet and bet $5 to win $125 on a Chiefs victory this week by clicking right here.
Bet $5, Win $125 on the Chiefs at FanDuel Sportsbook
This new user promo is about as straightforward as it gets. FanDuel Sportsbook is throwing out the huge -235 moneyline odds on a Chiefs win over the Bills and replacing those odds with a +2500 boost.
This offer is available to players in Colorado, Illinois, New Jersey, Pennsylvania, and Indiana (among a few other states). It allows players to bet $5 on a Chiefs victory and pays out $125 if they get it done.
You can grab this offer by clicking here and depositing at least $10 – though we recommend a larger deposit to receive the full value of the risk-free first bet. Then, simply jump into the Chiefs-Bills odds in the FanDuel app. You will notice the standard markets price will be replaced with the bonus 25-1 odds special.
Lock in the special and root home the Chiefs to move to 5-1 on Monday evening in Buffalo.
Though this special applies to the first of two Monday night games, it is available now. The risk-free bet can be used on any betting market on the board. Therefore, you can grab this bonus ahead of Monday night.
NFL Week 6 FanDuel Sportsbook Promo
Should you feel pretty good about the Chiefs beating the Bills on Monday night?  Despite the fact that they travel to Buffalo to take on one of the AFC's best teams through five weeks, you probably should.
After all, the Chiefs had their 13-game winning streak snapped last week by the Raiders. Kansas City hasn't lost back-to-back games in over a year. In fact, the Chiefs haven't lost consecutive games since Weeks 5 and 6 of the 2019 NFL regular season.
It's hard to imagine Kansas City's electrifying offense, one averaging 29.8 points per game, will be slowed by a Bills defense that was shredded by the Titans on Tuesday night in Nashville.
Certainly, the Bills are one of the conference's best teams. However, the Chiefs' big-game experience and big-play firepower are more than enough to justify Kansas City as a fairly sizable betting favorite at FanDuel Sportsbook.
Those reasons aside, the absurd odds offered by FanDuel on the Chiefs to win (and the $1,000 risk-free first bet) is more than enough reason to roll with this promo.
At -235 moneyline odds, a bettor backing the Chiefs to win would have to lay nearly $300 to win $125, but with this FanDuel offer, they only have to risk $5 to do so. Essentially, bettors save nearly $300 in total risk to walk away with a significant payout.
Get a $1,000 risk-free first bet and bet $5 to win $125 on a Chiefs win this week by clicking right here.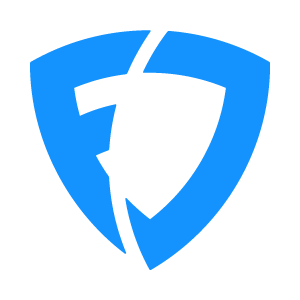 FanDuel Sportsbook
States: CO, PA, NJ, IA, IN, IL, TN, VA, MI and WV
GET THE APP