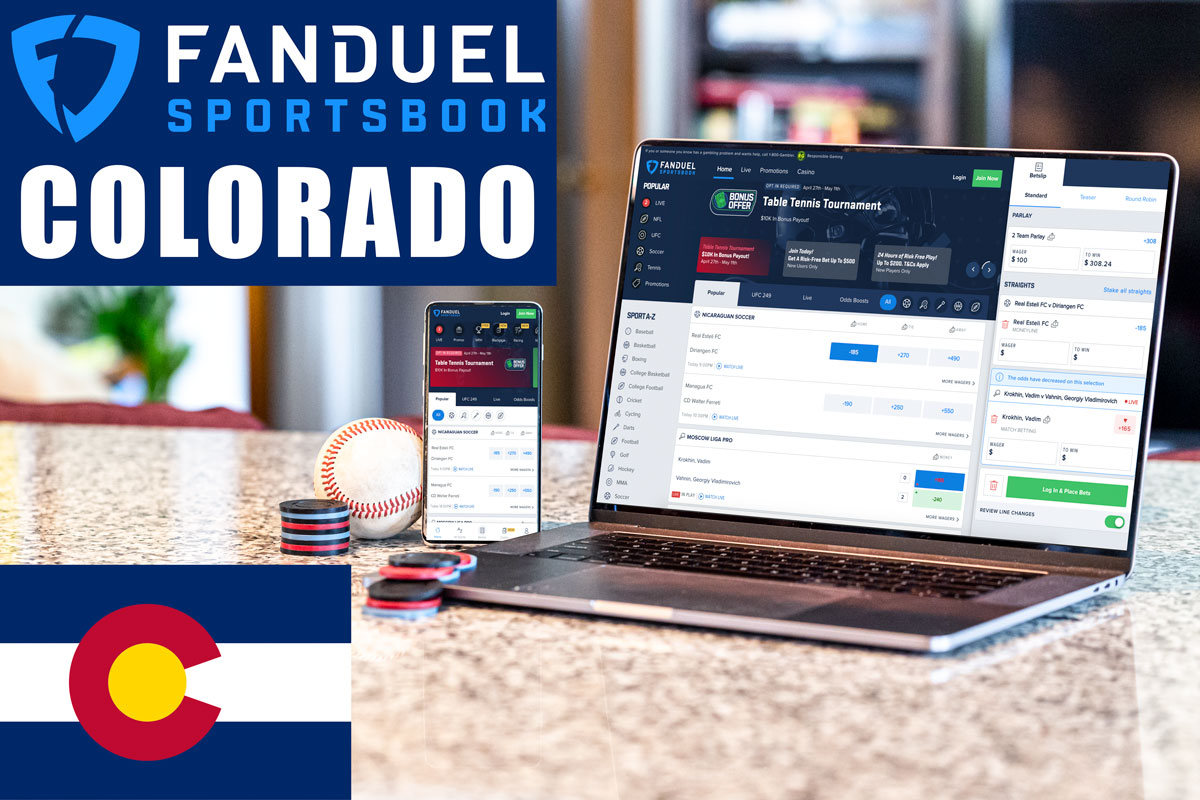 FanDuel Sportsbook has you covered for the return of sports. Bettors in states where FanDuel Sportsbook is live and legal (states such as Colorado), can take advantage of multiple risk-free bet offers as Major League Baseball ushers in the widespread return of sports.
In addition to FanDuel's typical $500 risk-free first bet offer, the leading sportsbook is giving all players a day of risk-free betting between now and August 2nd.
Click here to a get a $500 risk-free first bet AND an additional day of risk-free wagers at FanDuel Sportsbook.
Baseball, basketball, and hockey resume action in the coming days. FanDuel Sportsbook is ready for it, and given these aggressive offers, there may not be a better time to get in on all of the action.
Risk-Free For All At FanDuel Sportsbook
At the risk of sounding too bullish on this latest offer from FanDuel Sportsbook, it's currently easier than ever to win some cash as sports return. Well, it's hard to lose, at the very least.
As always, new users are eligible for a $500 risk-free bet. The new offer here, however, goes to both new and current players. Bettors stand to receive $100 in risk-free bets through August 2nd.
Here's how to take advantage of it:
Get started with FanDuel Sportsbook by clicking here.
After making your initial deposit, you're on the clock. Your day of risk-free wagering begins.
Pretty straightforward stuff.
A total of up to $100 will be refunded for total net losses during this period. In other words, if a bettor loses anywhere between $1 to $100 on bets placed through 3 AM ET the following day, FanDuel Sportsbook will reimburse the losses. Bettors who lose more than $100 will still receive the $100 max refund in return.
Of course, it's also entirely possible that bettors won't need the refund. In that event, congrats on a successful day of betting.
It's important to note that all bets must be placed and settled by 3 AM the following day in order to qualify. This offer, which doesn't require users to opt-in, automatically activates and is limited to one day of betting per user.
This promo, which pays out between 24-48 hours of settled bets, is available in Colorado, New Jersey, Pennsylvania, and Indiana, among other states.
Seventh Inning Stretch Insurance At FanDuel Sportsbook
A busy sports slate sets the table for several other intriguing promos at FanDuel Sportsbook. With baseball kicking off its season, be sure to take advantage of Seventh Inning Stretch Insurance.
Those who place a pregame moneyline bet on a team that is leading at the seventh inning stretch but goes on to lose the game will be refunded up to $50. That's one way to take the sting out of a bad beat.
Obviously, this special is a good deal when betting teams with suspect bullpens.
World Series Offer
FanDuel Sportsbook also offers a MLB World Series Win Bonus. Those who wager at least $50 on any squad to win the 2020 World Series can cash a $5 bonus for each game that team wins over its first 10 contests.
For instance, say you lock in the Rockies at +16000, or, if you're looking for the favorite, the Dodgers at +380. For each game those teams win over the first 10, grab an extra $5. If a team goes 7-3, that's $35 in bonus cash–which could potentially cover more than half the initial bet.
Click here to a get a $500 risk-free first bet AND an additional day of risk-free wagers at FanDuel Sportsbook.