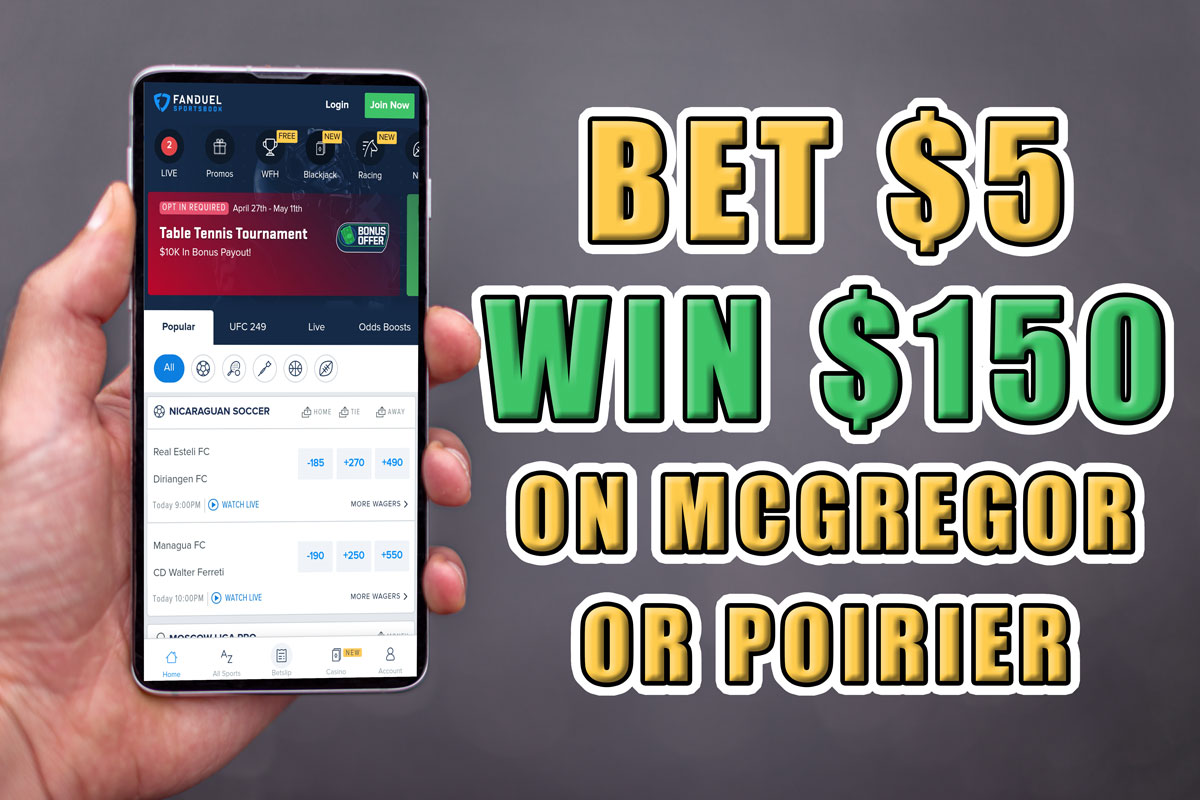 UFC fans didn't have to wait long for the third installment of the McGregor-Poirier trilogy and FanDuel Sportsbook is going with an insane promotion for this much-anticipated fight.
New users who sign up with FanDuel Sportsbook, make an initial deposit, and download the app can get 30-1 odds on Conor McGregor or Dustin Poirier to win at UFC 264. Bet $5 to win $150 with these enhanced odds.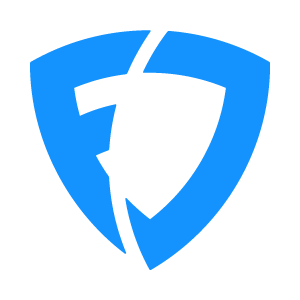 FanDuel Sportsbook
States: NY, AZ, CO, PA, NJ, IA, IN, IL, TN, VA, MI and WV
GET THE APP
There is nothing complicated about a fight. It's two guys stepping into the octagon with the goal of beating the other one up. McGregor and Poirier are very familiar with one another and there will be no love lost after this one.
McGregor and Poirier are close to even odds, which means either fighter is getting a significant boost in value with this promo from FanDuel Sportsbook.
Click here to sign up with FanDuel Sportsbook and download the app to get 30-1 enhanced odds on either fighter to win at UFC 264.
FanDuel Sportsbook UFC 264 Promo
Sports betting can be complicated at times. Betting on spreads, totals, and a million different props can be overwhelming, but with boosted +3000 odds, this is about as simple as things get.
With this FanDuel Sportsbook promo, new users can get incredible odds on whichever fighter they want. With such an even matchup going into UFC 264, both McGregor and Poirier are seeing massive boosts in value.
A $5 bet would normally pay out a profit of $5 for either fighter. New players can make that same wager for the chance to win $150 on McGregor or Poirier.
Claiming This FanDuel Sportsbook Promo
It doesn't take an expert to sign up with FanDuel Sportsbook and cash in on these enhanced odds. All you need to do is follow a few simple steps to get started:
Create an account using any of the available links on the page.
Make a deposit of $5 or more.
Download the FanDuel Sportsbook app (offer only applicable via the app).
Place a $5 wager on either fighter at 30-1 enhanced odds.
This offer is available on the Colorado sports betting market as well as in states such as PA, NJ, IA, IN, IL, VA, MI, TN and more.
McGregor-Poirier History
Conor McGregor and Dustin Poirier have one of the great rivalries in the UFC. They each have a win over the other under their belts. They are both in the conversation in the lightweight division. And oh yeah, they have a genuine dislike for one another. This fight has all the makings of an instant classic.
😳 😱 🤯

What was your reaction to that last meeting between Dustin Poirier and Conor McGregor?! pic.twitter.com/vUFZ6J9qrx

— UFC Europe (@UFCEurope) July 1, 2021
McGregor handled Poirier without breaking a sweat in their first match. He secured the knockout within minutes of the first bell. But then again, that was in 2014 when both fighters were much younger.
Poirier bounced back to even things up with a second-round KO in January of 2021. This third fight between McGregor and Poirier will likely be the final installment of this epic rivalry.
Don't miss out on the opportunity to cash in big on this fight with FanDuel Sportsbook. There are no better odds on either fighter anywhere else.
Click here to sign up with FanDuel Sportsbook and download the app to get 30-1 enhanced odds on either fighter to win at UFC 264.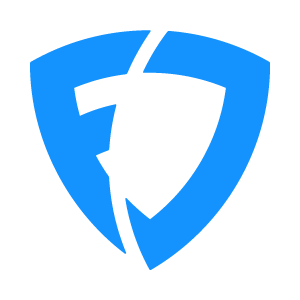 FanDuel Sportsbook
States: NY, AZ, CO, PA, NJ, IA, IN, IL, TN, VA, MI and WV
GET THE APP