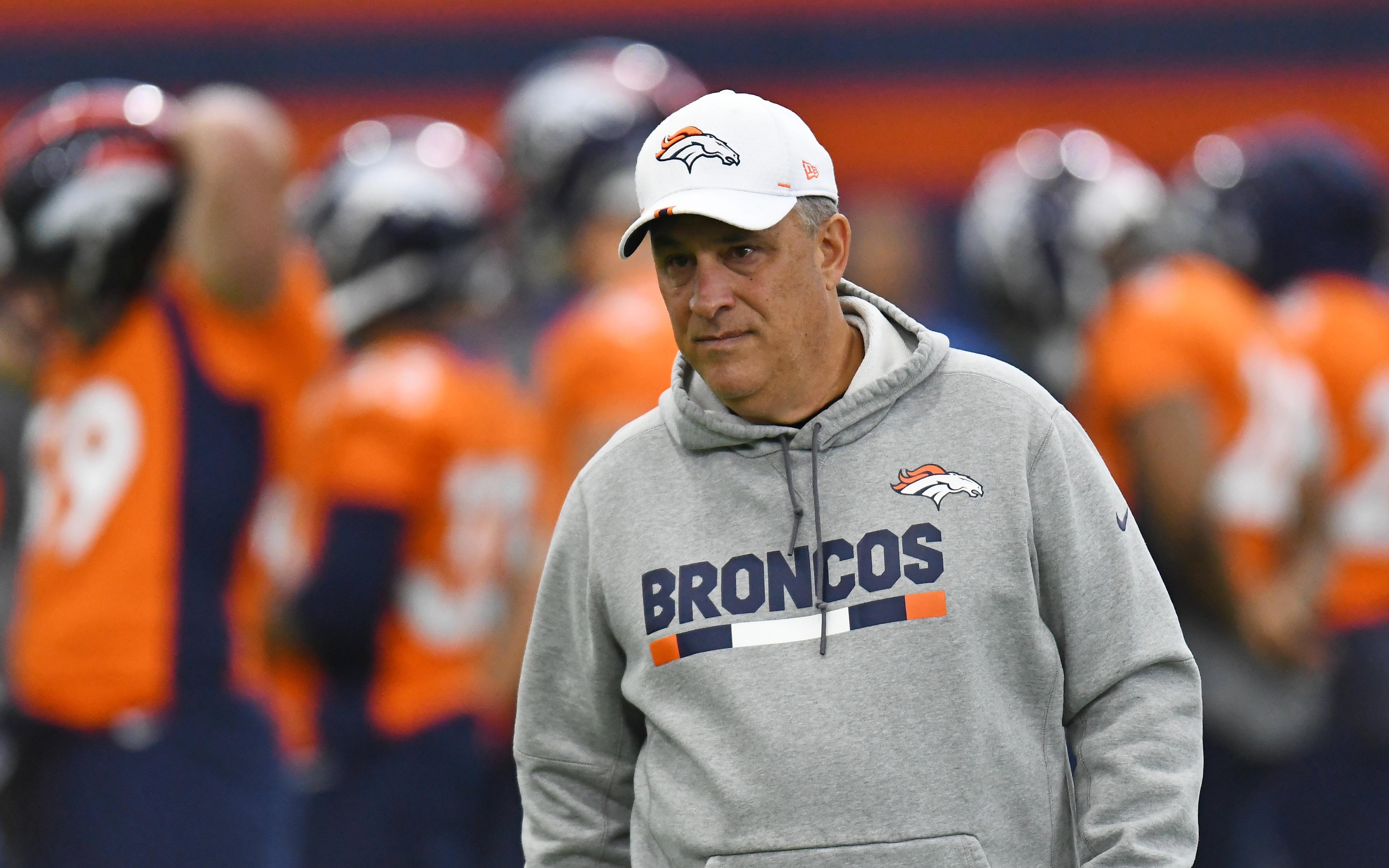 Denver Broncos training camp this season will showcase plenty of new faces, including new head coach Vic Fangio. Fangio comes in as not just the new Broncos head coach, but as a first-time head coach. Fangio joined Ronnie Kohrt this morning on Mile High Sports AM 1340 | FM 104.7 to discuss his transition into being a head coach.
Fangio brings a wealth of defensive experience to this Broncos team, having spent the past seven seasons as an NFL defensive coordinator. He inherits one of the best defensive players in the game, Von Miller, but still expects to see improvement from him and the rest of the team.
"Even starting with — many view as the best player in Von Miller — I think we can help Von become a better player." The other Denver player to get named by Fangio was second-year corner Isaac Yiadom. "He's a guy that we need to develop, hopefully he can become a part of this defense and get out there and play for us," Fangio said.
On the offensive side of the ball, Fangio displayed a high level of trust in his staff. "I have a lot of trust in, besides Rich [Scangarello], the entire offensive staff. We've been able to put together, I think, a really good staff," Fangio commented. "We have a lot of guys who have a lot of NFL experience, and I think they've done a great job of gelling together and I think we'll put a good offensive product out on the field."
"It was earned," Fangio said in regard to the perception of the national media. "The Broncos haven't been very good the last three years. We're going to have to go out show improvement, show a better record, and then the perception will change." The Broncos have had a losing record in each of the last two seasons, marking the first time that has happened since the 1974 and 1975 seasons.
You can listen to the full interview with Vic Fangio here, including what he had to say on the fan interaction at NFL training camps, or listen to the podcast below.
Catch Ronnie K on the Ronnie K Show every weekday morning from 7a-8a on Mile High Sports FM 104.7 | AM1340 or stream live any time for the best local coverage of Colorado sports from Denver's biggest sports talk lineup. Download the all-new free Mile High Sports Radio mobile app for Apple or Android.