Help us Colorado State, you're our only hope.
Are you a March Madness fan? If you live in Colorado, prepare to be disappointed. It looks like most of the state's universities will not get an invitation to the dance. The one exception, the one ray of light in a dim future, is the CSU Rams.
Though they have played decent for stretches, Colorado Buffaloes have struggled too much in-conference to merit much consideration. The Air Force Falcons and Northern Colorado Bears are both plain awful.
Sure, the Denver Pioneers could conceivably get a bid. They play in a weak conference and are only two games back. That being said, they would have to win their conference tournament – something they've never done.
Enter the Rams.
Currently tied atop the Mountain West standings with a conference record of 10-4, CSU has the easiest path to the NCAA Tournament of all the Colorado schools. The "Magnificent Seven" have held together against the odds, and could very well be the Mountain West regular season champs, putting them in a good position for the conference tournament. Still, the path is far from easy.
CSU still has a matchup remaining with Nevada, with whom they are tied atop the Mountain West (along with Boise State). In their immediate future however, they will have a game that is even more heavily anticipated.
It is a game that has undoubtedly been circled on their calendar since Jan. 14. A rematch against New Mexico.
In the last go 'round, a physical, testy game turned into an altercation between Emmanuel Omogbo and New Mexico assistant coach Terrence Rencher. Now, CSU is headed down to "The Pit" for a rematch.
Things very well could get testy in Tuesday's contest. It would behoove the Rams to keep their cool.
Revenge is a dish best served cold. CSU needs to swallow their pride and do their best Fonzie impression.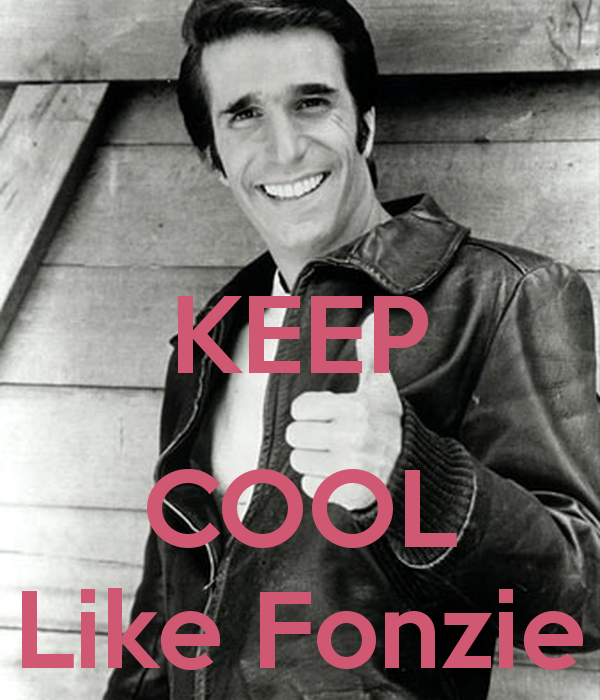 You may be asking yourself why? The Rams have been able to grind it out all season. They have faced far more than their share of adversity, only to keep fighting. Why not fight now?
For the Rams, the fight now needs to be within the confines of the game. Attack the rim, not the Lobos players and/or assistants (or fans). Any extracurricular activity will play right into the Lobos' hands, and could lead to a loss. The Pit is one of the toughest places in college basketball to win; the Rams don't need to make it any tougher on themselves.
Another ramification of the Rams loosing their cool on Tuesday could be supplemental discipline. Could you imagine them making a run without Omogbo? Me either. In truth, they simply do not have enough bodies to lose anyone.
As such, CSU must follow the template set forth by Coach Larry Eustachy. Following an investigation during the 2013-14 season, he almost lost his job because of his temper. Now, having re-emerged as a kinder, gentler coach, he has a chance to capture his first Mountain West title during his tenure in Fort Collins.
The best revenge would come in the form of confetti, in punching their ticket to the dance. The next step in that process is beating the Lobos, not with their fists, but on the scoreboard.