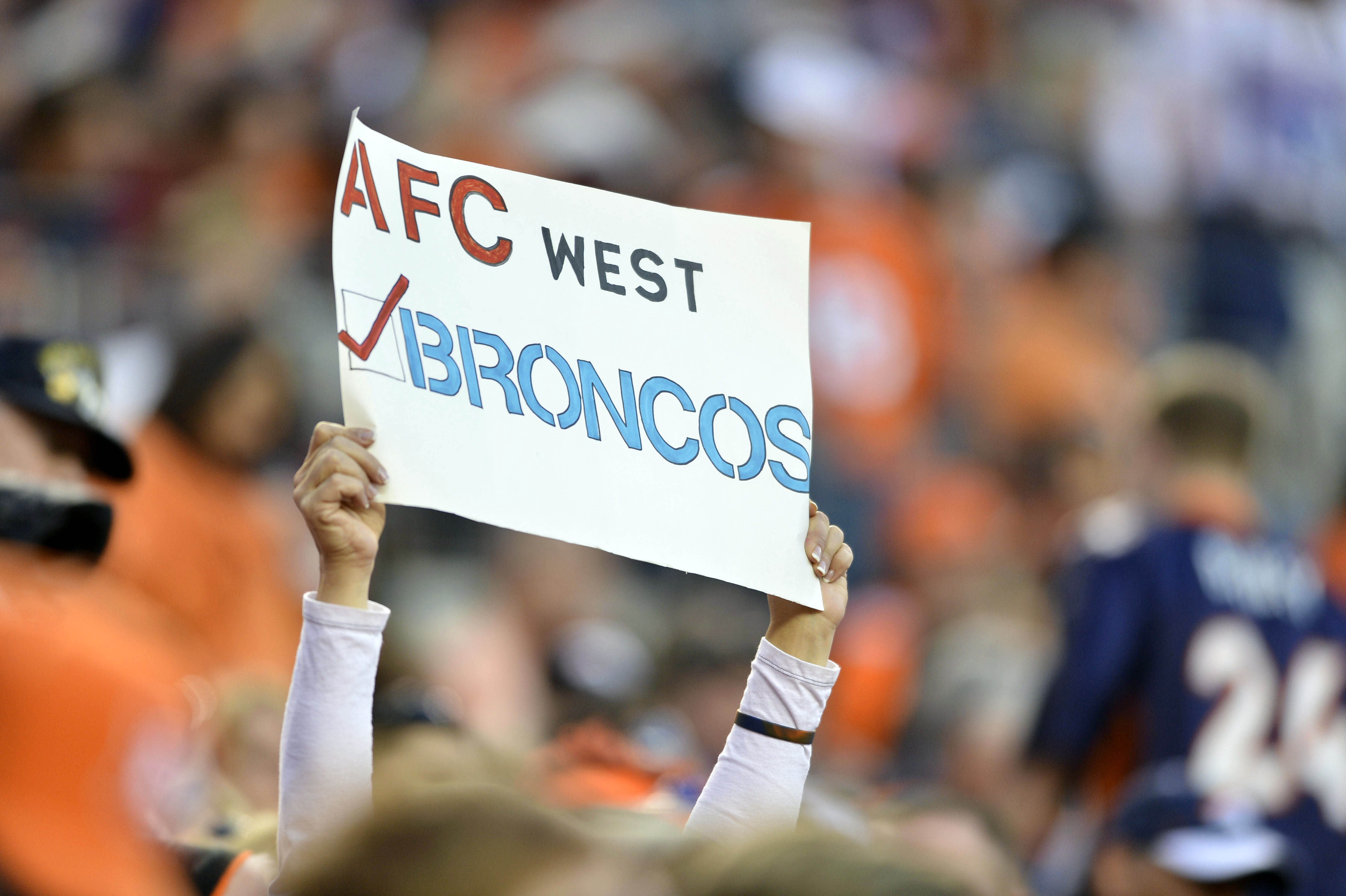 As we all know by now, the Denver Broncos season has officially come to an end. They will miss the playoffs for the first time since 2010. But the AFC West race did come down to the final week and the Broncos played a key role.
The Raiders came into to Denver with a simple scenario: win the game and win the AFC West, while securing the number two seed and a first round bye in the AFC Playoffs. They also came into the game without their best player and starting quarterback in Derek Carr, who had season-ending surgery after breaking his fibula in the Raiders' week 16 game.
After serving as the backup all season, Matt McGloin was inserted in the starting role, tasked with trying to fill the big shoes of Carr. McGloin however, was injured in the final regular season game and did not return; so it was up to rookie QB Connor Cook to fill those shoes.
Denver came into the game with nothing to play for, except the opportunity to play spoiler against an old foe. It was also an opportunity to send head coach Gary Kubiak out on a high note, as the rumor surfaced Sunday morning that Kubiak was going to retire after the contest. That is exactly what he did, Kubiak resigned on Monday. Key word there is resigned not retired.
We now have an offseason to speculate and another offseason to see John Elway work his magic.
The report coming into the Broncos and Raiders game was that Trevor Siemian and Paxton Lynch would both get playing time. That was also before the report of Kubiak walking away surfaced. I learned a lot about how Gary Kubiak feels about Paxton Lynch, up 24-0 and with the Raiders playing their third string QB, Kubiak stayed with Siemian in a meaningless game.
He knew he was walking away and he wanted to win on his way out. He was not going to jeopardize that with a QB that is not ready to play NFL football. Denver looked like a different team on Sunday, but, to be fair, the Raiders looked like a team that knows their chances of competing went down with Derek Carr.
Denver was able to run the ball, which set things up in the passing game for Trevor Siemian. While he did not have a groundbreaking game, he did finish with over 200 yards passing and two touchdowns. The key however, was the running game, as it always has been. The lack of running game hurt this team a lot this season. Lack of running game, not great QB play and an awful offensive line is not a great recipe for success.
Denver finishes the year at 9-7, but now may need an entire coaching staff. That staff has to decide if they are Team Siemian or Team Lynch, then figure out how to fix that o-line!
The Chiefs ended their season in San Diego needing to win their game, and have the Broncos help them out with a win in Denver, to claim the AFC West and number two seed in the conference.
That is exactly what happened. In San Diego, the Chiefs won by a final of 37-27, in a contest that was all but over after a 17-point second quarter. The Chargers also have a fair share of questions with their team. Who will be their head coach? They fired Mike McCoy on Monday. Where will they play? The rumor is they could join the Rams in Los Angeles.
As for the Chiefs, they know hold the number two seed and will have a first round bye. The Chiefs are going to be a dangerous team in the playoffs, firing on all cylinders right now and giving Andy Reid an extra week to prepare his team is basically a performance enhancer.
Unfortunately, the AFC West title will not come to Denver for the first time since 2011; but the division was considered the best in all of the NFL for a handful of weeks this season. Denver's offense could not do their part to keep up with the All-Pro defense; but if John Elway can find a way to quickly improve that offensive line, and either Lynch or Siemian can take the next step, this team should be right back to competing for the AFC West title as soon as next season.