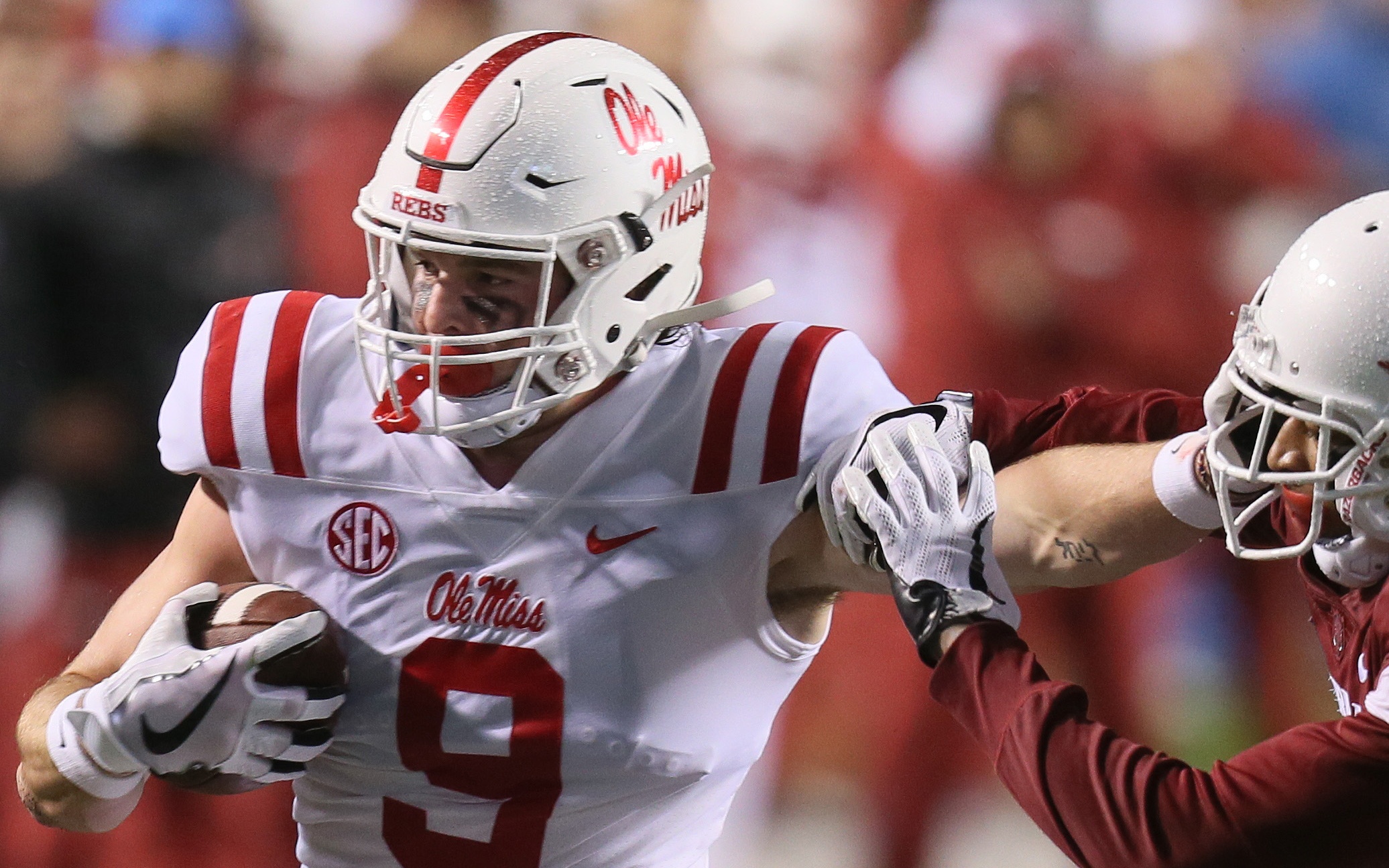 There are so many different directions the Broncos could go with the tenth pick. They could take a quarterback like Drew Lock or Dwayne Haskins, they could take a linebacker like Devin White or Devin Bush, or they could even go for a generational talent at another position like Ed Oliver, or T.J. Hockenson.
With the draft almost here, let's take one more shot at predicting how it will go for the Broncos.
Round 1: 10th pick overall.
Devin Bush, LB, Michigan: The Broncos could go so many directions with this pick, so why Devin Bush?
None of the other options will be there at pick number ten.
If Drew Lock makes it to the tenth pick, there's a strong chance the Broncos take him, but with plenty of teams in the top ten looking to trade down, and even more in need of a quarterback, neither Lock or Haskins makes it to Denver. Meanwhile, Devin White is a near lock to go somewhere between the Oakland's fourth pick overall and the Giants' sixth pick, and Ed Oliver and T.J. Hockenson should fall in that range between picks seven and nine.
Don't fret though, just because Bush is the only one on the board doesn't mean he's some bum. Devin Bush is still a top ten player in this draft class and an incredibly gifted linebacker. While Devin White has a higher ceiling due to his athletic potential, Devin Bush has the much higher floor and is the more pro-ready player due to his incredible instincts. In fact, his instincts are so good that some media scouts, like The Athletic's Dane Brugler, have Bush ranked ahead of White.
Given Vic Fangio's expertise at coaching linebackers, Bush could be the centerpiece of the Broncos' defense for the next decade.
Round 2: 41st pick overall.
Dawson Knox, TE, Ole Miss: After addressing the linebacker position in the first round, the Broncos can go one of two ways in the second.
The Broncos can grab what's left of the high-end interior lineman to shore up that hole, or they can grab a guy like Irv Smith Jr. or Dawson Knox and finally fill the hole left by Julius Thomas' departure.
Here the Broncos opt to do the latter, as John Elway has placed a premium on fixing the tight end position in the draft this year. While the tight end class is deep, to get a potential star the Broncos will have to target one early.
As Rich Kurtzman wrote about, Knox certainly has that star potential. He's an excellent athlete and pass-catcher, and he's an above average blocker with plenty of room for improvement. The only red flag around Knox is his production. During his time at Ole Miss, Knox only caught 39 passes and never scored a touchdown. However, that has more to do with scheme and being surrounded by first-round wide receivers like A.J. Brown and D.K. Metcalf, than Knox's ability.
Round 3: 71st pick overall.
J.J. Arcega-Whiteside, WR, Stanford: The Broncos choose to continue to improve their passing game with J.J. Arcega-Whiteside who fits their offense perfectly. With Phillip Lindsay and Royce Freeman in the backfield, and their talented defense, the Broncos are looking to be a run-heavy team who uses play action to open up the deep passing game.
Arcega-Whiteside is the ideal receiver for that kind of offense, as he has the speed to beat corners deep and incredible jump ball skills. When watching him it quickly becomes evident that he's the son of two basketball players.
With a high football IQ and talent as a route runner, Arcega-Whiteside could start immediately for the Broncos, allowing Emmanuel Sanders to play in the slot as he ages.
Round 4: 125th pick overall.
Jarrett Stidham, QB, Auburn: After not addressing the quarterback position in the first round, John Elway decides to get his potential quarterback of the future here.
The Broncos could go with either Tyree Jackson or Jarrett Stidham later in the draft as the upside with both is astronomical. Jackson will likely cost a little more and the Broncos didn't meet with him in the run-up to draft, while they met with Stidham, so he's the pick here.
Heading into the 2018 season, Stidham was viewed as the clear-cut top quarterback in the class. Unfortunately though, due to a poor offensive line and a bad scheme fit at Auburn, 2018 was the worst season of his college career plunging him to the fourth round.
Stidham could use some time on the bench behind Joe Flacco to rebuild his confidence but could easily return to the level of play that made him a first-round hopeful in 2017.
Round 5: 148th pick overall.
Gerald Willis III, DT, Miami: After losing Domata Peko, the Broncos defense could use some help in the trenches, so they swing for the fences here with Gerald Willis.
Willis was one of the most productive defensive linemen in the nation last season and he has the talent to go much higher in the draft, but off-the-field issues will cause him to fall come the draft. After starting his college career with the Florida Gators, Willis was dismissed following multiple incidents.
After transferring to Miami, Willis took a leave of absence to deal with personal issues but returned in 2018 a new man. If the changes Willis made are for good, getting him here could be one of the steals of the draft for Denver.
Round 5: 156th pick overall.
Nate Davis, G, Charlotte: The Broncos add one of the most physical and powerful players in the entire class with Nate Davis to fill one of their most pressing needs.
Denver needs help along the interior of the offensive line, but it will be incredibly hard to find a day one starter in the fifth round. Davis' incredible upside makes him the pick here.
He's a little under the ideal size for a guard, but he makes up for it with sheer power, grittiness, and footwork. Davis excels in the run game but has room to improve in the passing game before he's ready to start. In a year or two, he could be the perfect replacement to Ronald Leary.
Round 6: 182nd pick overall.
Shareef Miller, Edge Rusher, Penn State: One of the greatest strengths the Broncos have had on defense is a strong stable of edge rushers. However, after losing Shaquil Barrett and Shane Ray to free agency, that isn't the case anymore. Denver could begin to add that depth back to the edge by selecting Shareef Miller out of Penn State.
Miller has phenomenal character and plenty of room for development. He's is a strong athlete who has both great burst and power off the line of scrimmage, but needs to refine his hands and some of his technique when rushing. Who better to learn from than Von Miller and Bradley Chubb?
Round 7: 237th pick overall.
James Williams, RB, Washington State: Over the first 14 games of the 2018 season, the Broncos' averaged 21.9 points per game, following Phillip Lindsay's injury, that number plummeted to just 11.5.
Given Lindsay's small frame, injuries could be a problem moving forward, and James Williams could be the perfect fill-in for when that happens so Denver's offense doesn't have to skip a beat.
Also, considering Devontae Booker's lack of production, Williams could quickly replace him in the offense as the third down back. Williams is one of the best pass-catching running backs in the entire draft and could make an instant impact on the offense.