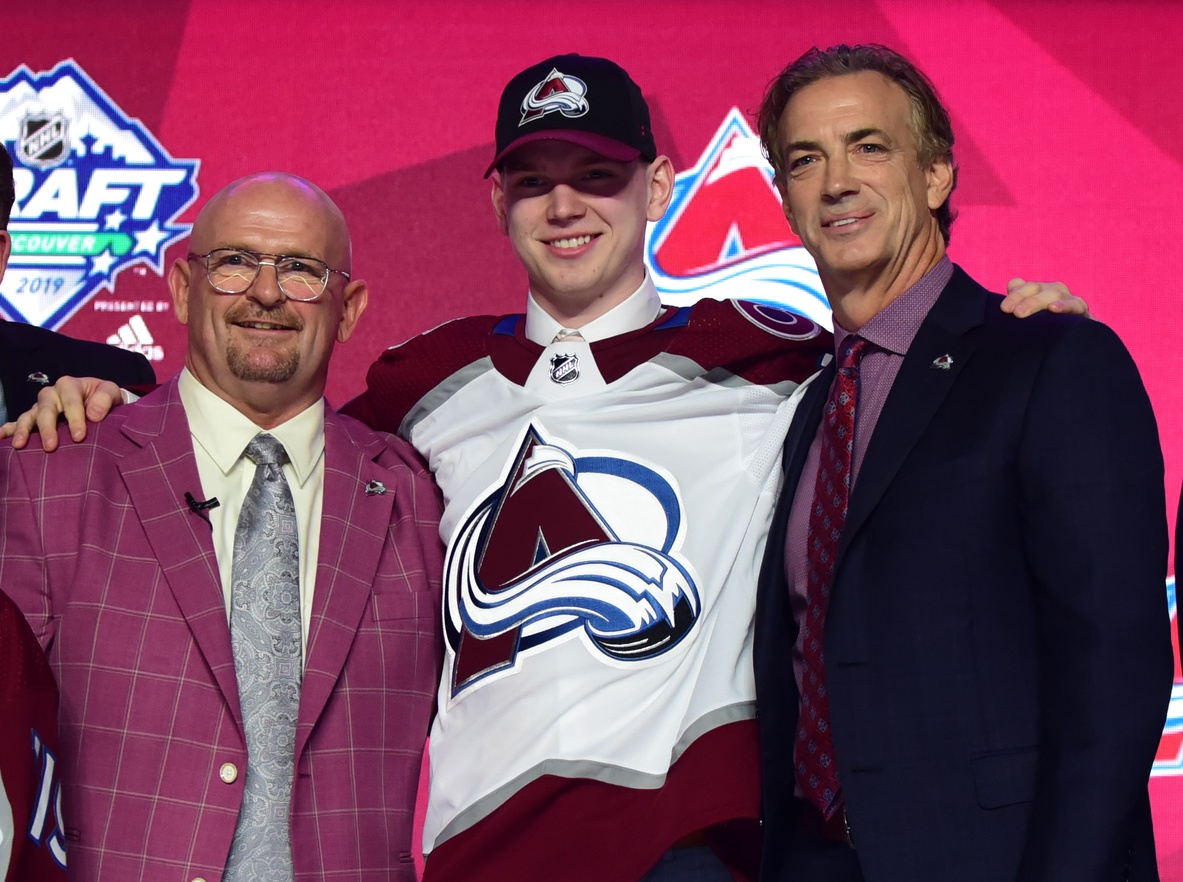 The Avalanche have bolstered their young roster at the first round of the 2019 NHL Entry Draft. With the fourth overall pick, they selected defenseman Bowen Byram before selected centerman Alex Newhook twelve picks later.
Byram, 18, was the final piece, albeit a vital one, of the three-team blockbuster deal that sent Matt Duchene to the Ottawa Senators and Kyle Turris to the Nashville Predators 21 months ago.
The first blueliner selected in the draft, Byram recorded 26 goals and 71 points with the Vancouver Giants of the WHL. He was the third-highest scoring defenseman in the regular season before leading the entire league in playoff scoring with 26 points.
Newhook, selected with Colorado's own 16th overall pick, dominated the BCHL for the Victoria Grizzlies. He led the league with 64 assists and 102 points, both of which were 18 better than the next leading scorer. In the playoffs, Newhook continued to dominate, adding a league-best 24 points in 15 games.
The 18-year-old Canadian from St. John's Newfoundland is committed to Boston College next season, where he will join fellow first-rounders Matthew Boldy (12th, Minnesota) and Spencer Knight (13th, Florida).
Colorado is slated to pick six more times, including three picks in the next two rounds.