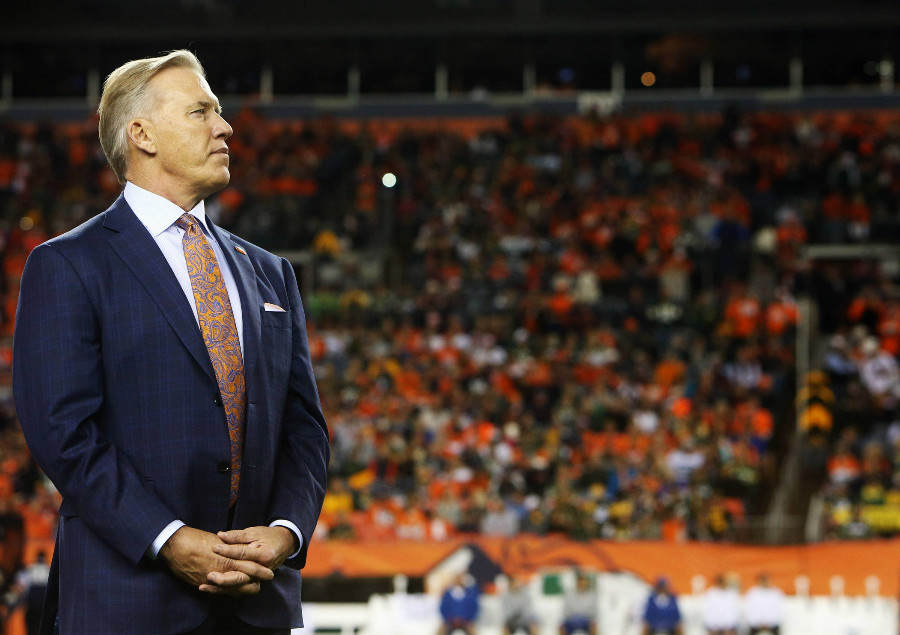 Free agency is often viewed as a Bandaid, a short-term fix. Most well-run franchises choose, instead, to build through the draft, where they can craft their roster from the ground up on cheap, flexible contracts. It's the poorly managed, desperate organizations who live by the go-big-or-go-home strategy, which leads them to signing big-name free agents often coming off their best years.
Even when you look at the free agents that perennial contenders like the Patriots, Seahawks, Packers and Steelers do sign, they're often buy-low, high-ceiling guys who end up over performing their contracts; rarely do you see Bill Belichick or Ted Thompson chase a top-ranked assassin in the first few days of free agency.
John Elway, though … well, he does things a little differently.
In fact, Elway has continuously built and rebuilt this Denver Broncos franchise through free agency, and he's been immensely successful. In the span of five years, Elway's Broncos have been to two Super Bowls, they've run out the best offense in NFL history and they've followed that up with one of the greatest defensive runs the game has ever seen.
A vast majority of the credit goes to the free agents Elway has brought into Denver. In fact, 11 of the Broncos' 22 starters in the Super Bowl were free agents signed by John Elway over the last five years.
Now, why is Elway so good at luring free agents? And why does he seem so adept at finding the right guys at the right prices? Well, that's a discussion for another day. For now, let's just take a look back at Elway's five best signings of the last five years: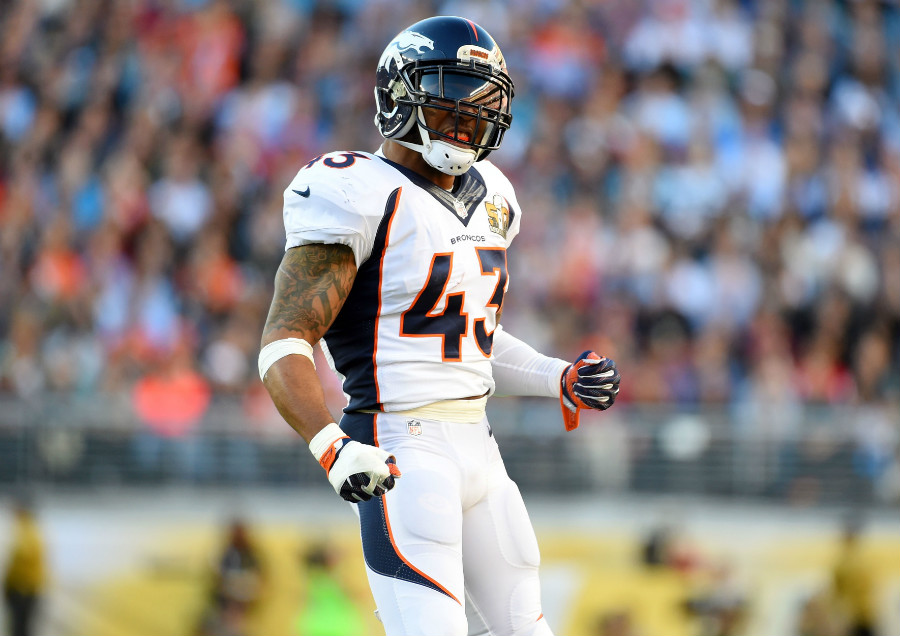 Age At Signing: 27          Contract: 4 years / $22.5 million ($14 million guaranteed)
Best Season Before Denver: 112 total tackles; 1.5 sacks; 2 interceptions; 7 passes defended; 2 return touchdowns (2013, Browns)
Best Season In Denver: 76 total tackles; 2 sacks; 2 interceptions; 8 passes defended (2014)
What he's done: When John Elway made the decision to rebuild his defense, one of the first guys on his to-do list was T.J. Ward, a hard-hitting safety coming off a Pro Bowl season with the Cleveland Browns. Ward had made a name for himself by blowing out Rob Gronkowski's knee, but he was much more than a one-hit-wonder; he was a beast, and Denver has come to see that over the last two years.
And still, Elway was able to get Ward at just $5.625 million a year. At the time, that made Ward the 17th highest-paid safety in the NFL, and next season, he'll clock in at 16.
For what Ward has given the Broncos over the last two years, both on the field and in the locker room, that's a heck of a deal.