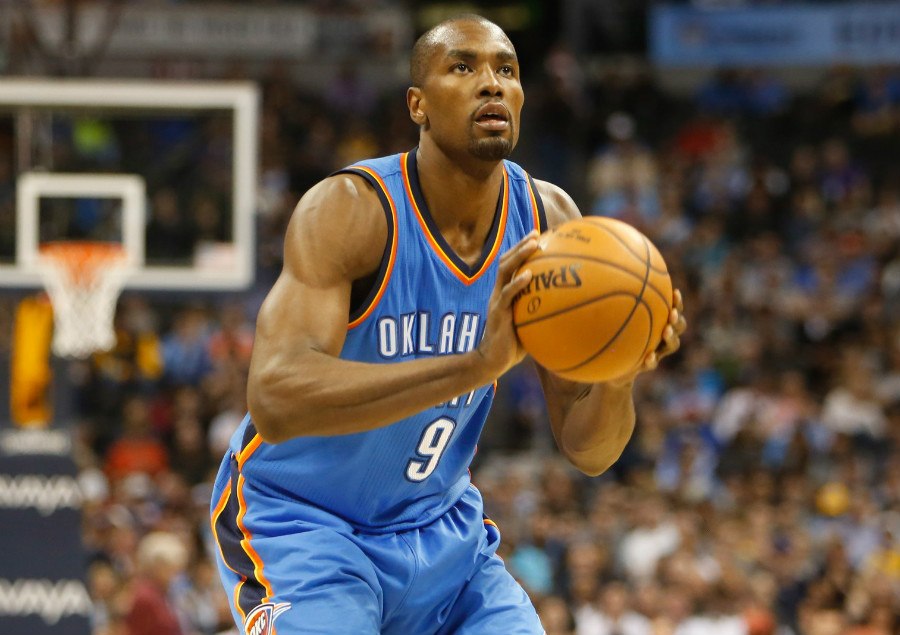 The Denver Nuggets are in a great place. They've got a roster full of young, improving players whose upside could get this team back into contention on their own. They've got a coach who, in one season, has turned the locker room from a toxic wasteland into one of the most tight-knit groups in the league. And they've got five selections in this week's draft, including three first round picks.
If they keep up the status quo, draft wisely and develop their players, Denver could easily become one of the brightest young teams in the association. Unfortunately, that's probably not enough for most Nuggets fans — the same goes for management.
The Nuggets are coming off a season in which they ranked dead last in attendance and missed the postseason for the third consecutive year. To any organization, no matter how well the "rebuilding process" appears to be going, that hurts.
With all the assets lying about, from young studs to high-potential draft picks, general manager Tim Connelly is in a unique position to make a power move on Thursday and trade for a star — of which there are plenty available or semi-available. And if there's enough pressure, whether it be internal or external, to win now, that may be exactly what they end up doing.
This piece isn't necessarily in acknowledgement that the Nuggets should trade for an All Star, but if they were to, here are five you should have your eyes on:
AGE: 25     SIZE: 6-foot-11, 270 pounds
LAST YEAR'S STATS: 26.9 points; 11.5 rebounds; 3.3 assists; 1.4 blocks
REMAINING CONTRACT: 2 years,  $35 million ($17.5 million/year average)
The Denver Nuggets and DeMarcus Cousins have been linked in trade rumors ever since the day Michael Malone signed on as the franchise's new head coach.
You know the story: No coach has ever been able to relate to Cousins in the NBA except for Malone, and if anybody is going to get the best out of him, it's going to be Malone.
Yeah, yeah … if only it were that easy. The truth is that the Kings aren't parting ways with Cousins unless they're presented with a "Godfather" offer, and I'm not sure the Nuggets have the assets — though they're probably closer than anyone not named the Celtics.
And why's that? Well, because he's really, really, really freaking good. Forget the attitude, forget the technicals, and watch the man play. He's a unicorn in today's age of small ball and three-point shooting. We're talking about what may possibly be the league's last great big man, a true center that puts up 26 points and 11 rebounds a night from the post.
When was the last time a center put up those types of numbers? 2002, when Shaquille O'Neal did it for the eighth time in his career. In fact, only 11 players in the history of the NBA have ever had a season as successful as Boogie's, and they include Hakeem Olajuwon, Moses Malone, Kareem Abdul-Jabbar, Wilt Chamberlain and a few other Hall of Famers.
He may be a pain in the ass, but Cousins deserves to be out of Sacramento. Unfortunately, it's going to cost an arm and a leg and a torso and a head and every article of clothing on your body to get him — unless the Kings do something dumb again, which is not out of the question.
What would it take?: The 7th pick, 15th pick and …