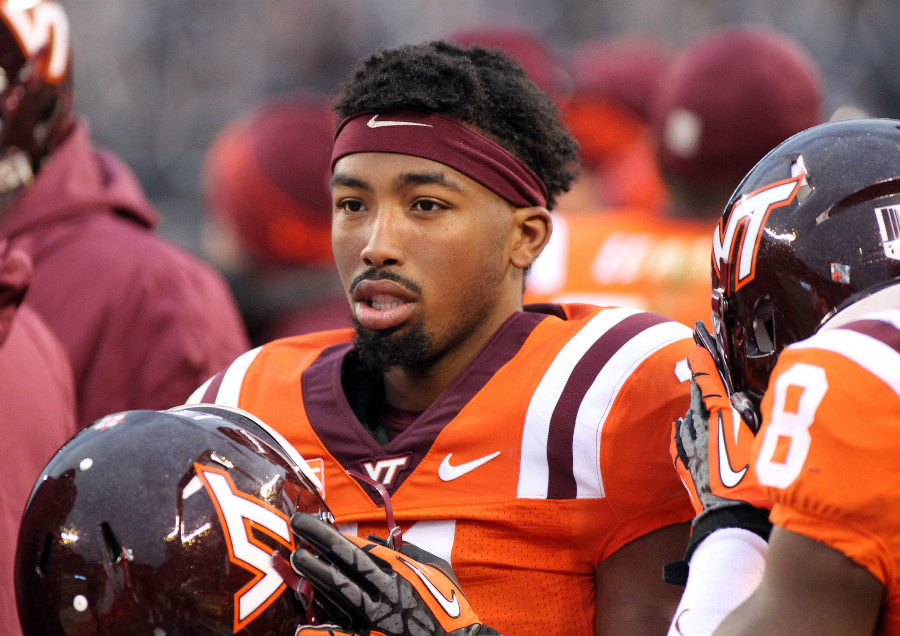 Here's the deal: The Denver Broncos' secondary — A.K.A. The No Fly Zone — isn't in need of much improvement. The fact that they have a guy like Bradley Roby as their third cornerback is pretty much unfair to the rest of the league. And when you pair them with one of the league's most explosive pass rushes, well … you end up with one of the best defenses in NFL history and a Super Bowl championship.
So when it comes to drafting a cornerback, it's easy to say, "What's the point?"
And that's fair. Why would the Broncos select a cornerback when they could just as easily select a player who fits a larger position of need? My counter would be: You can never have enough good cornerbacks.
In today's day and age, the only thing more important than a quarterback is the defense's ability to stop one — just ask Ben Roethlisberger, Tom Brady and Cam Newton, who all saw their seasons come to an early end thanks to the Broncos defense. If the best player left on the board is a cornerback, the Broncos would be wise to consider him; if your worst problem is that you have too many shut-down cornerbacks, you've got a pretty good thing going for you.
Here are five guys the Broncos could be considering:
5. Tavon Young
PROJECTED ROUND: 5th/6th     HEIGHT/WEIGHT: 5-9/183 LBS
CAREER NUMBERS: 127 total tackles; 8 tackles for a loss; 2 sacks; 7 interceptions; 21 passes defensed; 1 forced fumbles
Tavon Young is scrappy little corner from Temple, and while his physical deficiencies will likely push him down towards the back end of day three, his playmaking ability will make him an attractive option for a lot of teams, including the Denver Broncos.
While he may just be 5-foot-9, Young is always around the ball, and he's capitalized on those opportunities.
He may never be a full-time starter in the NFL, but as a nickel or dime cornerback, Young can carve out a long-time role in the the league.