It's not often that a team wins the Super Bowl with a glaring, unforgiving hole on their roster, but that's exactly what the Denver Broncos and their painfully ineffective offensive line did. If they want any chance of repeating next season, though, they'll have to make some serious upgrades in these next few months.
And no, the return of Ryan Clady and Ty Sambrailo isn't enough. Even if Clady does restructure his contract and return to Denver, there's no guaranteeing how affective he'll be; the guy is quickly closing in on 30, and he's suffered two serious, season-ending injuries in the last three years. And injury or not, nobody knows how good Sambrailo is or isn't; three games isn't nearly enough time to decide that.
And if Evan Mathis does decide to bolt in free agency, or retire, then Denver will be losing the one offensive lineman that actually played above average in 2015.
All this is to say that John Elway has some serious work to do. Whether it's through free agency or the draft, the Broncos need to upgrade their offensive line at every position.
Unfortunately, with the money the defense and quarterback will be demanding, they'll have to do it on the cheap.
Here are five free agents who could fit that billing: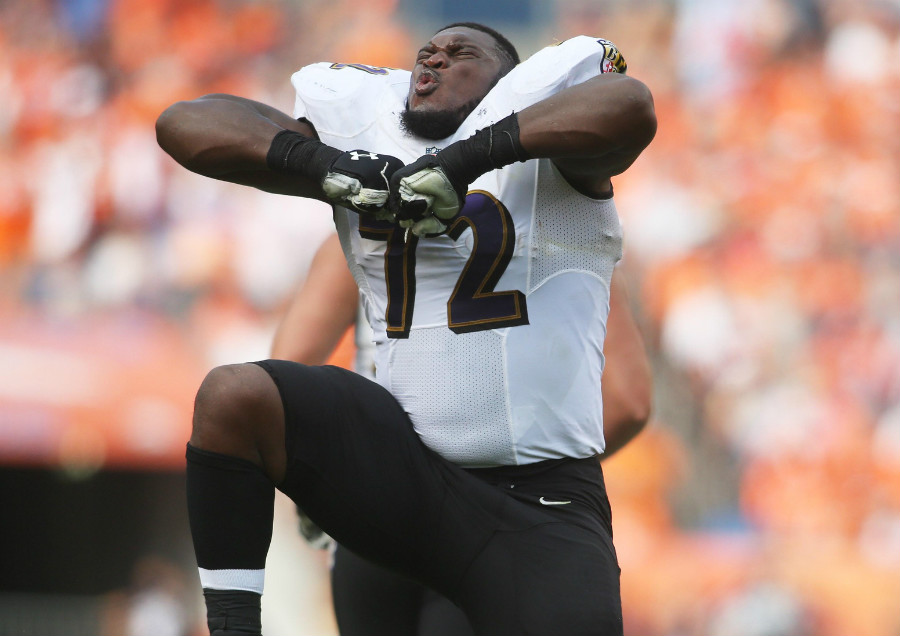 EXPERIENCE: 4 years     DRAFT: 2nd round (60th overall) out of Iowa St.
CAREER STARTS: 51     HONORS: PFF 2nd-Team All-NFL ('14)
'15 CAP HIT: $1.06 M     PREDICTED '16 CAP HIT: $6-7 M
WHY THE BRONCOS COULD BE INTERESTED: Really, the only reason Kelechi Osemele is this low on the list is because he's all but guaranteed to make more than any of the other guys. As a Pro-Bowl quality guard, with the ability to play solid snaps at tackle, Osemele is one of the most versatile lineman in the NFL.
For a Broncos team that desperately needs help at all positions across the line, he'd be able to fit in and make an improvement almost everywhere. The only issue is whether they have enough change left over in their pocketbooks to afford a guy like Osemele. My guess is no.