4. Trevor Pryce, DE, 2006, (Baltimore Ravens)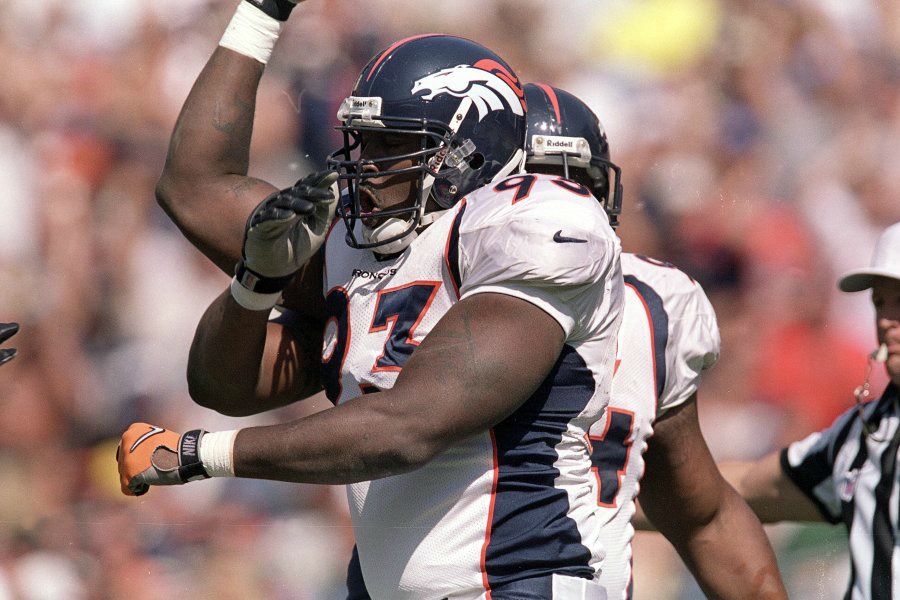 Drafted by the Broncos in 1997, Pryce played nine productive seasons in Denver. He was a member of the back-to-back Super Bowl champion teams in 1998 and 1999, and was voted to four Pro Bowls from 1999-2002.
Pryce racked up 64 sacks during his time in Denver and ranks sixth all-time in franchise history. After a back injury in 2004, the Broncos felt his best years were behind him, and allowed Pryce to leave via free agency.
Pryce would sign with the Ravens in 2006, and lead the Baltimore defense to a No. 1 defensive ranking that year, as they would sack opposing quarterbacks 60 times. He would go on to play six more solid seasons, and make the Broncos wish they had never let him go. Pryce would later be named to the Broncos 50th Anniversary Team.