We're less than a week away from the start of the 2016-17 NBA season, and the Denver Nuggets have done … not much.
It's status quo as normal.
They drafted some quality young prospects, they re-signed some of their own veterans and they're banking on health and development to carry them into playoff contention. But they did not make the major move so many — including myself — were expecting.
No trades, no consolidation, no nothing. Denver's most-important acquisition is the return of Wilson Chandler and their most-important loss is journeyman point guard D.J. Augustin. Big whoop.
Both Tim Connelly and Michael Malone have been hinting at a major move for months, openly saying "we're not done" and "there are still moves to make," but as of today, nothing has come to fruition. And it's frustrating.
While there is a ton of young, exciting talent on this roster, you can make the case that there's too much. And I will.
Playing Nikola Jokic at the four is not the Nuggets' best lineup — not even close — but they're going to play him there because they need to get Jusuf Nurkic more minutes, which he absolutely deserves. The same goes for Will Barton at the two. Yes, he deserves to be the Nuggets sixth man, but you didn't select Jamal Murray at the seventh overall pick to have him warm the bench behind Gary Harris and Barton, but what are you supposed to do? Sit Barton? Harris? No, because they deserve the minutes.
Denver needs to consolidate. They need to find their core and build around it, not develop a core that runs eight deep.
So with that said, a trade will come. It has to, and it'll most likely involve Kenneth Faried, along with some combination of assets.
When they finally decide to pull the trigger, here are five names the Denver Nuggets could target: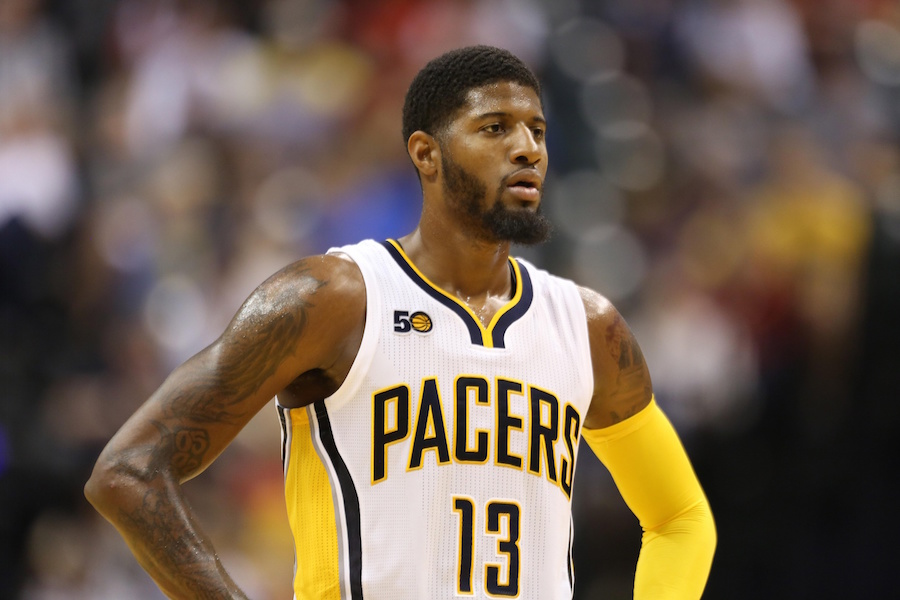 There's almost no chance of this happening, but if things really don't go well for the Pacers this season and they decide on a full rebuild, there aren't many teams with as many assets to offer up as the Denver Nuggets.
He's a top-10 player on both ends of the court and would instantly make the Nuggets a contender in the West.
I can dream, can't I?!