Last season, I'd argue that the Denver Broncos boasted one of the two or three best inside-linebacker combos in the entire NFL, and they did it with former fifth- (Brandon Marshall) and and sixth-round (Danny Trevathan) picks. Oh, and when one of those two couldn't play, the former undrafted free agent Todd Davis stepped in and did a heck of a job.
The question for me becomes: Were those guys true diamonds in the rough or is the Broncos' defensive staff so good at developing inside linebackers that nearly anyone would have been able to perform at such an elite level?
If it's the former, then John Elway better make a point to bring back both Marshall (restricted) and Trevathan (unrestricted) this offseason in free agency. If it's the latter, then letting Trevathan walk and developing Davis is probably the wisest option.
My guess, though, is that the truth is somewhere in between the two, but it is an interesting question to think about, especially as free agency is just days away.
Here are five free agent inside linebackers who could be starting for the Denver Broncos next season: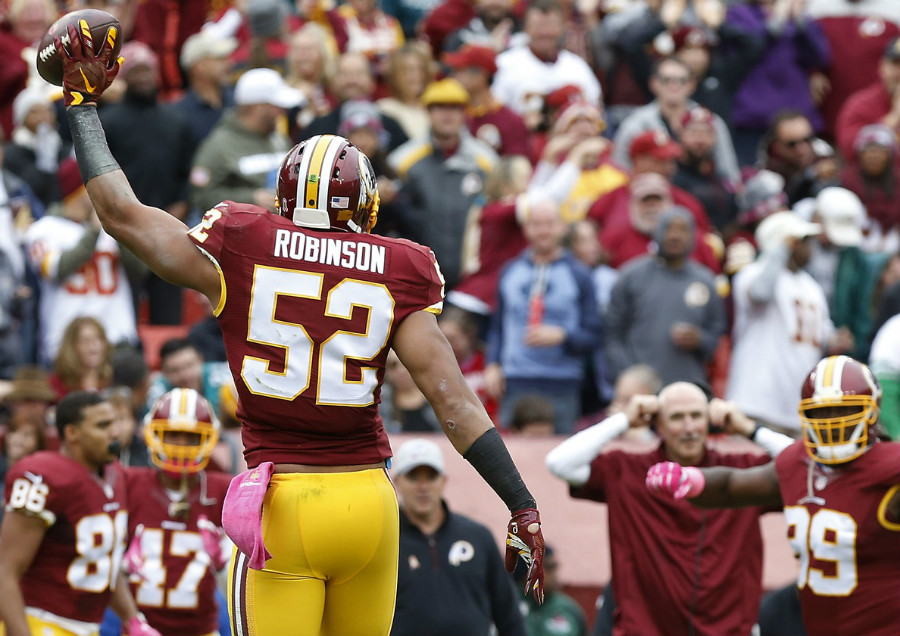 EXPERIENCE: 3 years     DRAFT: 4th round (119th overall) out of Texas
CAREER STARTS: 21     HONORS: None
'15 CAP HIT: $765 K     PREDICTED '16 CAP HIT: $2-3 M
LAST YEAR: 62 total tackles; 1 interception; 1 fumble recovery
BEST YEAR: 1.5 sacks; 104 total tackles; 1 interception; 1 fumble recovery ('14)
WHY THE BRONCOS COULD BE INTERESTED: Keenan Robinson has a good deal of starting experience, but he's still young and raw. This is the guy the Broncos go pick up on the cheap if they think they can turn him from league-average to elite.
And he has potential. After hardly playing his first year in Washington, Robinson took over as the full-time starter in 2014 and immediately put up 100-plus tackles. His 2015 campaign wasn't nearly as successful, but I wouldn't be too worried about that; it'll just bring the price down.
As a low-ticket item, Robinson may be the best around.