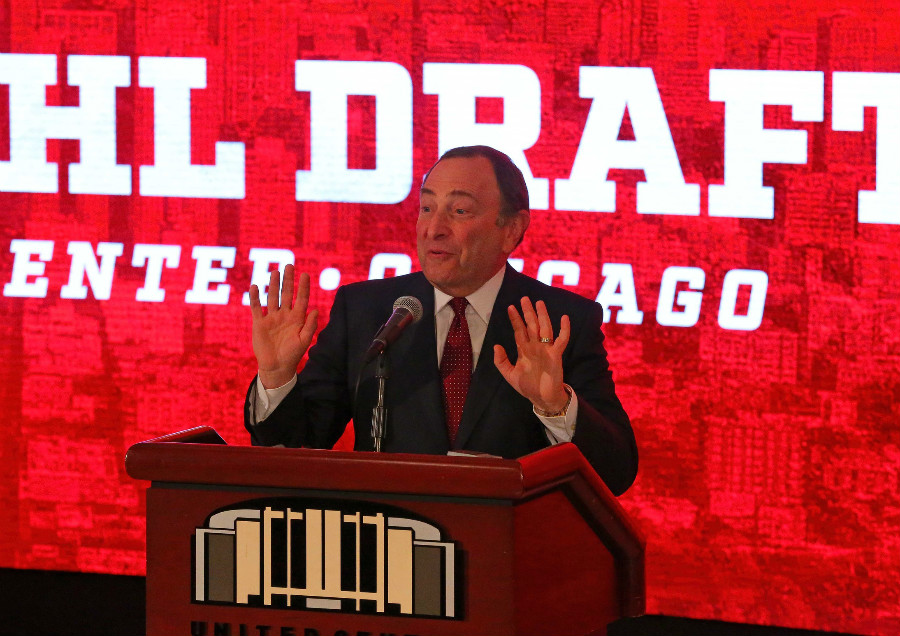 The center position, of course, is not a major necessity for the Colorado Avalanche. Considering the mass exodus going on with the San Antonio Rampage, however, strengthening the organizational depth will without a doubt be a priority for the Avs in this year's draft. In other words, the Avalanche need talent in their farm system, and they need it bad.
Finding the best players available should be the goal for the Avalanche front office in order to rebuild their AHL squad, which has severely deteriorated since season's end. While drafting a center with either of the first two picks most likely won't help the Avalanche itself, their are some that are too good to pass up on and can spend some time developing in San Antonio.
With players like Matt Duchene, Nathan MacKinnon, Carl Soderberg, J.T. Compher and Mikko Rantanen solidifying the center spot for the Avs' foreseeable future, any center they draft may never see an NHL game in an Avs sweater. However, drafting a center to strengthen the organization, have options in the arsenal in case of emergency and develop future tradable parts is in Colorado's best interest. Not to mention, one could ultimately end up being a star and actually contribute to the NHL team one day.
Following are a few centers in the NHL's upcoming entry draft that the Avalanche may consider adding to the organization.
5. Pascal Laberge 
Team: Victoriaville Tigres, QMJHL
Age: 18 years old     Size: 6-foot-1, 172 pounds
Last season: 56 games played, 23 goals, 45 assists
An agile forward with good hands, speed and decent size, Pascal Laberge plays well on both ends of the ice, but is capable of taking over a game with his offensive skill. His shifty style and ability to protect the puck with his body allow time and space for Laberge and his teammates. Laberge has a knack for finding his teammates in small spaces, setting them up for in front of the net for tip-in goals.
Laberge still can use some time to work on his size, but his knowledge for the game and natural hockey sense are ready to move on to the next level of play. His addition to the Avalanche system would hope to bring more offensive firepower to a team that has struggled to score in recent seasons.
Pascal Laberge is projected to be selected either late first round or early second. The Avalanche could snag him with their second pick, the 40th overall.