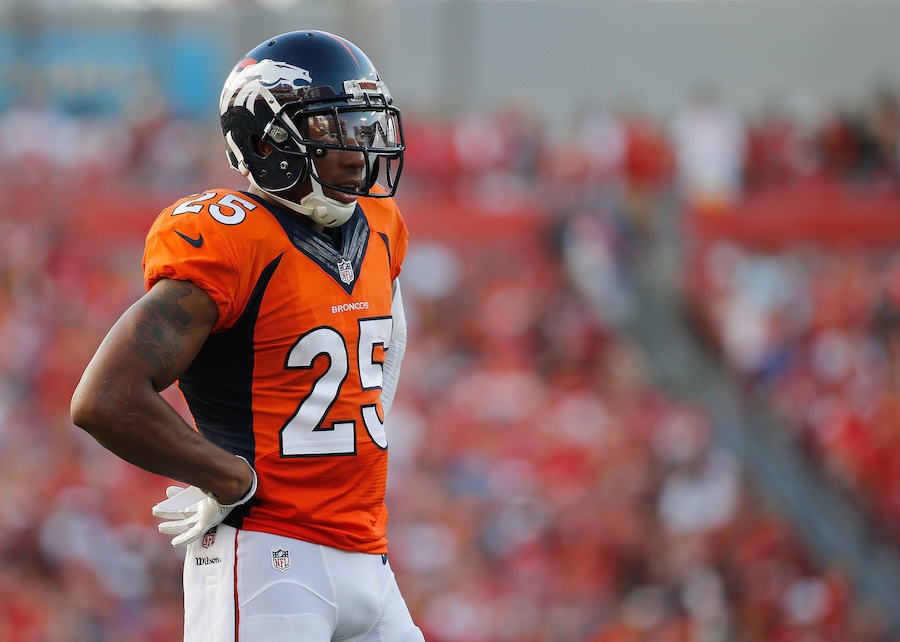 The bye week is a critical pivot point in any team's season. It allows them to regroup, rethink and rebuild.
The Broncos had to wait a long time to get that opportunity — Week 11, in fact — but now that it's come and gone, it'll be on them to prove that they used the extra time off for good.
We know that the team is healthier, but what about the deeper-seated issues, particularly on the offensive side of the ball? There are still plenty of questions surrounding this Denver Broncos team. Can we predict the answers?
Was Siemian hurt or bad?
You can blame the Broncos' offensive inefficiencies on a lot of people, but there's no denying that Trevor Siemian has been a worse quarterback since he suffered a shoulder injury that kept him sidelined for a game and a half. Just about every stat backs that up.
The question, though, is whether that's because the shoulder injury lingered longer, and to a greater degree, than many of us thought or did he simply regress as defenses caught on to his tendencies.
If you're a Broncos fan, you're hoping for the former. And you're also hoping that an extra week gets Denver's quarterback back on track.
Can the Broncos overcome a porous run defense?
Football Outsiders' has the Broncos defense graded out as the third best unit in the NFL, only trailing the Eagles and Ravens; they'd be higher if it wasn't for their 23rd-ranked run defense.
Denver's run defense hasn't ranked lower than fifth in Football Outsiders' DVOA since 2013, which makes their fall off to 23rd all the more shocking.
Through 10 games, they're giving up 4.4 yards per carry and have allowed opponents to rush for over 100 yards in six of their 10 games.
Luckily, their pass defense (both in terms of coverage and pass rush) might be better than last year's version, which means they're still an impressive group to run up against. We'll see if they can keep it up.
Is there a secret fix to the offensive line woes?
Gary Kubiak has said that Ty Sambrailo will play more right tackle as the year goes on, and that's a good thing; Donald Stephenson has been one of the worst players in the NFL (at any position) this season, and just about anybody would be more effective than he's been in 2016.
Unfortunately, we've already seen Sambrailo playing in Stephenson's stead, and he wasn't much better.
Across the board, this group has been incredibly mediocre, but the black hole at right tackle has taken the unit's performance from bad to unacceptable.
Unless Kubiak can figure out a way either improve the line's play or make up for their deficiencies elsewhere, it could end up being the demise of the Denver Broncos.
Who's going to blink first in the AFC West?
However it turns out, the AFC West is about to cannibalize itself.
The Broncos, Raiders and Chiefs all sit with at least seven wins through 10 games; there are only four teams in the rest of the NFL who can say the same.
In the final six weeks of the season, all three will end up playing each other, in some cases twice, and not everyone can win — check the rulebook.
Will the Raiders fall back to earth? Can the Chiefs overcome their injuries? Do the Broncos have enough offense? We'll find out soon enough.
Can we count on some more Mile High Magic?
To win a Super Bowl, you need a little bit of luck. That's why it's so hard to repeat: The Football Gods can only look kindly upon you for so long.
But for the Broncos, the Mile High Magic has been real.
In the last 16 months, just about everything has gone right for the orange and blue, and it's paid off with 22 wins in their last 29 games.
With three of their final six games coming against current playoff teams, the Broncos will need as many breaks as they can get down the stretch.