The Denver Broncos are now 3-0 after finding ways to beat the Carolina Panthers, Indianapolis Colts and Cincinnati Bengals. But while Bronco fans have to be thrilled with the start, it hasn't always been pretty, and there is still plenty of room for improvement.
Being the defending Super Bowl champions means getting every team's best shot all season long, and this team definitely has a target on their back.
If the Broncos are going to keep winning there are a few questions that they will have to answer over the duration of the season.
Here are five questions that we have so far:
1. Has the run defense taken a step back?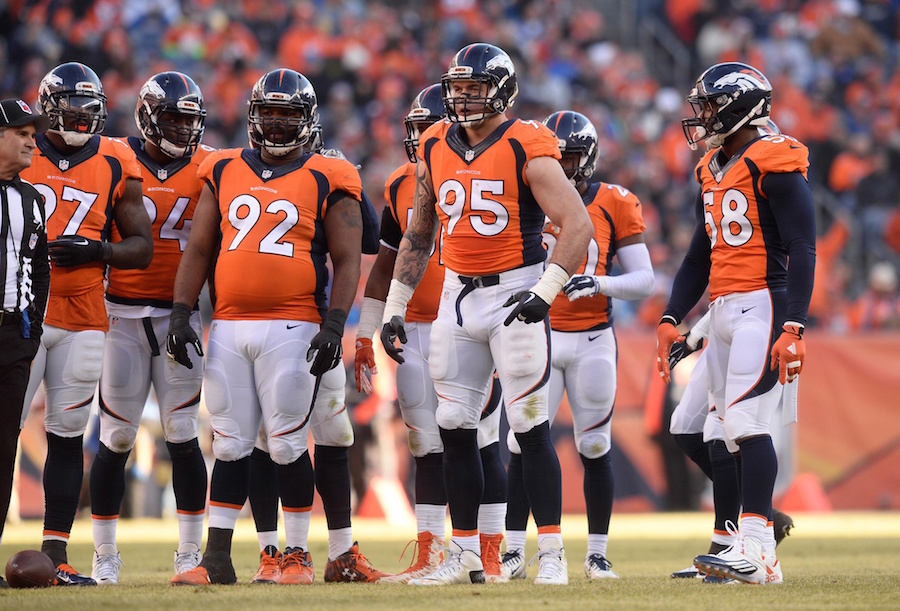 The Denver Broncos defense has proven itself to be one of the top defensive units in the NFL once again; through three games, the Orange Crush already has 12 sacks.
If the game is on the line, and you are a quarterback forced to pass against this Denver defense, I wish you good luck.
But through these three games, one developing trend that we'e seen is that the Denver defense has allowed some yards on the ground. 
In the season opener, the Carolina Panthers picked up 157 rushing yards. The Indianapolis Colts managed just 83 yards running the ball, but once again this week, the Cincinnati Bengals racked up 143 yards on the ground.
Currently, the Broncos defense is ranked 28th in the league in run defense, allowing over 127 yards per game.
Maybe it's by design, and Wade Phillips would rather opposing offenses have some room to run, and not give up big plays through the air. Maybe the Broncos are missing Malik Jackson and Vance Walker from the interior of their defensive line. Or maybe it is just a fluke.
Whatever it is, when the stakes get higher, this defense will need to return to form and stop the run, or it's going to be very tough to finish this season as strong as they started it.