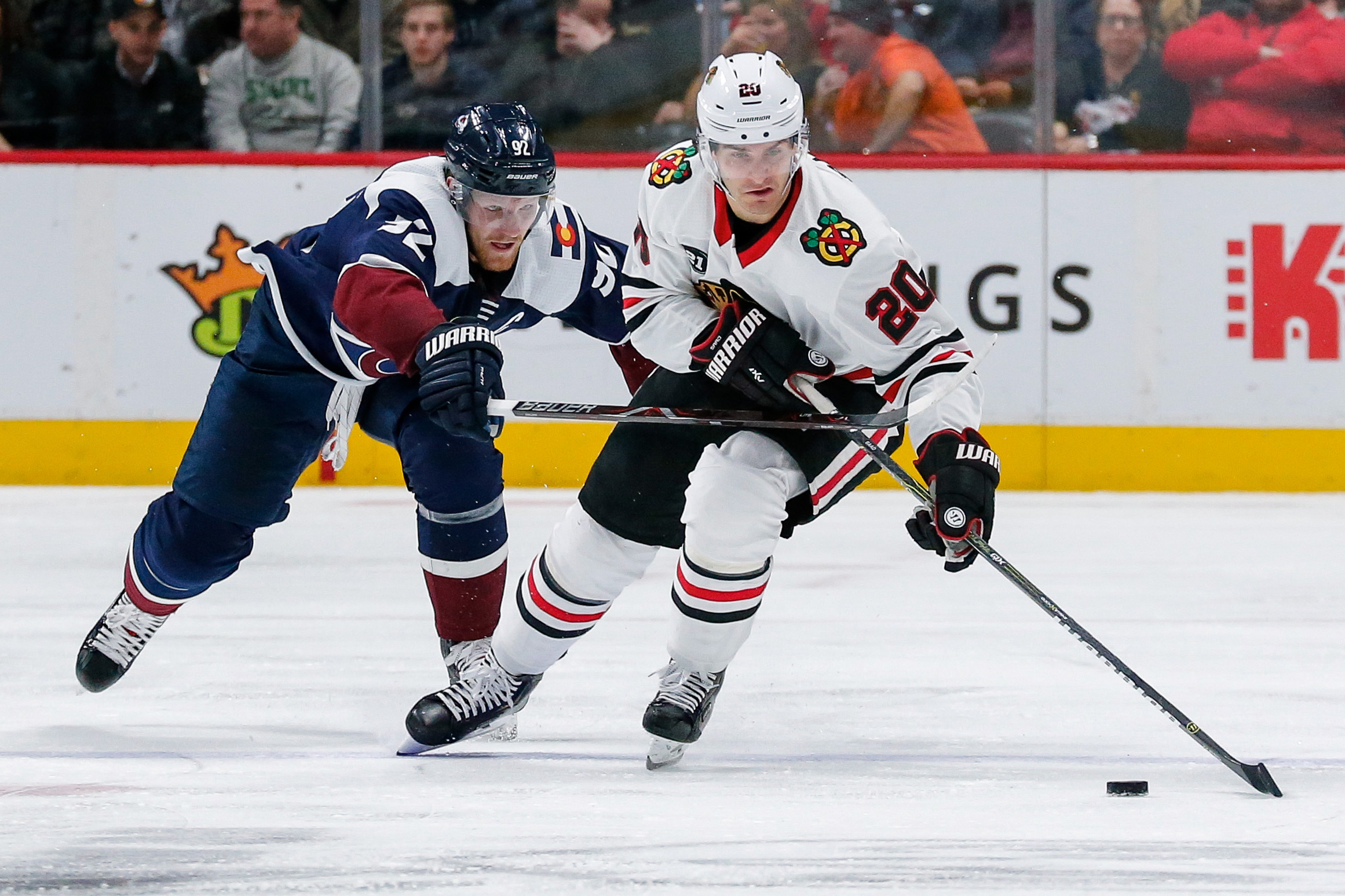 The struggles continue for the Avalanche, as they lost their fourth straight game, this one coming in overtime at the hands of the Chicago Blackhawks. It was their second loss at home to the struggling Blackhawks in the last two weeks.
What did we learn from this game?
Jared Bednar ruffled some feathers when he broke up the best line in hockey before the game started. But as many predicted, it didn't last very long, as Landeskog finished the game with his normal line mates. His last few shifts were a real struggle, including a really bad four minute penalty with a little over a minute remaining. That ultimately led to the Hawks score in overtime.
The Avs have now gone two full games without scoring a 5-on-5 goal. That is a real problem. The power play is providing some much needed offense, but at even strength, the Avs have been unable to bury the puck. A lot of guys slumping at even strength, and the Avs aren't getting much offense from their defense to help out.
December has been a tough month for the Avs defensively. They gave up 37 shots tonight to a bad Chicago team, and lost the possession battle. On the penalty kill, the Blackhawks were moving the puck at will, finding lanes through the center of the ice that absolutely need to be covered up. Assistant coach Nolan Pratt, who is in charge of the defense and the penalty kill, has his work cut out for him.
Samuel Girard saw his ice time get limited big time late in the game, as his labors continued. He had some uncharacteristic turnovers and lost Patrick Kane in coverage on the second goal of the game. He also had a nightmarish turnover late in the first that Semyon Varlamov bailed him out on. He's only 20 years old and the learning should be expected, but the Avs don't have the depth on defense right now to deal with the issues.
The Avs, after building a massive cushion early in the year, are now only two points ahead of the fourth team in the Central, the Dallas Stars. They need to get this turned around and quick.
The Avs continue this home stand on Monday night when they take on the Los Angeles Kings. The game starts at 6 p.m. MT.