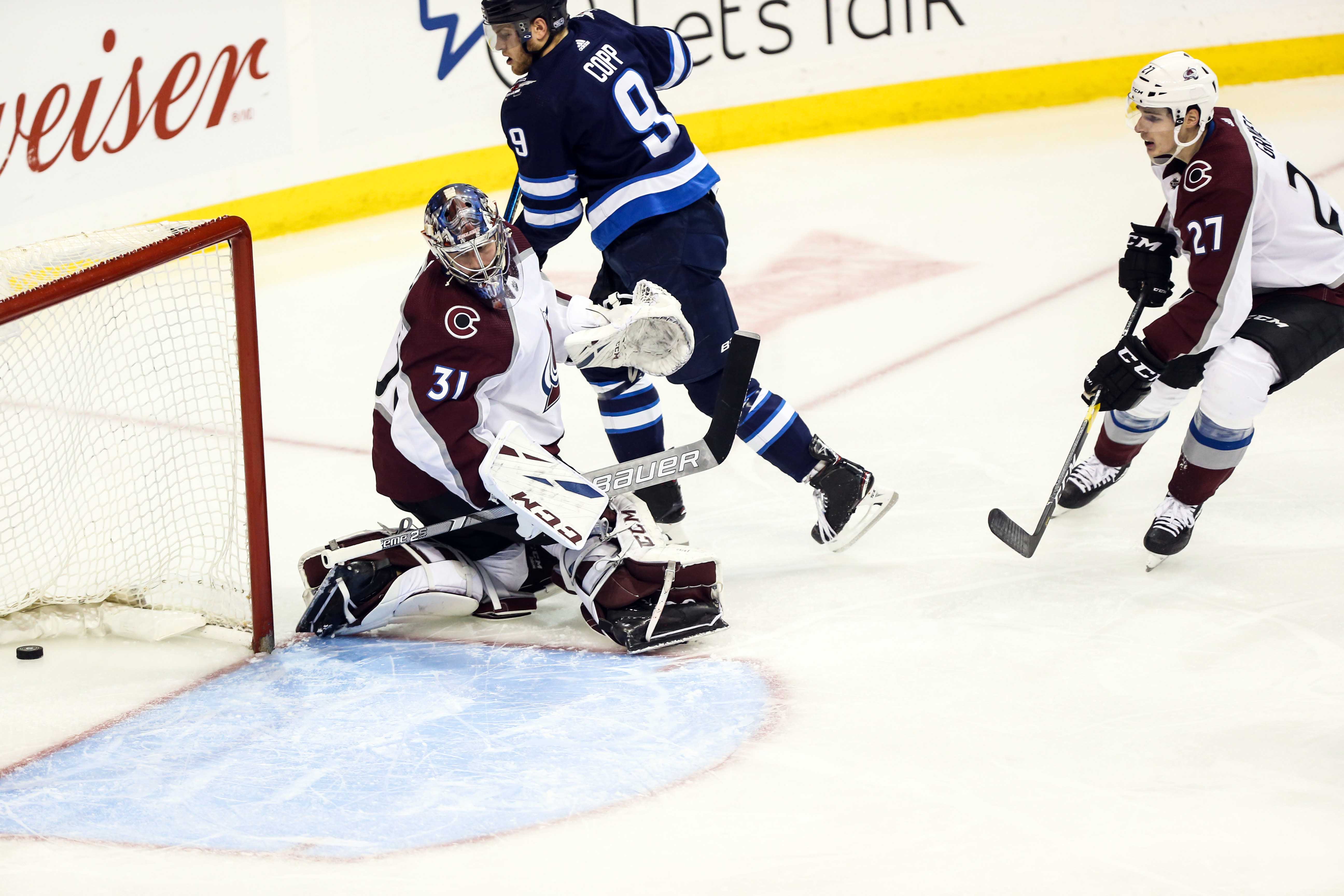 The Avalanche played well enough to win, but poor goaltending and the familiar mistakes cost them on their way to a 7-4 defeat at the hands of the Central Division-leading Winnipeg Jets.
What did we learn from this game?
Every time Philipp Grubauer has had a chance to run with the starting job this season, he has faltered. He was a disaster in net tonight for the Avs, and once again falls below .900 with his save percentage. Colorado needed a save at the start of the third period, and he let in a major softy to a Jets forward with a poor angle. It's safe to say he's been a major disappointment to date and surely not what the Avs expected when they traded for him in the summer.
Overall, the Avs were the better team at even strength tonight. They controlled the majority of the shot attempts and had the puck a heck of a lot more than the Jets. There are good things to take from this game. But…
Something needs to be done about the penalty kill. You need your goaltender to be your best penalty killer, but the Avs are giving up the seam pass way too often. On the Jets' fourth goal, the amount of room Tyler Myers had to hit Bryan Little cross ice was enormous, with no one even close to getting a stick in the lane. It's been that way since the start of December. Nolan Pratt has his work cut out for him.
Gabriel Landeskog has already surpassed his career high in goals in a season with 27. It's only Jan. 8. There is a legitimate chance he hits 45 goals with how that line is going.
On a positive note, Ryan Graves is creating some internal competition on the blueline. He scored for the second consecutive game, making a nice read, jumping in and scoring on a wrap around. His game is a little reminiscent of Nick Holden in his early Colorado days. There are still limitations to his game, which is why he's failed to crack an NHL roster to date, but he's done everything the staff has asked of him so far.
The Avs are right back at it tomorrow night against the Pacific Division leading Calgary Flames. The game starts at 7:30 p.m. MT.