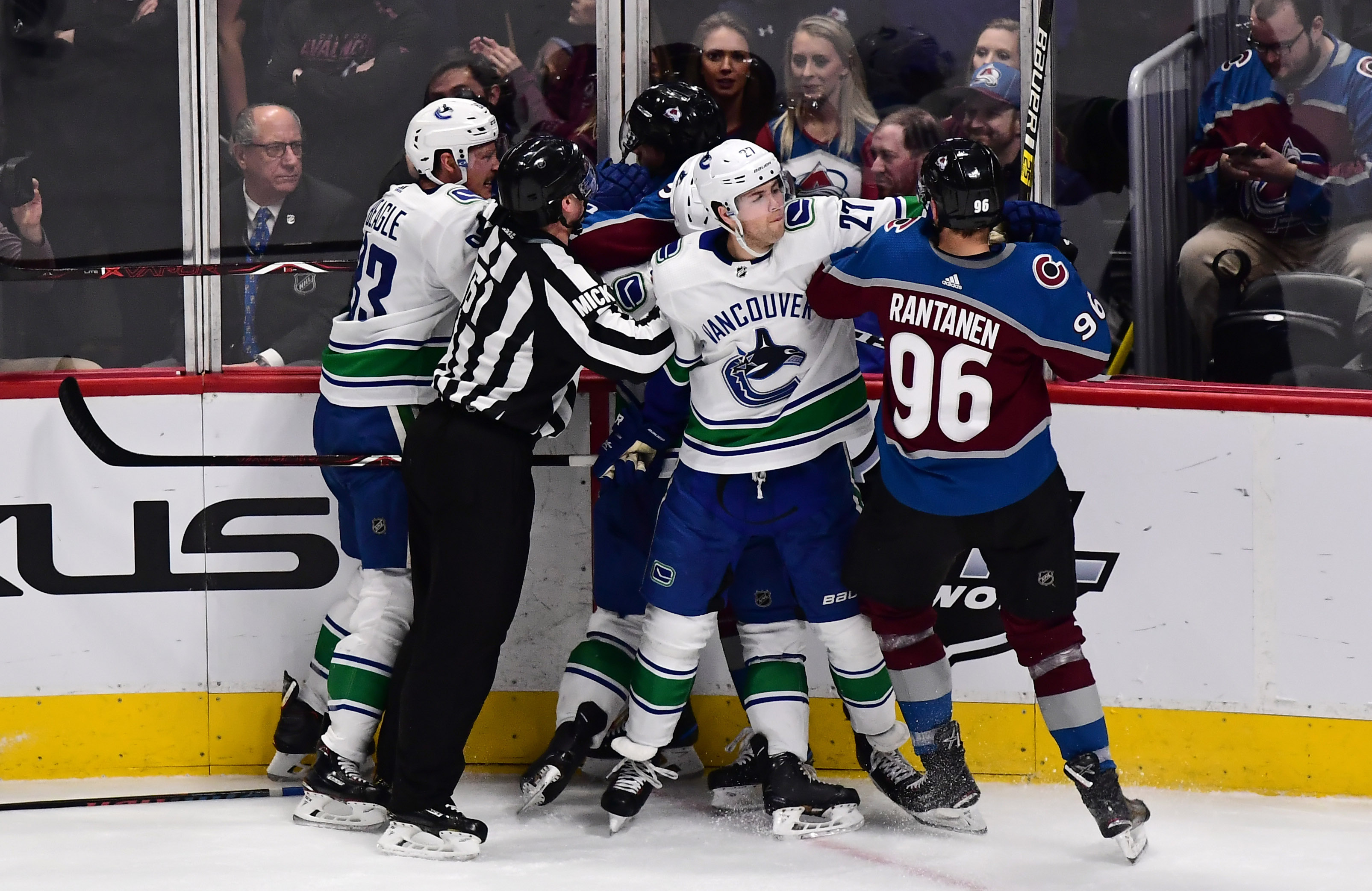 For the first time since October, the Colorado Avalanche managed to survive five minutes of overtime without giving up a goal. The home fans at the Pepsi Center were treated to their first shootout of the year, as Carl Soderberg scored the game winning goal in the sixth round of the shootout to give the Avs a 3-2 victory over the Canucks. The win puts the Avs back into a playoff spot, at least for now.
What did we learn from this game?
It cannot be overstated enough: The Avs did not lose this game in overtime. While they didn't win the game in the extra period, making it through five minutes of 3-on-3 hockey without giving up a goal might be the mental hurdle this team needed to get over to finally break through in overtime. We'll find out the next time they're forced to the extra period.
The Avs got Colin Wilson back in the lineup, and as he typically does after an extended break, he played well. He picked up an assist on the opening goal of the game by Nathan MacKinnon, and was very close to picking up the late winner in the third period, but hit the post. Hopefully he can stay healthy for the rest of the year, because he's a vet that can help the team down the stretch.
Nikita Zadorov, who was subject to trade rumors prior to the trade deadline, had a monster game for the Avs, leading them in even strength time on ice with almost 19 minutes and picking up four shots on goal in the process. It would be nice if he slowed down with the penalties a bit, but at this point, you have to come to expect them, unfortunately.
The Vancouver Canucks apparently didn't get a good scouting report on Semyon Varlamov prior to the shootout. They kept trying to beat him low, and as we all know, Varlamov has very quick feet. Anytime they tried to go low, he shut it down with ease.
This game should not have even made it to overtime. Jacob Markstrom made several incredible saves for the Canucks, and was bailed out by four posts. The Avs were just unable to seal the deal before it went to a shootout. Giving up a late tying goal for the second consecutive game is concerning, but at least they were able to come away with two points in this one.
The Avs now head to San Jose, where they take on the formidable Sharks on Friday evening. The game starts at 8:30 p.m. MT.