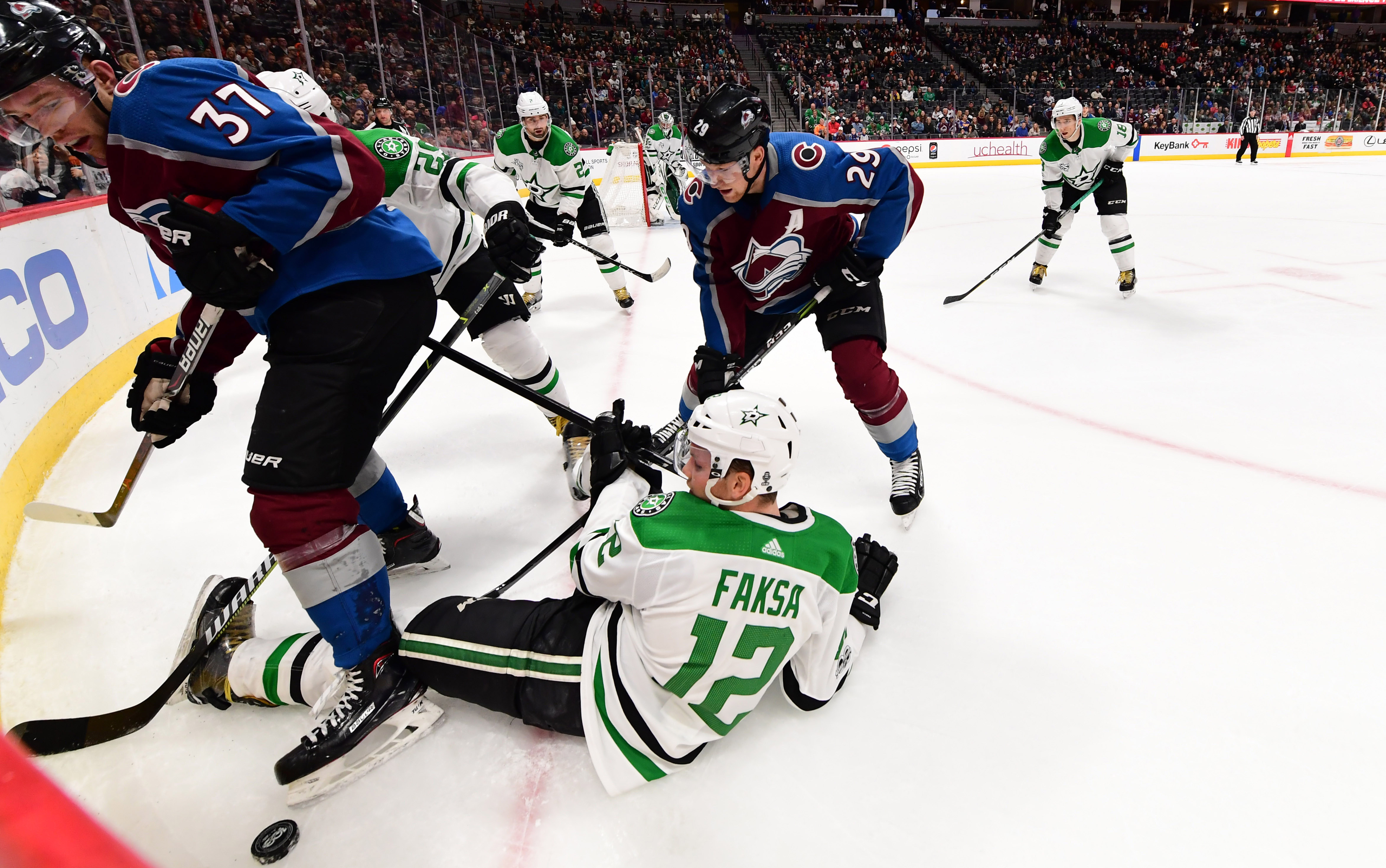 In a bizarre game with multiple comebacks and disallowed goals, the Colorado Avalanche came away with a much needed victory, defeating the Dallas Stars, 6-4 Saturday night.
What did we learn from this game?
Samuel Girard took a big hit from Martin Hanzal in the second period and somehow stayed in the game. I'm not sure how either ref missed the play, but Girard was not removed from the game by any concussion spotters in the rink. He did not miss any shifts that period or in the rest of the game, but it did appear to effect his play.
The Avs had not one, but two goals taken away due to goaltender interference in the first period. The first one, in my opinion, should have counted, as A.J. Greer didn't really do anything wrong and the contact came from the Stars defensemen. The second one made sense, as Carl Soderberg was basically on top of the Stars' goaltender and didn't allow him to make a move. The Avs have already had eight goals taken away from them this season after reviews.
Although the top line produced 20 shots against St. Louis, they really didn't play all that well. That was not the case tonight. Mikko Rantanen picked up two goals on the power play, Landeskog picked up two of his own, and MacKinnon finished the game with the empty netter. With four points on the evening, MacKinnon joined Rantanen in the 50 point club.
The victory was a much needed one, but even with the win, Semyon Varlamov didn't look completely comfortable. The first goal was weak, and he looked a little sloppy most of the night. He won't care because they came away with the win, and that ultimately might be enough to get him back on track.
If you're looking to get a new fan into the Avs, maybe show them a game when they play the Stars. The games tend to be high scoring affairs, and there's a lot of hate developing between the two teams.
The Avs get to enjoy some home cooking for a week, as they continue this rare home stand on Monday night when they take on the New York Islanders. The game starts at 7 PM MST.