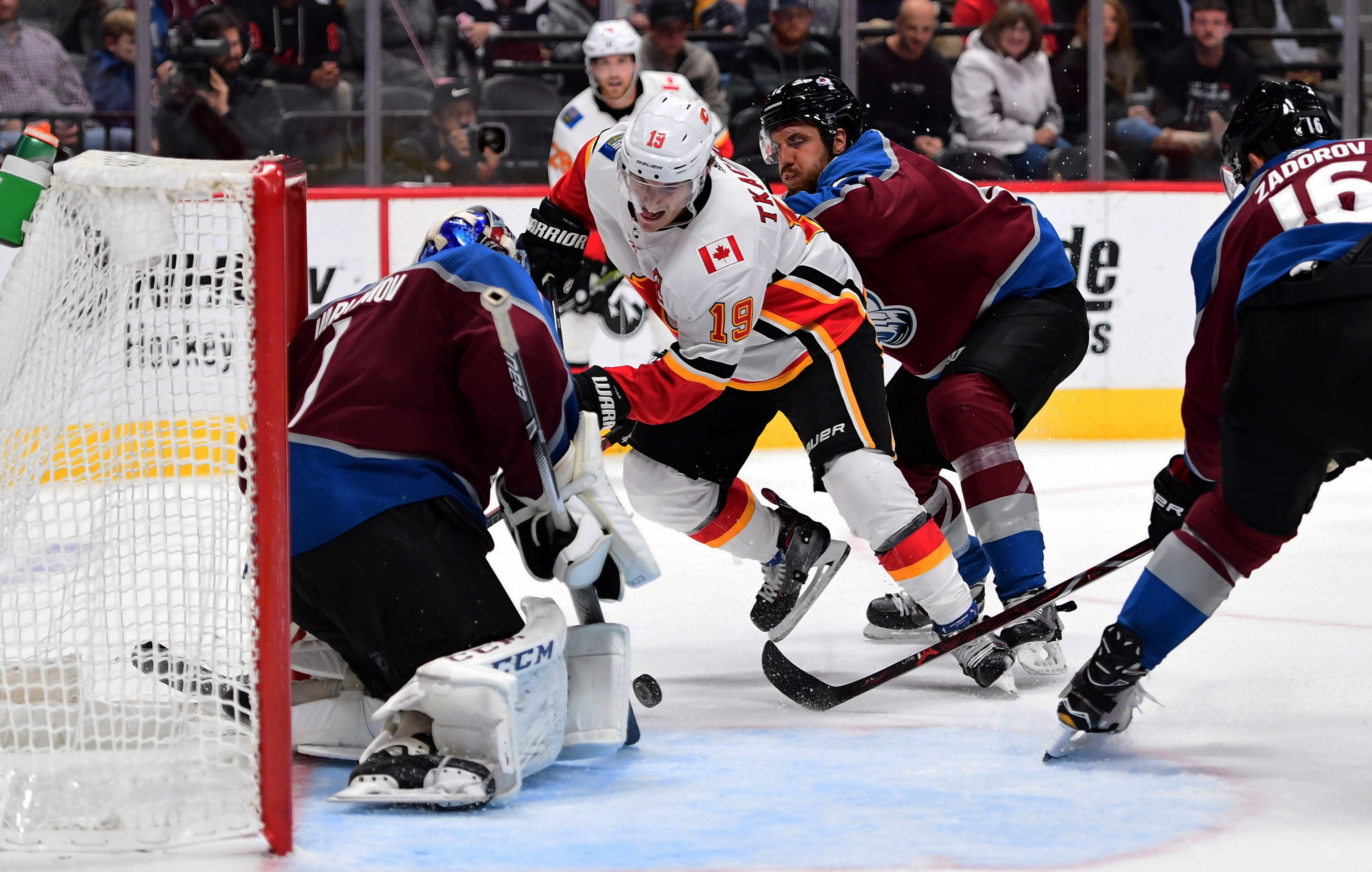 Colorado came out hot, scoring two goals very early in the game and dominating the entire first period, but they completely fell apart as the game went on. They were dominated for the final two periods and in overtime, on their way to a 3-2 loss.
What did we learn from the Avs loss to the Flames?
Mikko Rantanen was the best skater on the ice for the Avs from start to finish. He picked up another primary assist on a Nathan MacKinnon goal just 11 seconds into the game, and was impossible to move off the puck all night. He was shooting the puck a lot more as well, something he'll need to do to keep goalies honest.
J.T. Compher is off to a hot start in very limited ice time, picking up his second goal and fourth point in just five games. Last season was a bit of a disappointment, at least from an offensive standpoint, and he's making the most of his chances early this year. His speed caused the Flames defender to panic a bit, which led to a mistake and the puck in the back of the net for the Avs.
Tyson Barrie and Ian Cole had a really rough night in terms of possession and were bleeding shot attempts against. In just under 10 minutes together at even strength, they were on the ice for 22 attempts towards the Avs net, and only eight towards the Flames. That means the Avs only controlled 26 percent of the shot attempts when that pair was together on the ice. Given that's the second pair, they'll need to be much better.
Semyon Varlamov was really the only reason the Avs got the game into overtime. He was tremendous all night long, including some huge saves on the penalty kill in the second period. The Avs owe him something for getting a point out of the game with their effort in the final 40. He's the clear starter right now.
The Nieto-Soderberg-Bourque line was dominated at even strength once again, and if not for Soderberg's efforts, would be providing zero offense. Between Nieto and Bourque, they only attempted one shot tonight. Something needs to be done about that trio.
The Avs hit the road again next week, as they are in New York on Tuesday to take on the Rangers. The game starts at 5 PM MST.