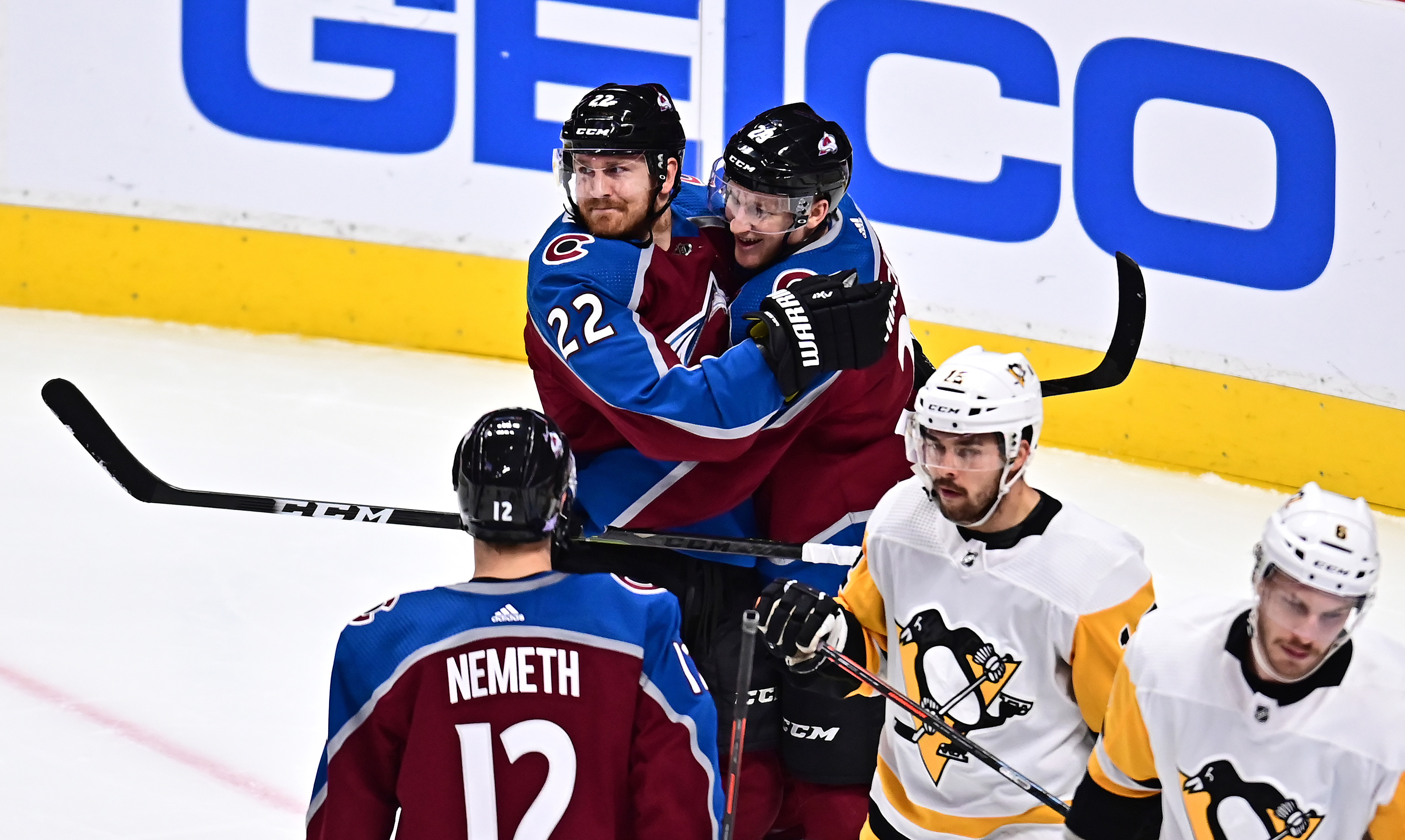 It looked a little on the edge in the third period, but the Avalanche rebounded after blowing a three-goal lead to beat the Pittsburgh Penguins by a score of 6-3. It was the battle of superstars from Nova Scotia, and neither of them disappointed.
What did we learn from this game?
Nathan MacKinnon got up for the game against his good pal Sidney Crosby in a big way, picking up three assists and an empty net goal to power the Avs over the Penguins. Although Crosby responded with a hat trick of his own, MacKinnon was the best player on the ice and simply could not be stopped.
Samuel Girard continued to step up with Tyson Barrie out of the lineup, scoring the opening goal of the game off a smart pinch on a play that started with his breakout. It's hard to understand why the coaching staff doesn't trust him late in games, because he's one of the better defensive players on the team, but still his ice was limited in the third.
Philipp Grubauer looked fantastic for the first 35 minutes of the game, and then started to look shaky when Crosby decided to go off. The second goal by Crosby in particular was really bad and one that he cannot let go in. He recovered late in the game to make some important saves, but Grubauer has still yet to put together several complete games in a row.
Nikita Zadorov physically dominated the game tonight, making his presence known with eight hits in total. None of them were bigger than his hit on Dominik Simon in the third period. That got the Pepsi Center crowd rocking in a big way.
The love affair with Patrik Nemeth was very bizarre tonight. He took an awful penalty late in the second which allowed the Penguins to get back into it, and then managed to ice the puck with no one around him at the start of the third. Despite all of that, he played three minutes more than Girard in the third period, and two more than Zadorov. That sort of "safe" usage on defense isn't ideal.
The Avs will look to continue their winning streak at home on Friday night when they take on the St. Louis Blues. The game starts at 7 p.m. MT.