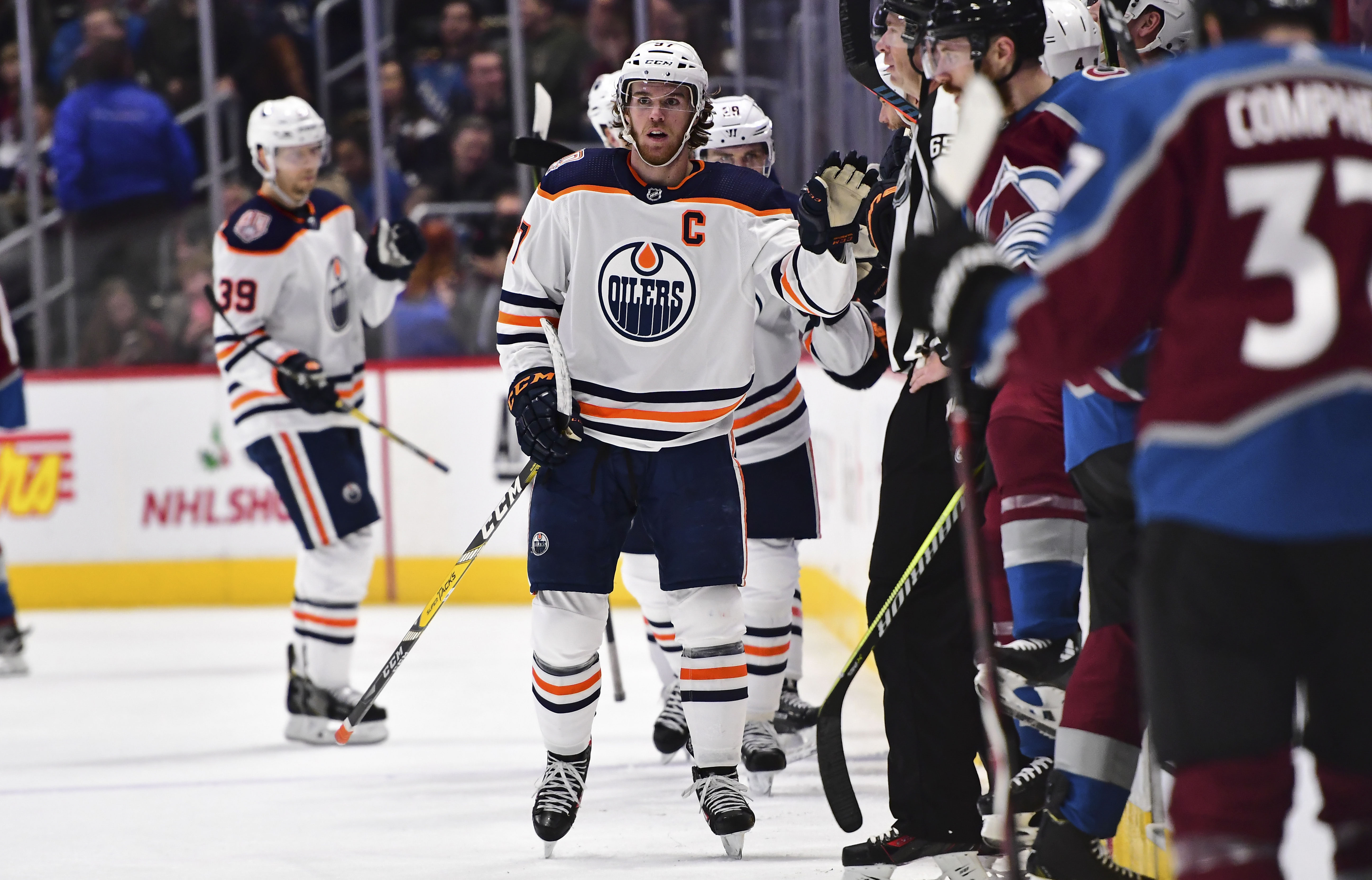 For the third time in four games, the Avalanche gave up six goals on their way to another embarrassing defeat, this time 6-4 at the hands of the surging Edmonton Oilers. Some late goals by the Avs made it look closer than it actually was.
What did we learn from this game?
It's tough to say what exactly is ailing the Avs defensively at the moment, but they have given up 21 goals in their last 12 periods, and the game that started that stretch marked the return of Tyson Barrie. He's had some tough moments defensively in that stretch, and his pairing with Ian Cole has struggled defensively.
When you give up that many goals in so few periods, you're not getting good goaltending, and Semyon Varlamov is slumping right now. He was pulled for the second straight game and has looked really uncomfortable in his last three starts. Phillip Grubauer did not look a whole lot better in relief tonight.
Altitude put the jinx on in the first period, recognizing that Nikita Zadorov hadn't had a minus game in 18 outings. He, of course, finished a -2 Tuesday to end that streak before we even knew it existed.
The Mikko Rantanen point train keeps rolling. Although he didn't exactly have a great game, he still picked up four more points, giving him 52 on the year already. A lot of them were garbage-time points, but they still count.
A.J. Greer received his third call-up of the year, and had some good moments playing down low in the offensive zone and trying to cycle. He had a nice chance in the slot in the second period, but the puck was rolling and he wasn't able to get any good wood on it. This is a big call-up for him and maybe one of his final opportunities to make an impression on the coaching staff.
The Avs now hit the road when they head to St. Louis to take on the struggling Blues on Friday. The game starts at 6 PM MST.