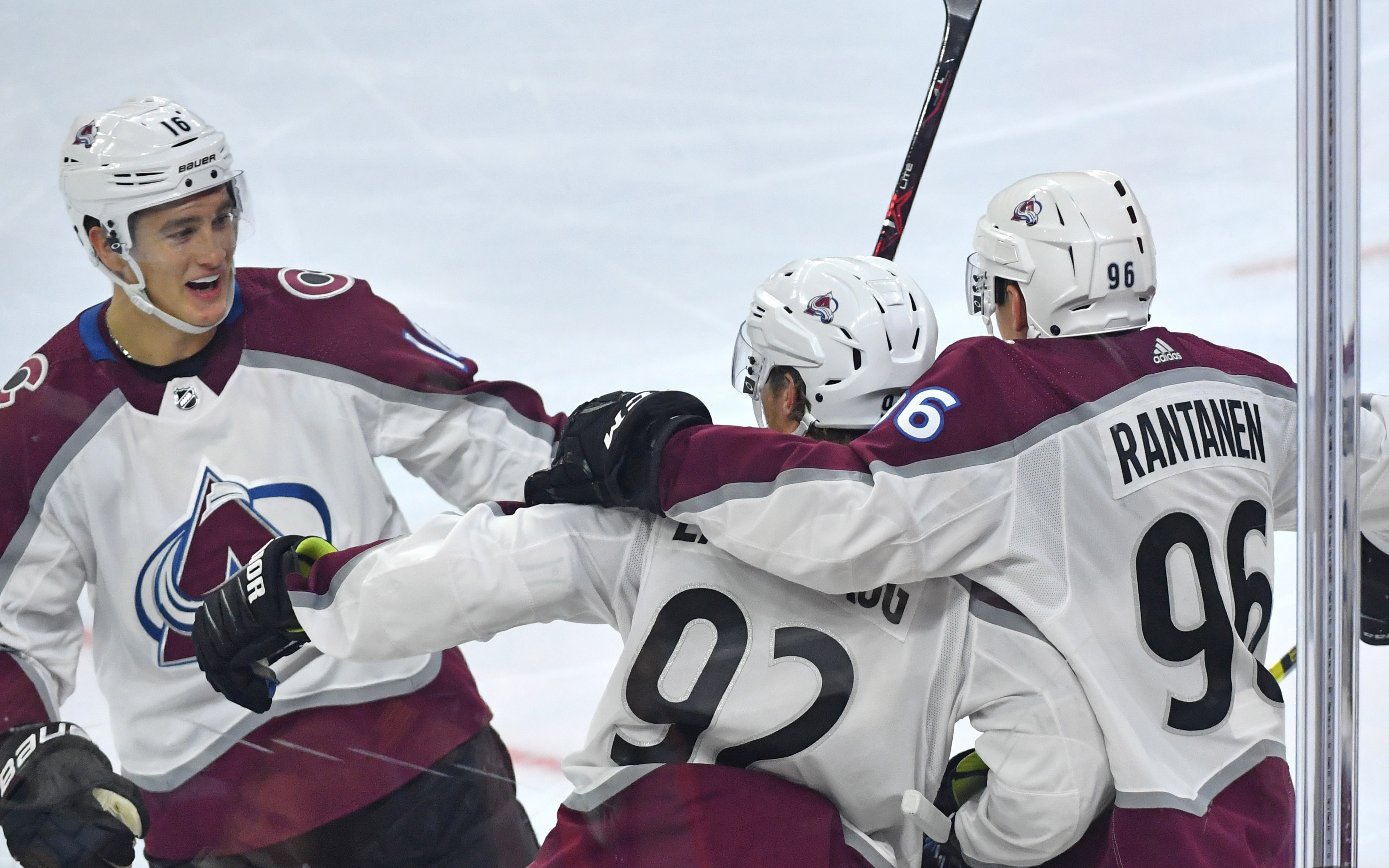 The Colorado Avalanche came back to beat the Dallas Stars 3-2 after a nutty third period that included four goals between the two teams. It was a huge regulation win against a team inside the Avs division that helped Colorado separate themselves a little bit from the pack.
What did we learn from this game?
This is a confident team that is on a roll right now. With wins in six of their last seven games, and a point in the only game they didn't win in that stretch, they've really put a gap between themselves and the ninth place team in the West. While the hope is to not have to use the cushion in points later in the year, it never hurts to build that cushion.
J.T. Compher is back and making a massive impact. With three goals in his two games since returning, he's gone right back to the production he had before his injury. He adds a crucial right shot to the bottom 6, and the goal tonight might be the teams biggest goal to date this year.
Nikita Zadorov seems to have taken the benching well he received last week to heart and is thriving. The Avs controlled 66 percent of the shot attempts with him on the ice tonight (after 72 percent last game) and his massive hit on Radek Faksa in the third period really kicked this game up a notch. That's how the coaching staff wants him to play.
On the flip side, Sam Girard is struggling a good bit. He's been at the bottom end of the possession numbers on the blueline the last two games by a big margin, and teams are forechecking him very hard, causing him to turn the puck over more. He looked a little lost on both of the Stars goals with coverage on no one in particular. The ups and downs are not a huge surprise with a young defender like him.
The Avs top line is special, but they were extra special tonight. All three of them were above 75 percent possession, and Rantanen and Landeskog were over 80 percent. MacKinnon's speed was causing fits for the Stars defense, and he was using it both to open up chances for himself and also his teammates. They're the best line in the league and it's not even close.
The Avs continue a home stand when they take on the Nashville Predators on Tuesday evening.