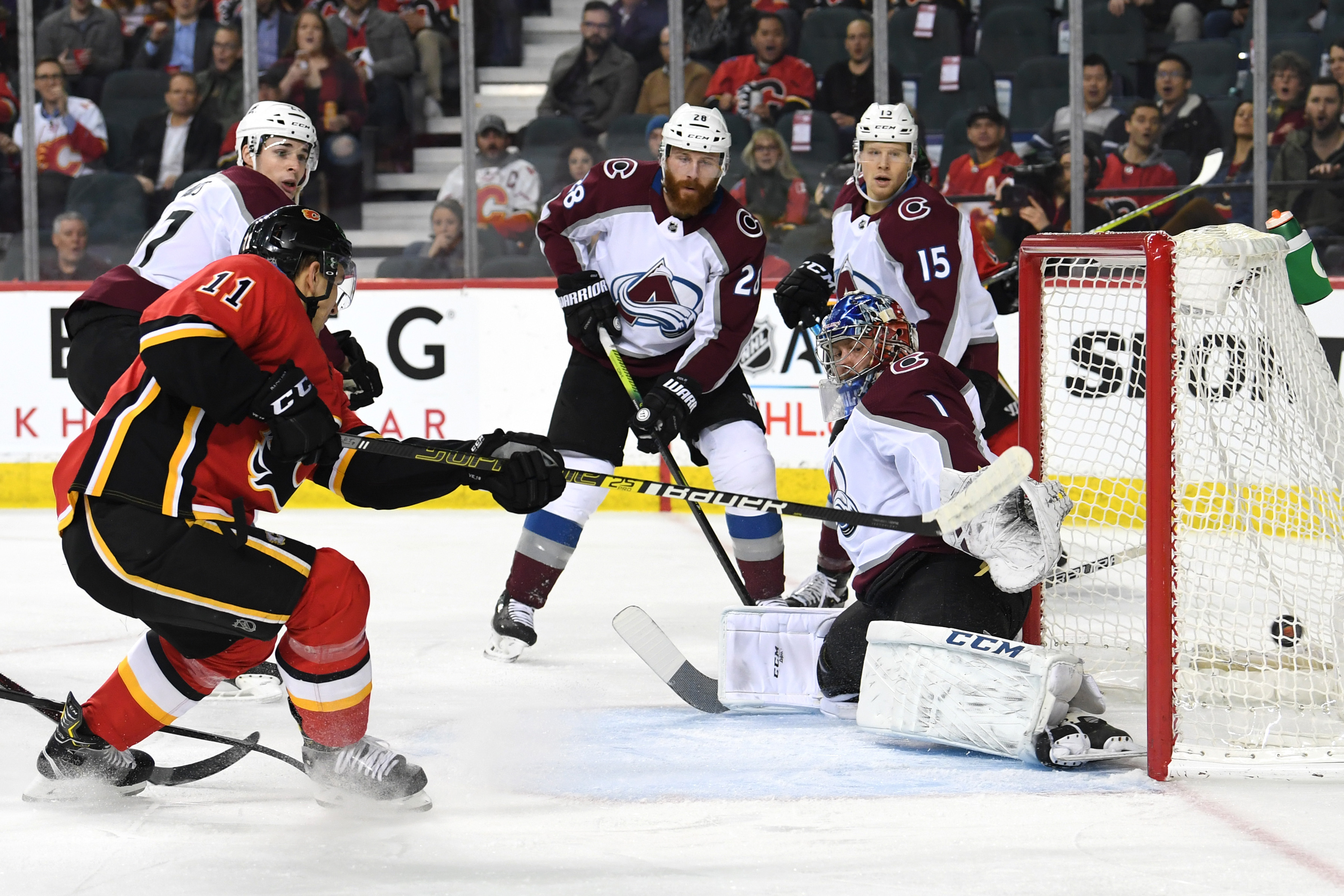 In yet another frustrating game where they likely deserved a better fate, the Colorado Avalanche fell to the Calgary Flames by a score of 5-3, despite outshooting them, 35 to 15. It was their eighth loss in their last nine games, and the team is now in very real danger of losing their playoff spot.
What did we learn from Wednesday's loss?
1) Different goaltender, same result: Semyon Varlamov started the game for the Avs on Wednesday and managed to only stop 73% of the shots he faced. Considering he only faced 15 shots, that's not good at all. After a fantastic start to the year, his game has fallen off a cliff in since November. The Avs desperately need one of their goalies to right this ship.
2) The Avs have heavily depended on their top-four blueliners since the injury to Nikita Zadorov, and some of those guys might be running out of gas. Patrik Nemeth and Ryan Graves both failed to hit the 10-minute mark in ice time Wednesday because the staff is running the top two pairings into the ground. Mark Barberio is nearing a return, but the Avs could use 'Big Z' to help spread out the ice time. He's a luxury to have on the third pair.
3) On the plus side, Erik Johnson has picked up his game a good bit in the last week. He's rushed it up the ice a bit more and is now picking up some points offensively, which the team badly needs from their defense. His defensive partner, however…
4) …is struggling to provide any real offense. Samuel Girard is used heavily in offensive situations — leading all of the defensemen in offensive zone starts — so the coaches are giving him plenty of chances to produce, but it just isn't happening. In 44 games, he now only has five even-strength points. He clearly has the talent to produce more than this, and the Avalanche need him to do so.
5) Oddly, the Avs went into buildings that they have traditionally struggled in — and were clearly the better team on both nights — but have not been able to get a win. The frustration level has to be rising for this team, and you can't get those points back. They now sit in a wild-card spot, when only a month ago, they were comfortably in the top three in their division. Things need to pick up — and fast.
The Avalanche continue their road trip when they head to Montreal on Saturday night. The game starts at 5:00 PM MST.