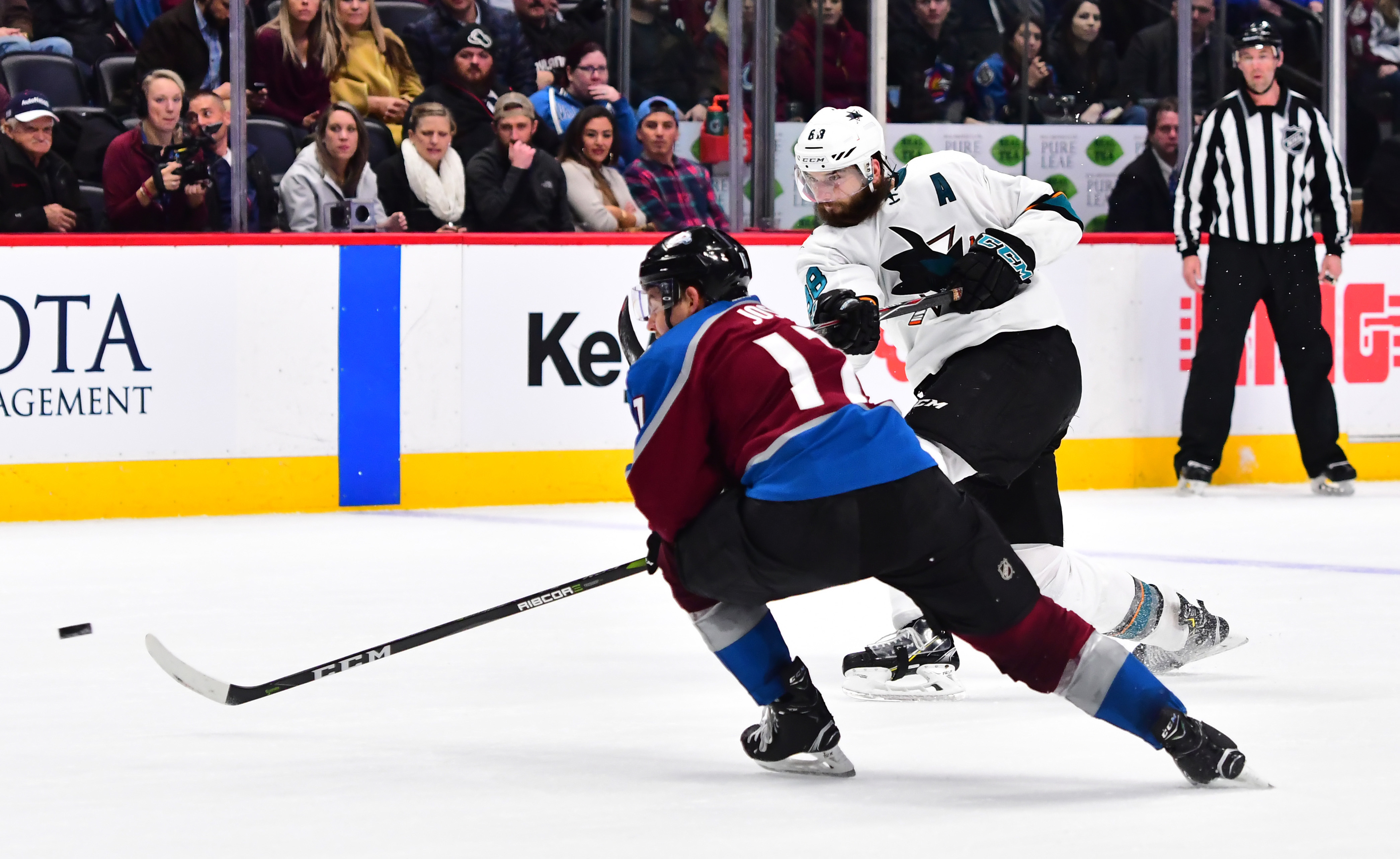 The Colorado Avalanche surrendered five goals in the first two periods, and were unable to overcome a four-goal deficit on the way to their sixth straight loss, this time to the San Jose Sharks.
What did we learn?
It may be time for the Avs to see what Pavel Francouz can do in a full NHL game. Wednesday night offered a big chance for Philipp Grubuaer to take a hold of the starting job, and he struggled big-time, coming up with no big saves for the team and giving up an especially weak third goal that opened the floodgates. Francouz was dominant in the KHL last year and has played well in the AHL, even looking good in his brief NHL appearances.
The Erik Johnson we saw in the first period that was rushing up and down the ice and creating offensive chances is the player that the Avs have been waiting for. They need more from their highest-paid defenseman.
The injury to Nikita Zadorov has forced the Avs to depend heavily on their top four defensemen, and none of them have been playing particularly well. Seeing as how Zadorov's injury means those guys are seeing even more ice time than before, that's a major issue. Sam Girard was beaten on the Sharks' fourth goal, and Tyson Barrie just lost the puck too easily behind his own net on the Sharks' third. Beyond the loss of depth, the Avs desparately miss Zadorov's physicality and ability to defend the defensive blueline.
Tyson Jost scored his first goal in 17 games during the disaster that was the second period. He also scored in the third on a high-slot re-direct on the power play, something that he has been successful with in the past. Perhaps this can get him going.
The Avs' insistence on playing "penalty-kill specialist" Gabriel Bourque every night gets more confusing by the game. He failed to clear the puck on both of the Sharks' power-play goals in the first period, and has provided zero offense all year. Given the team is looking for depth scoring,  choosing to dress someone who provides none at all doesn't add up.
The Avs continue this homestand when they take on the New York Rangers on Friday night. The game starts at 7 PM MST.