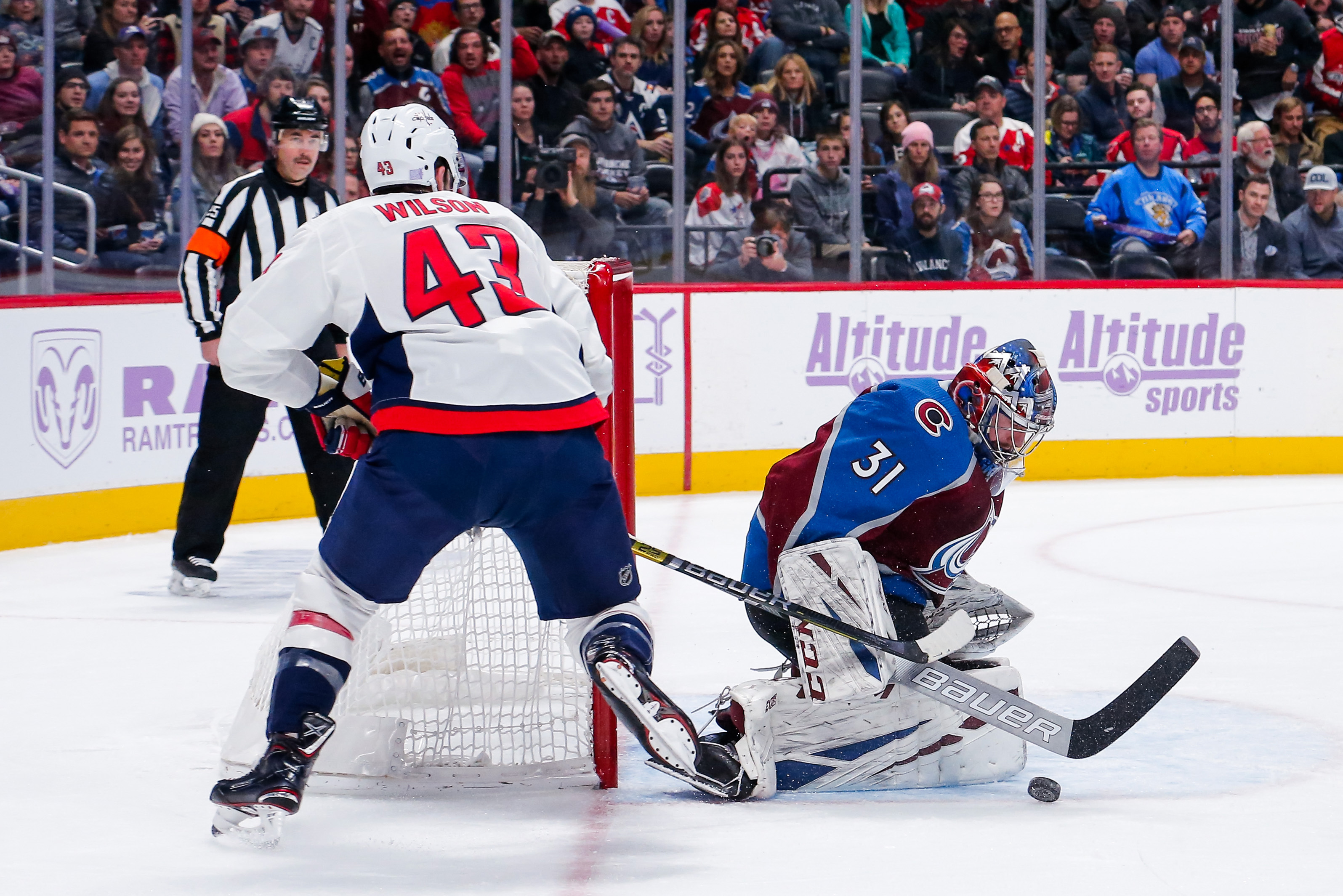 The Colorado Avalanche battled back to earn a point from the defending Stanley Cup Champions, but lost in overtime while trying to kill an Ian Cole penalty. The point could turn out to be crucial in the playoff race down the stretch.
What did we learn from tonights game?
Jared Bednar made the decision to scratch Nikita Zadorov for the first time this season. He didn't like the penalty that Zadorov took in the second period of the Bruins game and benched him for the rest of the game. His name has been thrown around in trade rumors in Canada the last few days, but when injuries inevitably hit the team, the Avs will need Zadorov. Scratching him last year seemed to motivate him, so Bednar is going to that well again.
Tyson Barrie will be happy to never see Alexander Ovechkin again. He got bailed out by the goal post after he turned it over in the first period to the Caps star, but couldn't do much of anything when Ovechkin walked into the slot to be Philipp Grubauer in the second period. Barrie isn't the guy you want playing against Ovechkin, so with last change at home, it's an interesting matchup to see for the Avs.
Tyson Jost seems to be getting into a bit of a groove after returning from a head injury, with three points in the four games he's played. He made a nice play to go around a defender and then feed Carl Soderberg for the Avs' first period goal, and seems to be moving with more confidence. The organization is banking on him to be a big time secondary producer up front and the time off might have actually been good for him to regroup.
Philipp Grubauer played his first game in a few weeks and played well against his former team. He was beat on two high end shots by Ovechkin and Backstrom, and didn't have much of a chance on the Caps first goal, as the Avs broke down defensively. Hopefully it builds some confidence moving forward for him.
Carl Soderberg continues to be a bright light for the Avs secondary scoring, and he's producing despite not being put in the best offensive situations. With 13 points in 19 games, he's on pace for his best season in the NHL, and they'll need it if they want to make the playoffs.
The Avs now head to Anaheim to take on the Ducks on Sunday evening. The game starts at 6 PM MST.