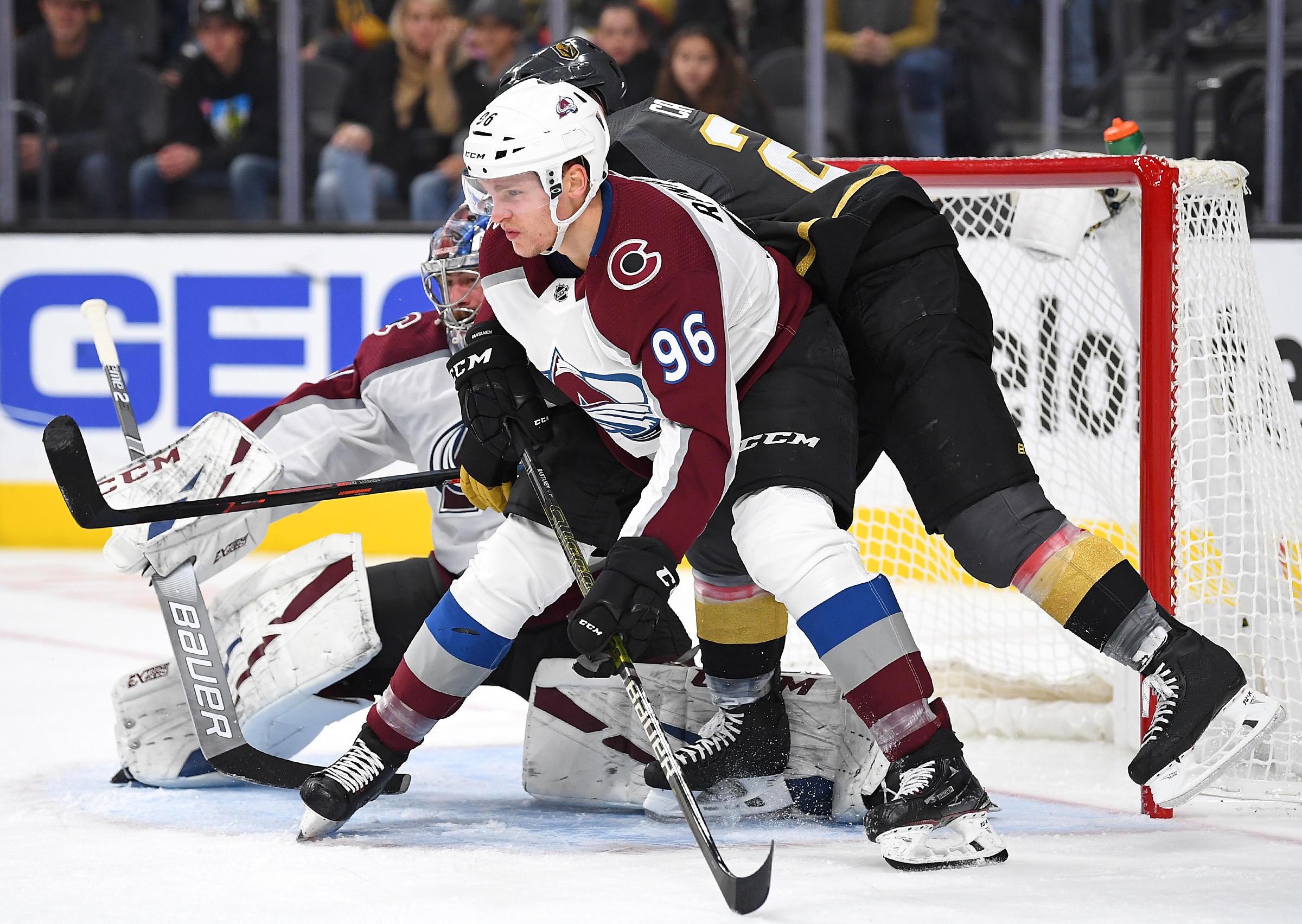 The Avs went into a very tough building in Las Vegas and managed to keep it close, mainly behind their goaltender, but were not able to overcome their poor play in the second and third period, losing to the Golden Knights by a score of 2-1.
What did we learn?
The Avs re-united the "Frat Line" with Tyson Jost, Alexander Kerfoot, and J.T. Compher, and they took a beating at even strength. The Avs are trying to find the right combination of players with the second line, but anytime they've put this line together for full games, they haven't created a whole lot.
Jost is in another huge rut right now. He has no goals in 14 games and has only one assist in that same span. His play was so poor that he was removed completely from the second line in the third period. It's very difficult to get a read on his potential but right now, he's on pace for a nearly identical season to his rookie year.
Philipp Grubauer seems to be getting a shot at taking over the starting role, and he was the best player on the Avs Thursday, stopping 41 shots on the night and giving the Avs every chance to win. I would guess Semyon Varlamov will get back in the net soon, but I'm not sure it will be for long.
The Avs started the game with Samuel Girard on the top power-play unit, and finished with Tyson Barrie on it. Girard helped ignite it a little bit in Arizona, and was on the ice for the Avs early power-play goal (although he didn't touch the puck), so the switch back didn't make a ton of sense. The Avs had two late power plays, but were unable to tie the game up.
At what point does it become time to worry about Erik Johnson? Overall, he looks a step behind and is making very poor decisions with the puck. Eventually the leg injuries were going to catch up to him, but the hope was that he would hold that off for at least another year or two. The Avs are depending on him to be a top-pairing defenseman for them and I don't think he's been that this year.
The Avs head home on Saturday to take on the Chicago Blackhawks. The game starts at 7 PM MST.