There are 26 teams in the NFL that would love to be 10-4 and in playoff positioning, but right now, the Denver Broncos wish they had a whole lot more.
And maybe it is that Broncos Country has simply been spoiled over the last few seasons, but there is reason to be worried. Three straight games without a second-half score isn't a fluke; it's a trend. And for a team that is in win-now mode — anything other than a Super Bowl is an absolute failure — that's troubling.
As I wrote two weeks ago, before the Raiders game, the Broncos have a serious problem, and it reared its head these last two weeks; no matter how good this defense is, the Broncos are not going to contend for a championship if they can't put points on the board. And if the Broncos finish the Peyton Manning era without a single championship, it'll be one of the biggest wastes of an opportunity in franchise history.
But for now, let's just stick to the one game. Here are five takeaways from the Denver Broncos loss to the Pittsburgh Steelers:
The bright side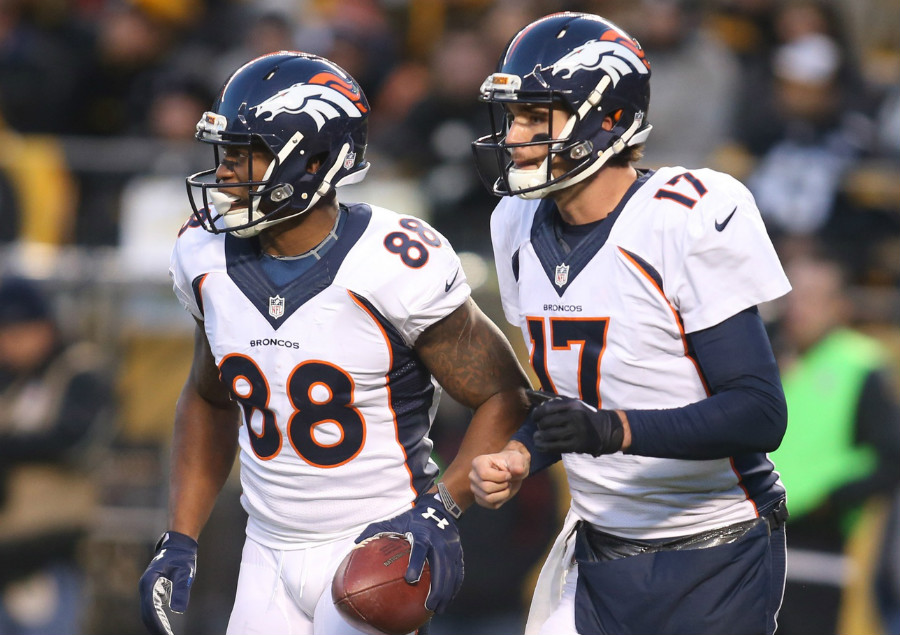 Before we get into all the negatives, let's look on the bright side for a second. The offense did look pretty darn good during the first half, and I think it would be unfair to completely disregard that performance. And in reality, they looked pretty darn good during the first half of the Raiders game, too.
If Kubiak and the Broncos can figure out how to replicate those four quarters, and not the following four quarters, then maybe this offense can get somewhere.
To go on four scoring drives in a half is impressive, and Denver has done it in two games straight; that's something to build on. The important part, though, is actually building on it.