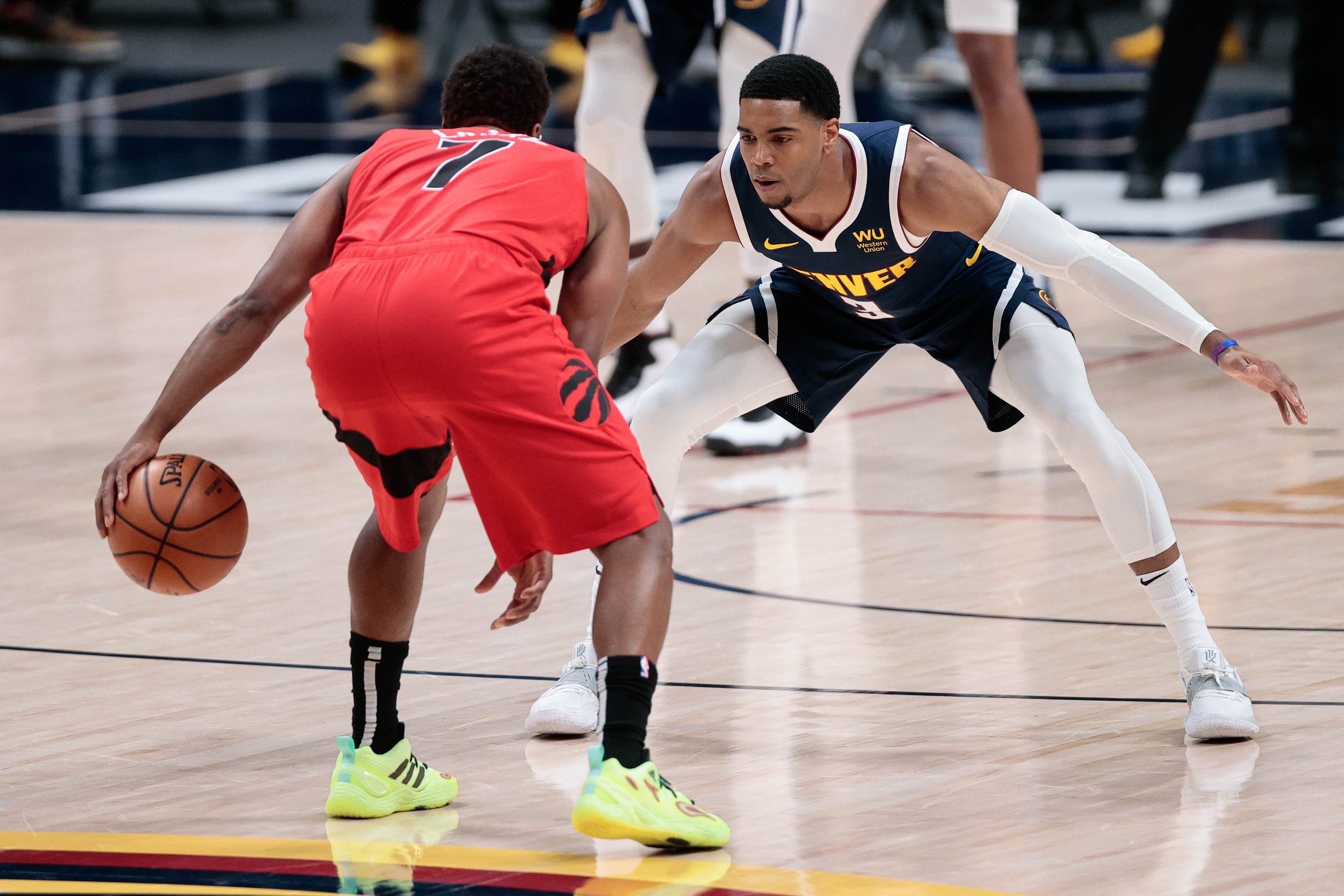 The Nuggets walked away with another victory Thursday, defeating the Toronto Raptors 121-111 at Ball Arena.
Head coach Michael Malone recorded his 300th career victory (261st with Denver).
Fourth Quarter runaway
It was a strong fourth quarter that opened up a double-digit lead for Denver. The Nuggets shut down the Raptors in the final quarter, scoring the first 15 points and outscoring Toronto 34-26.
Heading into the final 12 minutes, the Raptors had kept pace with the Denver offense, trailing by just two points at the half and at the end of the third.
MPJ's run continues
22-year-old guard Michael Porter Jr. led the Nuggets offensively with 23 points. He recorded the first five points of the game for Denver and shots 8-for-19 from the field and had a team-leading three makes from beyond the arc.
Prior to Thursday's matchup, in the eight games since star guard Jamal Murray's ACL tear, Porter took off — in a good way. Porter has stepped into Murray's role, recording 26.6 points per game while playing over 35 minutes a game.
He led Denver with 35 minutes Thursday.
Porter ranks 14th in the NBA in points during that stretch. He also enjoyed a career-high (39 points) in a victory over the Houston Rockets on April 24.
Bench scorers
Toronto relied heavily on its starters. Each of the five starters played at least 32 minutes, led by Khem Birch, who had 20 points in 36 minutes. Long-time Raptors star Kyle Lowry also had 20 points and forward OG Anunoby recorded a team-high 25.
The Raptors bench combined for just 19 points. At the other end, Denver took advantage of its 20-point lead in the fourth quarter and used nearly its entire lineup. The Nuggets bench pitched in with 48 points. Austin Rivers (11), JaMychal Green (15) and Shaquille Harrison (11) all had double-digit point totals.
Clippers in sight
Winners of four straight, the Nuggets (42-21) suddenly trail the L.A. Clippers for third in the Western Conference by just half a game. The Clippers have lost two straight.
With Denver sitting in fourth, its current playoff matchup (if the postseason started today) would be against the defending NBA champions, the L.A. Lakers.
Jokic doubles up
In what has become a pattern this season and during his career, Jokic recorded a double-double. The M.V.P. hopeful had 19 points and 11 rebounds for his 55th double-double in 2021 and 247th of his career.
Jokic played 28 minutes and shot 8-for-13 from the field.